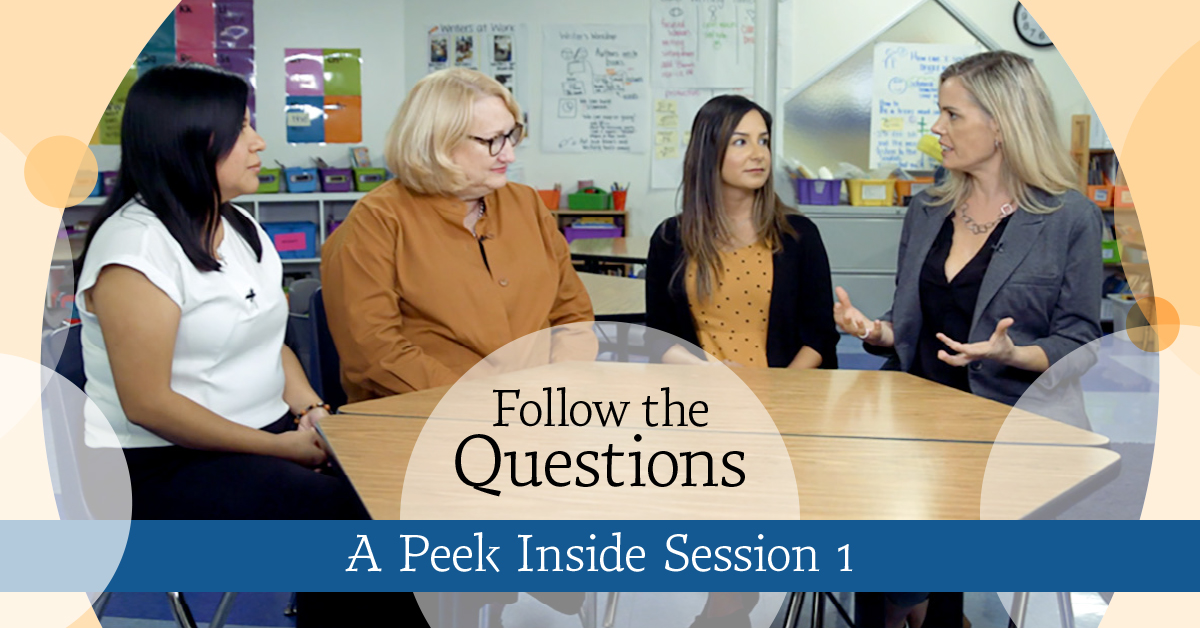 What happens when an entire school embraces not knowing as part of their culture—and evaluation system? In this clip from Follow the Questions: Using Action Research to Make Meaningful Change by Ellin Keene, we have a chance to hear from Cohort 1 Heinemann Fellow Sascha Robinett and teachers Hortensia Toledo and Modesta Urbina at PUC Milagro Charter School in Los Angeles, California.
If you have been inspired by the work of the Heinemann Fellows or if you are just looking for powerful, job-embedded PD, this course is for you.
Have questions about how to get started with this course on your own or with teams at your school? Reach out to us at onlinepd@heinemann.com and we will help get you started with this amazing professional development opportunity.