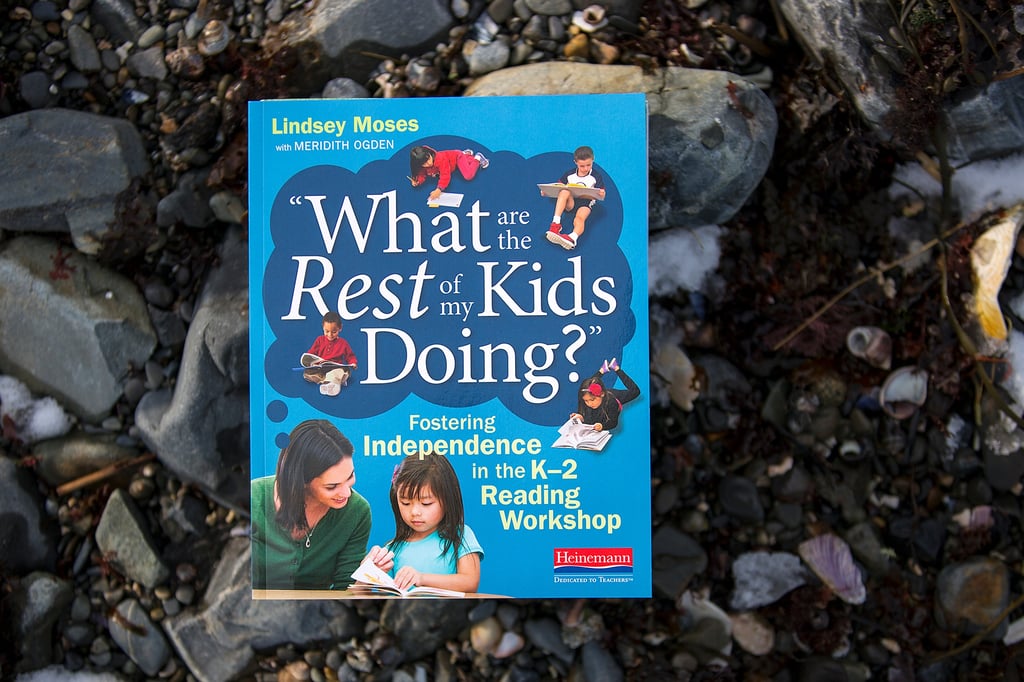 ---
In Lindsey Moses and Meridith Ogden's new book "What are the Rest of my Kids Doing?" Fostering Independence in the K-2 Reading Workshop, the authors introduce a set of five research-based principles centered around successful components of early literacy instruction. In addition to the formalized research literature, each principle is one that has been found to be useful for primary teachers when fostering independence with purposeful learning experiences. In their book, Moses and Ogden offer teaching moves based on these specific research-based principles.
Develop a Nurturing Environment
The community of the classroom extends beyond rules and routines. As Vygotsky (1978) and Wells (1999) note, learning is a socially situated practice. Young children develop a sense of themselves and a reader identity within the context of the classroom community. We want students to develop a positive identity and know that we celebrate taking risks to stretch thinking and become better readers. Reading development is always a work in progress. When this is a common understanding in the community, students can identify goals and celebrate their successes without fear of embarrassment.
Appreciate Choice
We all appreciate choice. We found choice to be the most essential component of successfully fostering independence. We provide students with choices for texts, topics, strategy use, responses, inquiry projects, and discussion groups. We understand the importance of emerging readers having time to read texts at their independent levels, and we help students make sure to select at least a couple of books each week that fit into that category. However, this does not necessarily correspond with a specific level. Halladay (2008, 2012) found many students can read above their reading level when the book is on a topic of interest. Additionally, Lindsey reported findings of English learners demonstrating higher motivation and engagement when given choice for topic, texts, and response opportunities (Guccione 2010).
Offer Supported Independent Reading Time
Many researchers have documented the benefits of the use of supported independent reading for developing fluency and comprehension in reading (Reis et al. 2008; Reutzel, Fawson, and Smith 2008). Studies have shown the number of minutes students spend reading at school is associated with gains in reading achievement and that teachers are influential in determining how much time students spend at school reading (Taylor, Frye, and Maruyama 1990).
Create Opportunities for Talk and Interaction
Research has shown discussion and dialogic teaching support comprehension (Nystrand 2006; Wells 1999), so we created multiple opportunities for talk and interaction related to reading. To do this, we had to foster independence in ways of responding and talking about texts. We drew on Sipe's (2007) work that documented the various types of responses young children might have, including analytical, intertextual, personal, transparent, and performative responses. Students develop their response repertoires so they can participate in meaningful discussions with peers.
Use Assessment to Guide Instruction
Assessment plays an essential role in informing instruction. Assessment that gives teachers immediate feedback on instructional needs improves the quality of classroom teaching (Allington and Cunningham 2002). Because of this, we recommend teachers ask themselves, "What do I want to know? Why do I want to know it? How can I best discover it?" (Opitz and Guccione 2009). This gives teachers an opportunity to gather valuable assessment data to make purposeful instructional choices. We take into consideration all of the required assessments from the district, but we also believe that assessment "is a social practice that involves noticing, representing, and responding to children's literate behaviors, rendering them meaningful for particular purposes and audiences" (Johnston and Costello 2005, 258).
♦ ♦ ♦ ♦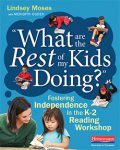 To learn more about how to integrate the research-based principles in your own classroom instruction, check out "What are the Rest of my Kids Doing?" by Lindsey Moses and Meridith Ogden. To learn more about the book and download a sample chapter, click here.
---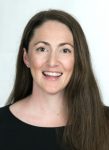 Lindsey Moses is an assistant professor of literacy education at Arizona State University. A former elementary teacher, Lindsey works with classroom teachers around the country supporting the implementation of effective literacy instruction in diverse settings. Her research focuses on elementary literacy instruction and English learners. Lindsey is the coauthor of Comprehension and English Language Learners and author of Supporting English Learners in the Reading Workshop, which provides research-based, teacher-tested instruction and differentiation ideas that facilitate success for diverse learners.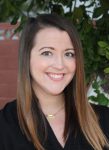 Meridith Ogden has worked as a first and second-grade classroom teacher in the greater Phoenix area for the past twelve years. She is currently working as a first-grade demonstration teacher in the Paradise Valley Unified School District, where she shares her passion for Reading Workshop with other educators.