"Children want to write." These words are just as true now as they were twenty years ago when I first wrote them, at the beginning of Chapter 1. I would only add, "If we let them."
-Don Graves, 2003
By Jaclyn Karabinas
Teaching is hard. Writing is hard. Teaching writing can be extremely hard, especially when you believe so strongly in the value of combining these crafts, but you feel isolated and lack the community to support this hard work. Perhaps you have never taken on Writing Workshop with your students but know this is what will spark engagement and growth in your students. Maybe you have been at it for awhile... but feel as though you keep hitting roadblocks. We all have a story. Together, we can make this happen in the name of growing student writers.
My first classroom warmly welcomed me with boxes and filing cabinets spilling over with 30+ years of...stuff. As I began to sort through what I thought I might need, filling bins and baskets to be carted away, I carefully looked for materials to teach each subject. After setting aside a few tattered manuals and a math workbook dated twenty years prior, I noticed I hadn't seen anything about teaching writing. I wasn't too worried; as a child I loved creative writing and figured I would draw from those experiences as I taught students to write. I knew it was a blessing that I was not handed a giant, required book to follow, but I still did not know what I needed. I wouldn't find out for another three years.
Still searching for direction, I asked a teacher down the hall what everyone "did" for writing. She responded, "Well, we have the district writing prompt the kids have to complete a few times a year so we do that. We keep it simple - it even comes with a graphic organizer— and then writing, check!" I thanked her, despite knowing this was not my answer, and headed back to figure out my next step in conquering the chaos in my classroom.
I knew that writing could be fun. I knew that my students could probably love it! I especially knew that kids would love the act of publishing and sharing stories. The problem? I had not one college class on the teaching of writing and likely had not written anything beyond a paper for many, many years. I had also never heard of writing workshop.
Flash forward three years. Now in a new school, a recent retirement brought a brand new teacher on our team and I was to be her mentor through our district program. As we talked about how we might structure our year, I asked about her plans for teaching reading and writing. "The workshop model," she replied.
Oh.
I clearly remember liking the sound of that, but stared at her blankly.
"You know, Don Graves, Lucy Calkins, Ralph Fletcher..."
No. I didn't know. When she described it as a place where kids are writers, writing what they enjoy, learning through mini-lessons and conferring, I didn't have a chance to be annoyed that I never knew it was a thing. What mattered was exactly that — it WAS a thing. It was what I had been seeking. Now what? In that moment, she became MY mentor, my partner-in-crime, my source for the pedagogy and thinkers that would drive our journey through writing workshop. THAT was what I needed: more partners-in-crime.
We began to build our tribe. It does not matter if you have been a teacher for 33 days or 33 years, finding your tribe is vital, a collegiality in shared belief systems to build bravery and strengthen our ability to teach. I was lucky. I just happened to unknowingly transplant myself to the stomping grounds of "the Dons", with access to such a strong literacy community where I found many teachers and mentors determined to write and bring the power of writing workshop to students.
But luck should not determine whether or not we have the support we need in this profession. How much longer would it have taken me to gain the confidence to embrace writing workshop without this system of support? How many of us, as a result, do not take on a workshop model with the needed energy to combat all the questions, the barriers, the doubt? How many give it up—or never even begin— because the challenges feel too numerous to tackle? How many more students would only have the district writing prompt as evidence of their writing lives?
In The Unstoppable Writing Teacher, Colleen Cruz writes, "We can't solve all the problems we're faced with in writing instruction, but we can choose how to respond to them. And our responses will make all the difference." I believe the first step preparing to respond to the challenge of writing instruction is finding your tribe. Trying to do something hard—whether it is new to you or not—calls for crowdsourced support, experience, and energy! Colleen also writes, "It's often in the discussion that possible solutions come to light." Experience has taught me that talking about both horn-tooting successes and utterly humiliating moments is what brings the humanity back into our profession—and makes us better.
So, if you are someone that has experience to gain (and likely to share) in the world of nurturing young writers, please join our discussion this summer in the Heinemann summer book study based on The Unstoppable Writing Teacher: Real Strategies for the Real Classroom by Colleen Cruz. Because, at the very least you will find your people, but ultimately, you will be opening doors to problem solving so you can bring the power of writing to life for yourself and your students.
♦♦♦♦
Book Study Resources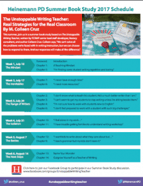 Download our summer book study schedule and join the conversation in the group.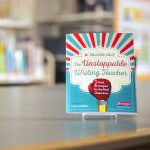 You can purchase your own copy of Colleen's book by clicking here.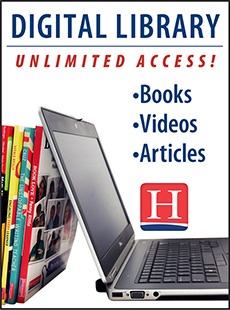 Enjoy having Heinemann books at your fingertips? The Unstoppable Writing Teacher is one of our many books available in the Heinemann Digital Library. Find out about subscriptions here.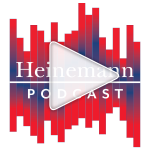 Want to find out more about the book before we get started? Listen to Colleen's recent episode on the Heinemann Podcast here.