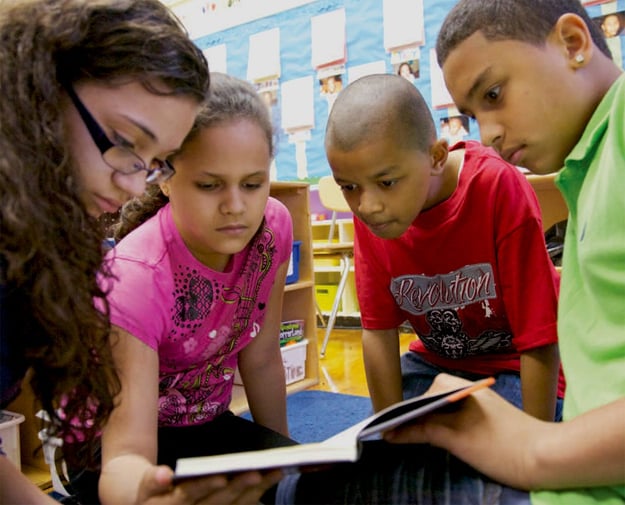 Written by Anna Gratz Cockerille
In reading workshop classrooms, many goals that teachers have for students and that students have for themselves are tangible and measurable. These include being able to read books at higher levels of text complexity and becoming more skilled in areas such as inferencing, predicting, and thinking critically. There are other goals that workshop teachers keep in mind that are perhaps less tangible and measurable but are nonetheless just as important when helping children to develop thoughtful, rich reading lives. These include working well in partnerships, developing greater independence in managing the reading process, and bravery when tackling the challenges that arise when becoming a better reader.
At this week's TCRWP Twitter chat, Project Staff Developers Laurie Burke and Kisha Howell will tackle the latter kinds of goals. Specifically, they'll lead the community in discussing ways to foster students' partnerships, independence, and courage in order to help each reader become stronger, and ultimately, to help the entire classroom become a more vibrant reading community.
In A Guide to the TCRWP Classroom Libraries, Lucy Calkins quotes Alan Purves. He has said, "The books that matter in our lives are the books we have discussed. It takes two to read a book." Indeed, Lucy agrees, "It is often true in our lives that the books we remember the most are those we have shared. Many reading researchers have documented the ways in which even a small amount of talk about a book can students' engagement and even comprehension skyrocket. Helping students to establish partnerships, the kinds of partnerships who work together to better understand their books, help each other tackle trouble, and become better, more empathetic listeners takes planning and attention from the teacher. But the investment will be well worth it and will be a crucial part of helping children to develop greater independence and satisfaction in their reading lives.
Partnerships are one of many ways to support students' independence in reading workshop. Empowering students to choose what they'll read; offering them tools to make the best possible choices; giving them plenty of time to read; and giving them plenty of places to look for help, such as classroom charts, are other ways to encourage students to become more independent and more resourceful as readers. One upshot is that in classrooms where teachers prioritize students' independence, often students work more productively together.
Finally, encouraging students' bravery when encountering trouble goes a long way to helping students become lifelong readers and helping communities of readers become more cohesive and supportive. Join the Twitter chat this week to brainstorm the best possible ways to help students become braver, stronger, more independent partners and readers.
---
Each Wednesday night at 7:30pm eastern, The Teacher's College Reading and Writing Project hosts a Twitter chat using the hashtag #TCRWP. Join @burkelf & @kishahowell3 to chat about establishing a vibrant community of readers tomorrow evening.

♦ ♦ ♦ ♦

Not on Twitter? Take Heinemann's free Twitter for Educators course here.

---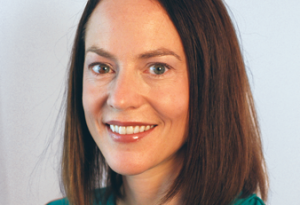 Anna Gratz Cockerille, Coauthor of Bringing History to Life (Grade 4) in the Units of Study for Teaching Writing Series.
Anna was a teacher and a literacy coach in New York City and in Sydney, Australia, and later became a Staff Developer and Writer at TCRWP. She served as an adjunct instructor in the Literacy Specialist Program at Teachers College, and taught at several TCRWP institutes, including the Content Literacy Institute, where she helped participants bring strong literacy instruction into social studies classrooms. Anna also has been a researcher for Lucy Calkins, contributing especially to Pathways to the Common Core: Accelerating Achievement (Heinemann 2012), and Navigating Nonfiction in the Units of Study for Teaching Reading, Grades 3–5 series (Heinemann 2010). Most recently, Anna served as an editor for the Units of Study for Teaching Reading, K–5 series.