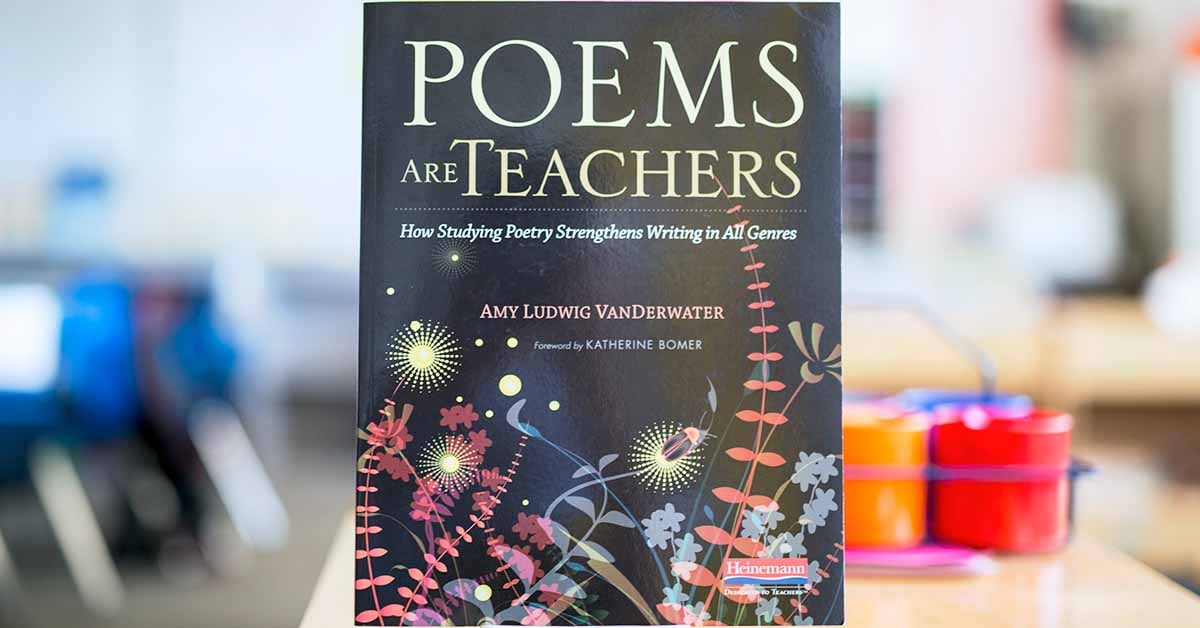 Poems are Teachers is a book about learning how to write well by studying poems. Writers of all genres must have ideas, must organize these thoughts, must hammer interesting phrases together, must begin and end, must title. Poets arrange words and phrases just as prose writers do, simply in tighter spaces.
In the tight space of poetry, readers can identify writing techniques after reading one page, not thirty pages. We notice how a poet writes with sensory imagery, and the very next morning we open the newspaper to find an opinion columnist using this same technique. Same tool, different genre.
Beginning with poems, we can teach students to recognize craft and deepen their understanding of it across genres and beyond specific assignments.
•••
Learn more about Poems are Teachers at Heinemann.com
---
Amy Ludwig VanDerwater is a former classroom teacher and author of children's books including Forest Has a Song, Every Day Birds, and Read! Read! Read!. She is a graduate of Teachers College and co-author of Poetry: Big Thoughts in Small Packages, a part of the Calkins' Units of Study in Opinion, Information, and Narrative Writing series. Connect with Amy at her popular blog, The Poem Farm, at amyludwigvanderwater.com, or on Twitter @amylvpoemfarm.