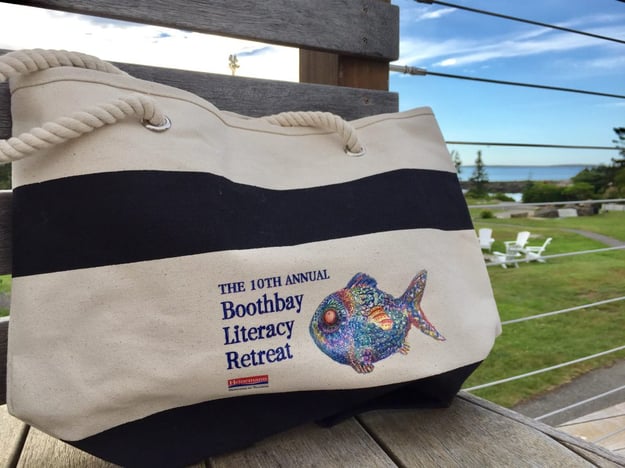 From early morning writing workshop with Linda Rief, to critical conversations prompted by Kylene Beers and Bob Probst, beautiful book recommendations by Teri Lesesne, and hearing from our legendary, beloved guest speaker Nancie Atwell, Boothbay Day One imparted nothing short of solid foundation for real change.
Here at Boothbay, we are reminded of the power in authenticity in reading, writing, speaking and listening. We write to find writing, uncover ways to make reading and writing relevant for kids, and have conversations that stretch and grow our thinking—and guide us toward defending it while remaining open to change.
Below you will find some of the tweets from the day from breakouts with author Chris Crutcher to our evening session with the inaugural recipient of the Global Teacher Prize Nancie Atwell. Attendees were gifted a 3rd edition of Nancie's In the Middle, the book that for many, was the first book that really pushed us to look closely at our literacy instruction. What a gift.