Author Penny Kittle started the Book Love Foundation to give classroom libraries to deserving teachers and schools. In today's post, Penny writes of the Foundation's successes and calls teachers to action.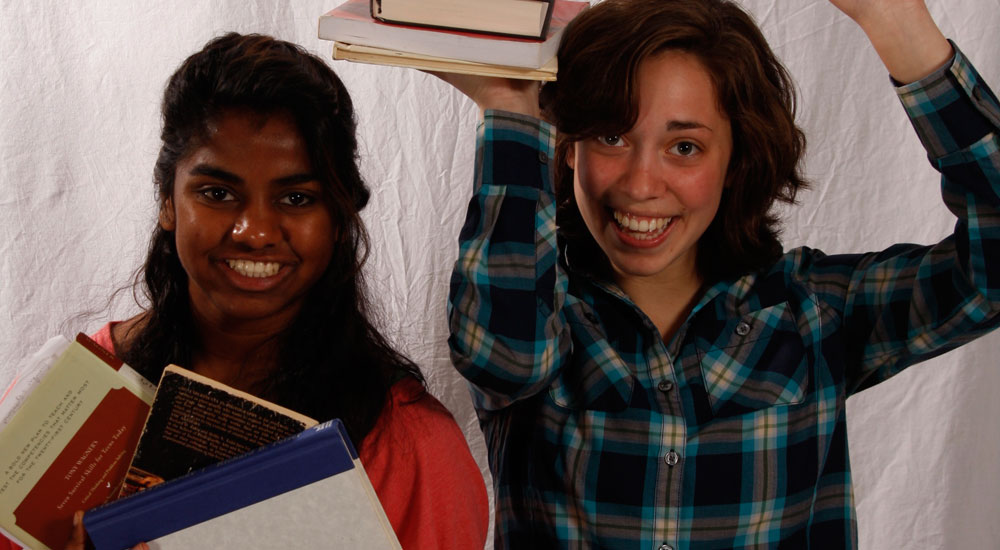 By Penny Kittle
The windows are black with the night at my house, but it is still early evening across the country. The phone rings several times before she picks up. I ask, "Is this Molly?"
She hesitates. "Yes, who is this?"
I smile. "It is Penny Kittle from the Book Love Foundation."
A quick intake of breath followed by, "It is not."
"It is," I assure her. "You have been chosen to receive a 500-book classroom library from our foundation." She started crying immediately. It was contagious. I wiped tears as I paced around my dining room table.
Passionate, determined teachers have always had my heart. Their commitment to fostering reading lives is evident from the first line of their applications. This summer I will make another dozen phone calls, adding to our increasingly diverse and passionate Book Love Foundation family of teachers. They include Courtney Johnson, a teacher from the Columbus City Schools who said, "One thing I know for sure is that when kids choose their own books, they become readers. Many of my students do not have access to books any other way. Our school library hasn't received monies for new books in years. While our public library system is top-notch, many of my students cannot walk from their homes to their neighborhood libraries for fear of violence. Spending money at a bookstore is a virtual impossibility for most of my students' families. It is not an exaggeration when I say my classroom library saves lives."
Kevin English, in his third year of teaching, described the impact of the gift of a classroom library. "Last year, I struggled getting students to read with the meager classroom library," he says. "Even though I would give book talks frequently, the few books I had enticed only a few readers. Thanks to the Book Love Foundation, more readers' tastes and needs are met than ever before. Word has spread like wildfire throughout the building, and it's not uncommon to see other teachers' students in my room to find a book. Choice empowers and motivates readers, and students are quick to talk about the teacher with great books!"
"The Book Love library has become the hub of our room and the heart of my teaching."

And Jennifer Kelly, a veteran teacher from New Jersey, says, "Our new library has helped us to break down the walls of our classroom by taking us to literary worlds. They inspire us to make global connections to other readers and authors. The Book Love library has been a gift to our classroom and school community. It has become the hub of our room and the heart of my teaching. My students are now excited, motivated and empowered as they venture into all the literary worlds granted by the books from the Book Love Foundation."
We are blessed by the generosity of our foundation partners: Heinemann and Book Source. We have a strong Board of Directors that guides all decisions and reads every application. But the need is great. Last year we had 45 finalists and we could only fund 10 libraries. Many of the teachers who contact us are in desperately underfunded schools. We want to change the world for teenage readers. We need your support. Please consider a tax-deductible donation to our foundation. 100% of your donation will put books in the hands of teachers who will put them in the hands of students. Please visit the booklovefoundation.org web site and pass on your love of reading. If not you, who?
♦ ♦ ♦ ♦
Penny Kittle is the author and coauthor of numerous books with Heinemann including Book Love: Developing Depth, Stamina, and Passion in Adolescent Readers; Children Want To Write (with Tom Newkirk); and Write Beside Them: Risk, Voice, and Clarity in High School Writing. Visit Penny's web site and follow her on Twitter @pennykittle.