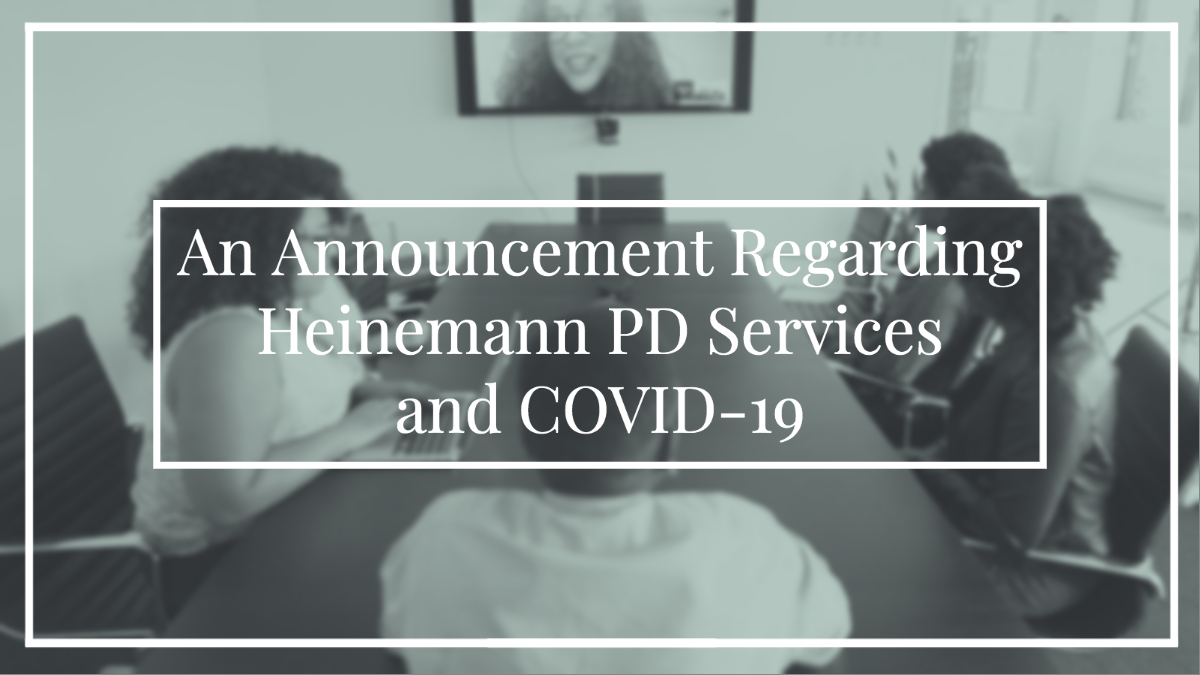 An announcement regarding Heinemann PD Services and COVID-19
(Updated March 25, 2020)
Due to concerns around the Covid-19 virus, some changes have been made to some of the following PD services:

Off-Site PD
Heinemann's Spring 2020 One-Day Workshops will be held online as Virtual Workshops. If you have registered for a workshop, we have emailed you directly about conversion to virtual delivery. If you have not received an email from us about your workshop registration, please email us at Workshops@Heinemann.com. Decisions about Multi-Day Institutes are being made on an ongoing, rolling basis. If you have registered for a Multi-Day Institute, we will contact you via email regarding status and location of the institute once a decision is finalized. With both workshops and institutes, cancellation fees will be waived if requested by email 24-hours before the start of workshop or institute.
Online PD
Heinemann's On-Demand Courses and Webinar Series are continuing as usual. Learn more here.
On-Site PD
Virtual Seminars are being arranged on a case-by-case basis whenever possible, based on the PD content and objectives. Questions about any scheduled On-Site PD seminars and consulting should be emailed to OnSitePD@Heinemann.com.
We thank you for your patience as we carefully navigate this situation. At any time, please contact us with any questions and concerns.
Heinemann Workshops
Phone: 800.541.2086 ext. 1151
Email: workshops@heinemann.com