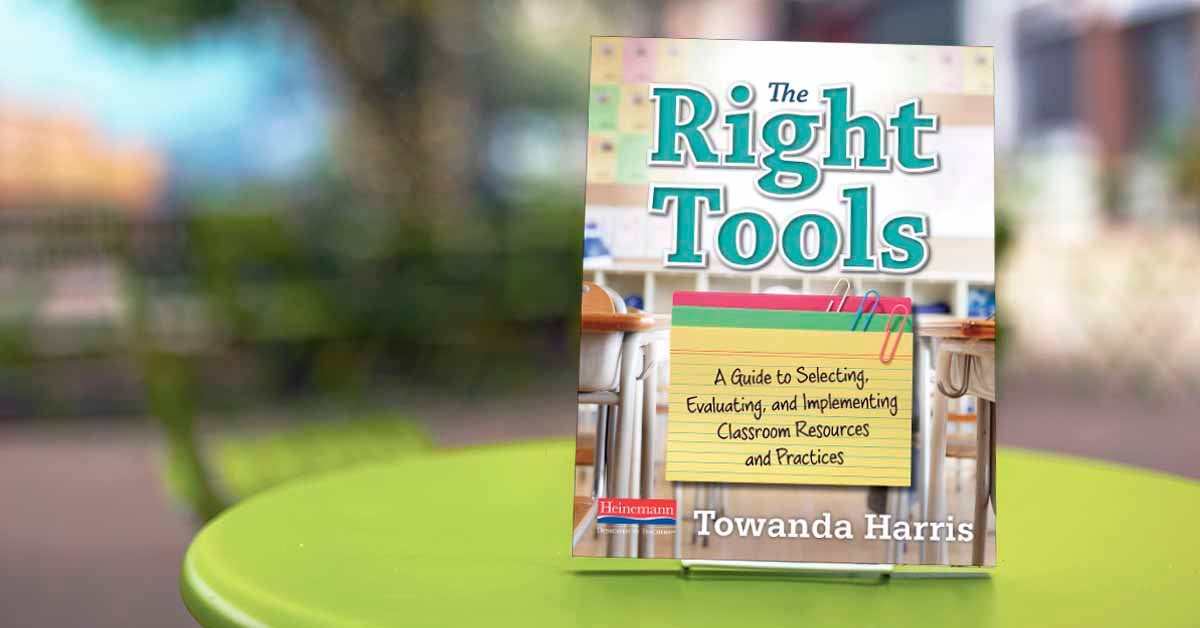 As teachers, there will always be factors that are outside out sphere of influence: the school's demographics, the state curriculum, and school staffing, to name a few. There may even be times when available resources, professional development training, and parental involvement may feel beyond our ability to change. However, we always have the opportunity to keep learning. In truth, we have a responsibility to keep learning, because in each class, students will have different strengths and needs. When our learning stops, our teaching stops.
Professional learning can take different forms: It might be a workshop that is required by your district or school. It might be your own self-directed, self-monitored growth, drawing from connections you make online or on social media as well as from any professional books, workshops, or webinars you choose. Or, it might be a professional learning community (PLC).
A PLC is just what its name implies: a community of people who are focused on professional learning. Although the term professional learning community may mean slightly different things to different people, we can look to Solution Tree's definition of PLCs: "an ongoing process in which educators work collaboratively in recurring cycles of collective inquiry and action research to achieve better results for the students they serve" (All Things PLC 2018).
A strong PLC has a focus on learning. Discussions and work are centered around ensuring that all students are learning. The work within these sessions is goal-oriented and allows for accountability markers to monitor the success of teachers' efforts.
A strong PLC inquires into best practices. PLCs allow educators to learn about best practices in teaching and learning. This safe space gives educators opportunities to reflect on their personal current practices and the direct impact of those practices on their students' learning. They are able to ask teammates probing and guiding questions that attempt to build upon their knowledge rather than simply pooling individual opinions together.
A strong PLC supports learning by doing. I heard a principal say, "Work out the kinks before you get in front of students." A PLC gives educators an opportunity to do just that. Being able to work through activities with colleagues helps to identify possible misconceptions or questions that students may have during the learning experience.
A strong PLC is committed to continuous improvement. As one superintendent explains, The goal [of professional learning] is not simply to learn a new strategy, but instead to create conditions for a perpetual learning environment in which innovation and experimentation are viewed not as tasks to be accomplished or projects to be completed but as ways of conducting day-to-day business. When teachers in a PLC are continuously analyzing student work, they are ensuring alignment between formative, summative new learning about best practices to address their students' needs and strengths.
…
The above has been adapted from The Right Tools. You can learn more at Heinemann.com
---
Follow us on Instagram @heinemannpub to stay up to date on the latest books, your favorite authors, and upcoming events!
---
From the classroom to the district, Towanda Harris has trained teachers throughout the state of Georgia. She brings almost 20 years of professional experience to each of her sessions. Her workshops are engaging and provide teachers with useful tools that allow them to reflect on their current practice. Originally an elementary school teacher, she has served as a literacy coach, adjunct professor, K–12 staff developer, and curriculum writer.
Some of her presentations at state and local conferences include, "Welcome to Comprehensionville" (Georgia Reading First Conference 2007), "Change is Not a Four-Letter Word" (Teachers of Atlanta Conference 2017), and "Creating Superhero Writers" (GDOE Summer Literacy Institute 2018). In addition to writing and consulting, Towanda serves as an Instructional Leadership Coordinator for an urban school district in Atlanta, Georgia. She and her husband Aaron have two sons and one daughter.
You can find her online at HarrisInnovationConsulting.com
Follow her on Twitter @drtharris