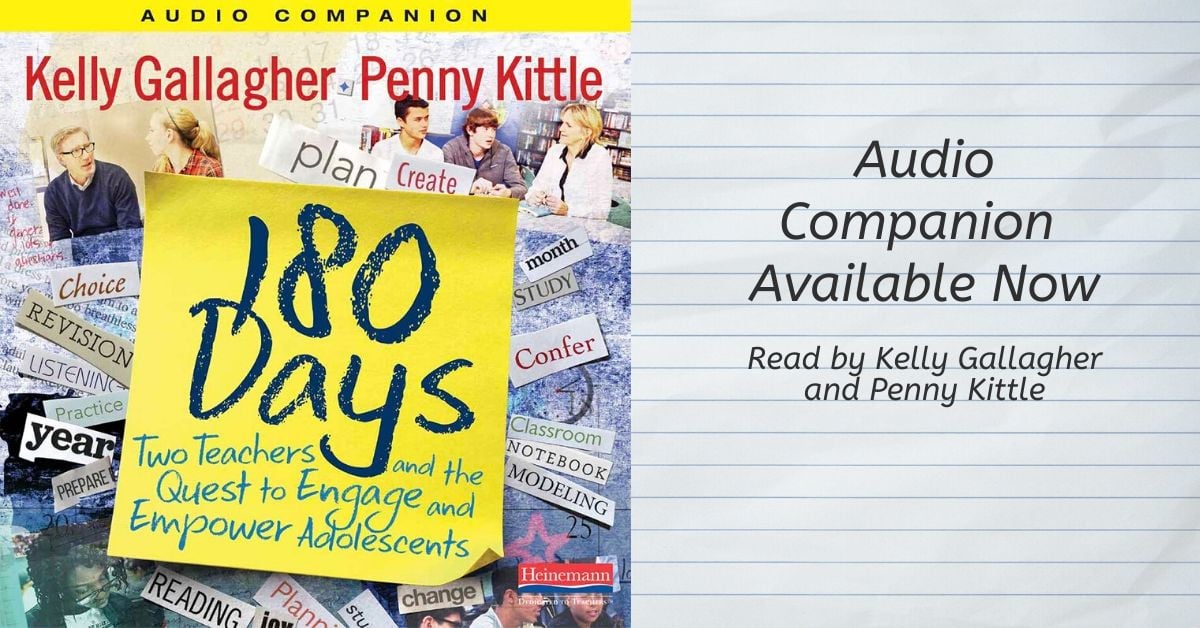 Heinemann Audiobooks presents this abridged audiobook companion of 180 Days: Two Teachers and the Quest to Engage and Empower Adolescents Narrated By: Kelly Gallagher and Penny Kittle.
180 Days represents the collaboration of two master teachers—Kelly Gallagher and Penny Kittle—over an entire school year: planning, teaching, and reflecting within their own and each other's classrooms in California and New Hampshire. Inspired by a teacher's question, "How do you fit it all in?" they identified and prioritized the daily, essential, belief-based practices that are worth spending time on. They asked, "Who will these students be as readers and writers after a year under our care?"
Listen to a preview of the audio companion below:
---
---
As Heinemann continues to grow in the audiobook world, more audiobook retailers (including libraries) will be added in the coming weeks. Stay tuned for more audiobook options from Heinemann, coming later this year!
…
Check out our audiobook page! Have a suggestion? Let us know at: audiobooks@heinemann.com
---