Heinemann authors, Shana Frazin and Katy Wischow, believe that talk is a skill that can be taught and learned. In their book, Unlocking The Power of Classroom Talk, they provide practical strategies for teaching talk, leveling up talk, and what to do when things go awry.
In Part Two of their book, the authors identify and explore four Purposes for Talk:
Talk to Build Relationships
Talking to Play with Ideas
Talking to Clarify, Analyze, and Argue
Talking to Report
Small talk or Talk to Build Relationships is one area of talk that can often be discounted as trivial or of little value even though we intrinsically know that "our social, academic, and professional relationships are formed and strengthened through talk."
In school, sometimes this kind of talk is seen as nonessential or a hindrance to academic work (as in "Why are they still talking about Pokemon when I asked them to talk about photosynthesis?"), but we suggest that taking the time to build relationships and taking seriously the way talk can serve this purpose can actually make academic work more likely to happen and far more successful.
Frazin and Wischow argue that there is nothing small about small talk. When beginning a writing lesson with small talk, they found that the conversations grounded the group, reconnected the participants, and made possible powerful and productive work. And, what's more --"Research shows that productivity increases when people are given a small amount of time to talk about things unrelated to the task at hand."
The authors recommend that we keep in mind:
If we want kids to use talk to form strong relationships, one thing we need to do is honor and welcome the ways they are already doing this. They're already forming bonds over Pokemon and basketball and Minecraft and manga. We suggest that purposefully welcoming this talk into your classroom, sometimes, is a powerful way to teach.
…
Learn more about Unlocking the Power of Classroom Talk on Heinemann.com

---

Follow us on Instagram @heinemannpub to stay up to date on the latest books, your favorite authors, and upcoming events!

---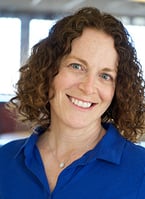 Shana Frazin is a former classroom teacher and currently Co-Director of the TCRWP Classroom Libraries Project and Senior Staff Developer at the Teachers College Reading and Writing Project. She has led leadership groups on strong readers and higher level comprehension as well as taught institutes on the teaching of reading, writing, and content area. Prior to joining the Project, Shana taught third, fourth, and fifth grades in Pasadena and Los Angeles Unified School districts, and was a faculty member at Pacific Oaks College. You can find her on Twitter at @sfrazintcrwp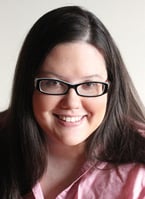 As a Senior Staff Developer at the Teachers College Reading and Writing Project, Katy Wischow supports elementary and middle schools not only in New York City but also across the nation and the world. She has been an adjunct instructor at Columbia University's Teachers College, teaching graduate courses in literacy education. Katy earned her MA in the Literacy Specialist Program at Teachers College and taught for many years in Newark, NJ. Katy is passionate about curriculum development, using the arts to develop literacy, and creating strong cultures of talk in classrooms. She is on Twitter at @kw625