The third edition of Nancie Atwell's In the Middle will be released on November 13th. In a special series, Nancie Atwell blogs for Heinemann Publishing every Wednesday. This week Nancie talks more about the Center for Teaching and Learning.

Beyond a K-8 workshop approach in writing, reading, and math, what else makes the Center for Teaching and Learning different?

My book and DVD Systems to Transform Your Classroom and School not only describes our methods and curricula but also a community, one with explicit traditions, expectations, and values. CTL teachers determined early on that the school was going to be a good place socially—that we would pay attention, intervene, and talk with kids about meanness, exclusivity, and hurt feelings. The worst things that happen to students happen at the hands of other children. In 1990, we instituted Vivian Paley's overarching social rule: "You can't way you can't play." Ever since, we've been working with children to help them resist the lures of exclusivity and best-friendism and figure out how to include others in their play.

Our day begins with a fifteen-minute, all-school morning meeting: a gathering of teachers, learners, and members of a community where we establish and review school policies, make announcements, sing a song, recite a poem, and work on social stuff. If there was an altercation on the playground the previous day at recess, teachers will bring it to morning meeting, help kids orchestrate a role-play of the situation, and then ask the rest of the school for suggestions about what to do next time. For example, if a game was already in progress, and a child wanted to join in, how could you include him or her?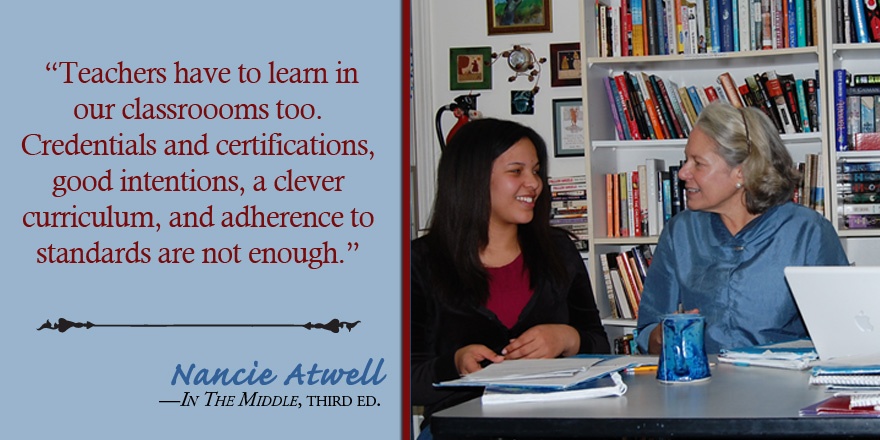 CTL's Bill of Rights provides more specific social guidelines. The first version was written by students and teachers soon after the school was founded. Ever since, every five years, we gather for a constitutional convention to consider each right, debate it, sometimes revise it, vote on it, and propose new rights. The Bill of Rights is our go-to school policy about what kids and teachers should be able to expect from one another. The DVD for Systems to Transform Your Classroom and School shows the first day of the most recent reconsideration of the CTL Bill of Rights: a serious, engaged conversation about what's working at our school, what's not, and what refinements will help all of us learn and teach better.
We've also been deliberate about creating traditions and inviting students to feel as if they belong to something that's bigger than they are. We celebrate everyone's birthday; memorize songs and poems; create silly, school-wide holidays; honor dozens of real holidays, secular and religious, with activities, discussions, and food; teach fourth graders to tutor kindergarten readers; provide kids in K-4 with overnight bookbags and assign every student, K-8, to read or be read to for half an hour every night; and collaborate across grade-level groups in science and history—our school-wide, spiral curriculum in these subjects means that every year everyone, K-8, is studying the same topics and concepts.
Our methods of assessment—of students and teachers—are another hallmark of CTL. Both begin with self-assessment, with students and teachers reflecting on where they've been and setting goals for themselves, in collaboration with their teachers in the case of children, and their peers in the case of faculty members.
Finally, instructional innovations, in the form of methods that transcend the workshop, play an integral role in making CTL an exemplary school and, we hope, a model for other educators. These include the way Helene Coffin uses fresh, contemporary poetry to teach kindergartners how to read, Ted DeMille's students' use of individual whiteboards across the curriculum, weekly roundtable discussions in Glenn Powers' 5-6 reading workshop, and mathematician biographies, presentations, and celebrations in grades 7-8 with Katie Rittershaus.
So far, eight of CTL's graduates have been valedictorians and salutatorians of their high school classes. Our alums excel at such colleges and universities as Harvard, Dartmouth, Stanford, Carlton, Kenyon, Amherst, Bowdoin, Bates, and Cornell.
And they become competent, curious grown-ups who engage in work that matters to them. They know how to express themselves and their ideas, and they're a source of pride and wonder to their former teachers.
This blog post is part of In the Middle Wednesdays series. Please visit http://www.heinemann.com/InTheMiddle to learn more about the book and to read chapter previews.