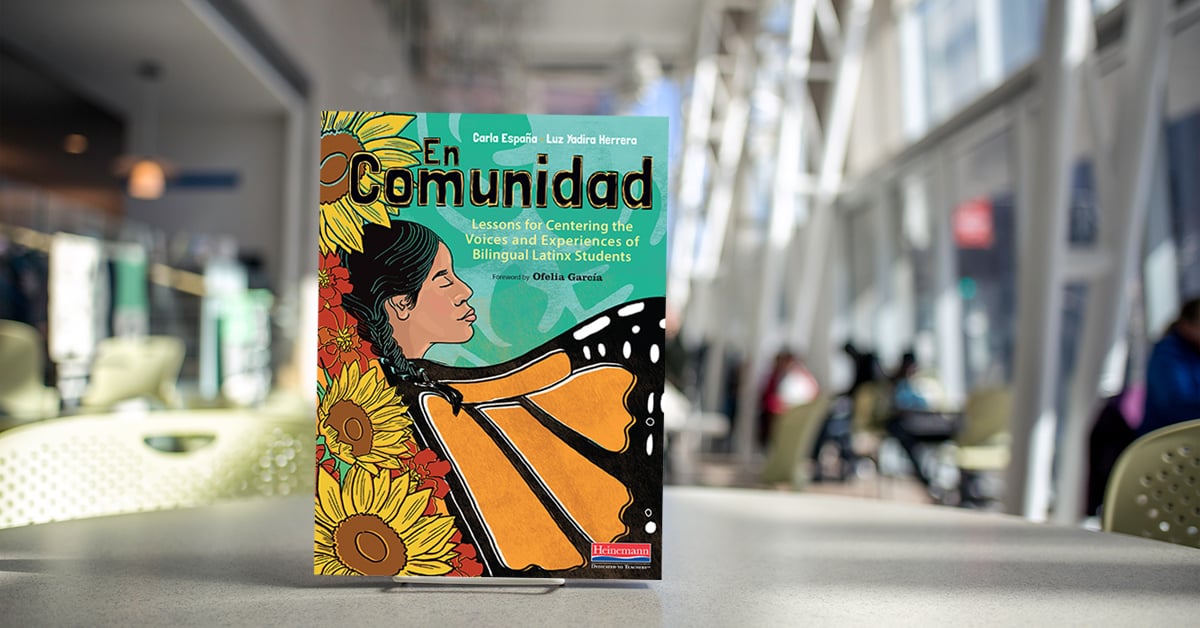 What is Translanguaging?
Translanguaging is when a multilingual person's full linguistic repertoire is used and honored, instead of trying to keep narrowly focused on a single language.
Drs. Carla España and Luz Yadira Herrera's explore the concept of translanguaging and more in their new book, En Comunidad. The book brings bilingual Latinx students' perspectives to the center of our classrooms, and offers classroom-ready lessons that amplify the varied stories and identities of Latinx children. Together, the authors explore the power of educators to create either liberating or dehumanizing spaces and experiences for bilingual Latinx students.


Translanguaging is also the way a teacher teaches?
One aspect of translanguaging ...[is] where our language practices are much more fluid than that of the strict separation of languages that is often demanded in schools. Yet that only addresses translanguaging as the linguistic practices of bilinguals. Translanguaging is also the way a teacher teaches. In other words, as a pedagogical approach, translanguaging describes the method of an interactive read-aloud that is read in one language while the conversations, prompts, notes, and responses are in more than one language.

When translanguaging is embedded throughout schooling, it is a means for social justice. It validates and humanizes bilingual students' learning processes (García and Leiva 2014). For example, making sure that texts are available in Spanish and English is one way we can do this in our reading workshop; another is creating spaces in our writing workshop and writing celebrations for students to create bilingual and multilingual texts. What message does it send to students when they are "allowed" to speak and read in Spanish during short conversations about texts in our classes, but when it comes to published writing or mentor texts that are read, these students are only "allowed" to use English? How do students and adults (families, administration, teachers, and other school staff) interpret literacy practices when only writing and texts in English are posted on bulletin boards and celebrated? Translanguaging disrupts this practice, decentering whiteness and monolingualism that continue to be the norm in school settings.

Translanguaging disrupts the belief that nation-states were constructed around "named" languages and instead focuses on the people who are enacting their various language practices (García 2016). Colonialism has "invented" or created these superficial boundaries around the way we language, calling them "languages," and as such, it is our role as educators of all students to acknowledge these boundaries to undo them. The lessons in this book provide examples on using translanguaging as a method of teaching, as communicative practice, and as a means for social justice so that all educators—bilingual, multilingual, or monolingual—can still disrupt monolingual norms in schools.

Yes, you can use translanguaging in your classroom even if you don't speak Spanish.
Throughout our schooling experiences and many teacher preparation programs, teachers are often considered the sole bearers of knowledge, transmitting content to students who are viewed as empty vessels. Paulo Freire (1970) called this the "banking model of education." Although this model likely is not taught explicitly, vestiges of it persist in classrooms that prioritize a set agenda over individual students' strengths and areas of growth. Although schools might not use the term empty vessel when describing students, we often hear "Those kids don't know," "Their families don't care," "English language learners need to develop academic language," "Those newcomers don't have vocabulary," and similar phrases that permeate faculty meetings, caregiver-teacher meetings, and instruction. Translanguaging disrupts this. Creating translanguaging spaces calls for teachers to consider students' ways of knowing and their use of their entire linguistic repertoire as valid contributions to the classroom learning community. We know from experience that there can be some discomfort in launching this work. Here are some ways to make this transition:
Have bilingual glossaries readily accessible in the classroom.
Use mobile applications and translation software that can dictate text.
Pair students strategically to create bilingual texts.
Use bilingual texts for read-alouds and independent reading and practice.
Welcome family and community members as language partners.
Collaborate with colleagues and friends who can help in your
own language learning journey.
Extend your learning through various online outlets, including
podcasts and classes, to gain a deeper insight on how your students communicate and learn.
The above has been adapted from En Comunidad To learn more, visit Heinemann.com.


---

Follow us on Instagram @heinemannpub to stay up to date on the latest books, your favorite authors, and upcoming events!

---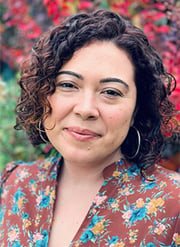 Carla España is an instructor at the Bank Street College Graduate School of Education. Carla's teaching journey began in a bilingual classroom in Harlem, New York, continued at Teachers College Reading and Writing Project partner schools, and at the bilingual teacher preparation program at Hunter College, City University of New York. Finder Carla on Twitter: @ProfesoraEspana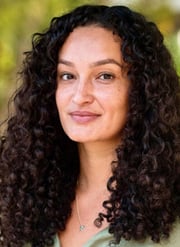 Luz Yadira Herrera is an Assistant Professor at the Kremen School of Education and Human Development at California State University, Fresno. As a former teacher in NYC public schools and researcher at CUNY-NYSIEB, her teaching and research centers culturally and linguistically sustaining approaches to teaching emergent bilinguals, translanguaging pedagogy, and bilingual education policy. Find Luz on Twitter: @Dra_LuzYadira
---
References:
García , Ofelia, and Camila Leiva. 2014. "Theorizing and Enacting Translanguaging for Social Justice." in Heteroglossia as Practice and Pedagogy, edited by Angela Creese ad Adrian Blackledge, 199-216. New York and London: Springer.

García. 2016. "Language." In The Wiley Blackwell Encyclopedia of Race, Ethnicity, and Nationalism, edited by John Stone, Rutledge M. Dennis, Polly S. Rizova, Anthony D. Smith and Xiaoshuo Hou, 1-4. John Wiley & Sons, Ltd. DOI: 10.1002/9781118663202.wberen459

Freire, Paulo. 1970. Pedagogy of the Oppressed. New York: Herder and Herder.