A Minilesson Is a Part of the Writing Workshop
A minilesson is one part of writing time, commonly known as a writing workshop, which consists of three parts: minilesson, independent writing time, and share time. The minilesson is the time when you teach the whole class about one particular aspect of writing: process, habit, genre, craft, or convention. We learned about minilessons many years ago from Lucy Calkins, the educator who used the term to describe whole-class gatherings. In The Art of Teaching Writing (1994), Calkins explains: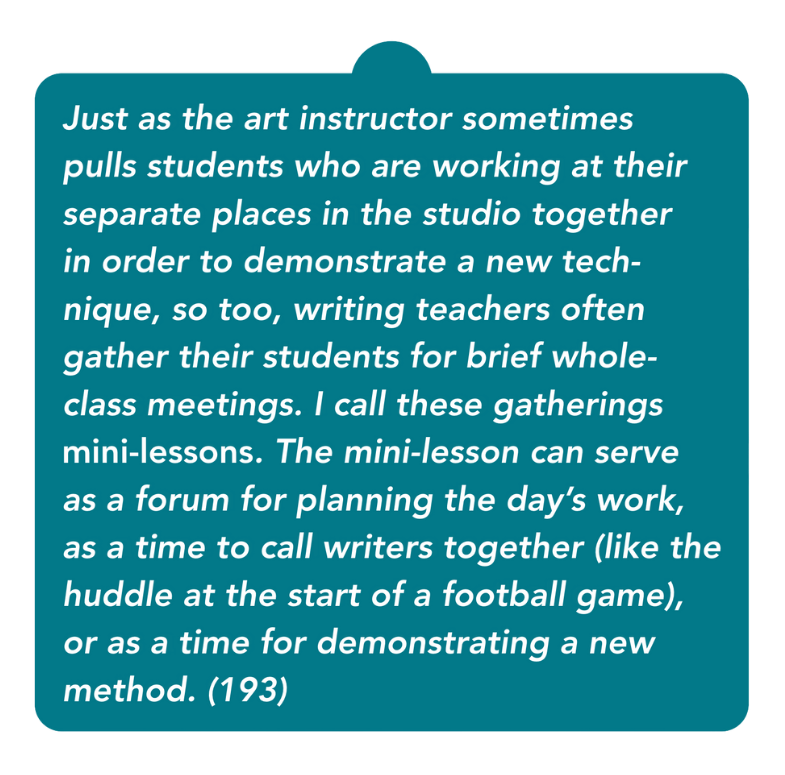 Minilessons Have a Four-Part Structure
Minilessons have a frame, an organization, a way that they go. Many teachers are familiar with the four-part structure that includes connection, teaching, active engagement, and link (Anderson 2000; Calkins 1994). Embracing this predictable structure allows your teaching to be efficient, focused, engaging, and student-centered.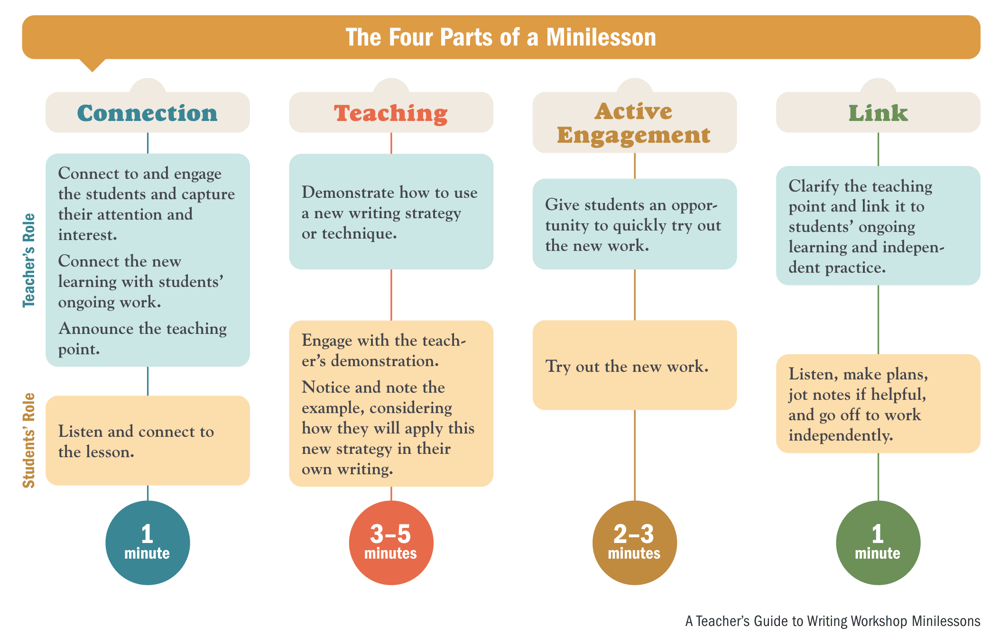 Why Are Minilessons Mini?
In a whole-group minilesson, your goal is to teach students one thing in a very short amount of time—about ten minutes. Why? Recent research on attention span shows students are more distracted and less able to pay attention when lessons go beyond ten minutes. In a Hechinger report citing a 2016 peer-reviewed study in the journal Learning and Instruction, the authors stated: "Length of lesson matters, too. Students went off task more often as an instructional activity increased beyond 10 minutes. Indeed, the researchers found that 25 percent of instructional activities lasted longer than 17 minutes. That's longer than the typical adult attention span of 15 minutes, according to Karrie Godwin, a professor at Kent State University, and one of the lead authors of the study" (Hechinger Report 2017). Eric Jensen's Teaching with the Brain in Mind (2005) informs and influences the ideas we bring to teaching minilessons. Jensen talks about bringing brevity to our lessons because the human brain is poor at nonstop attention. He provides us with the following guidelines for direct instruction:



We want to consider the need for relevance within a lesson and time for processing after a lesson. When we stick to a ten-minute minilesson, we leave time for students to process that lesson during independent writing time. This is true for any teacher, in any grade level.
"Cut the length of focused attention time expected or required. Remember that the human brain is poor at nonstop attention. It needs time for processing and rest after learning." Eric Jensen (2005)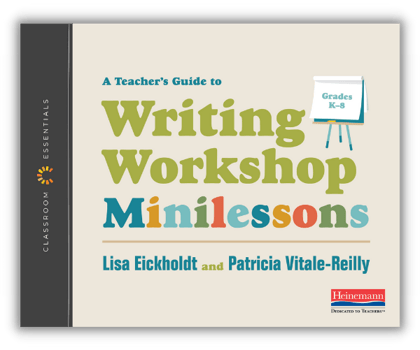 To learn more about this title visit Heinemann.com.

Browse more Classroom Essentials blogs.
---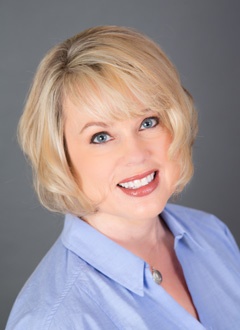 Lisa Eickholdt is a national consultant and former Assistant Professor of Literacy Education at Georgia Gwinnett College. Also a veteran teacher, Lisa is the author of the Heinemann title Learning from Classmates. Find her on Twitter @LisaEickholdt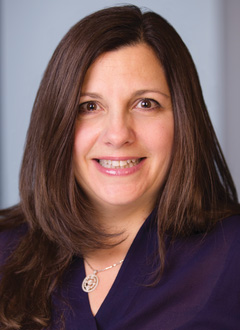 Patricia Vitale-Reilly is a national consultant and a former staff developer for the Teachers College Reading and Writing Project. A veteran teacher, Patty is the author of the Heinemann titles Supporting Struggling Learners and Engaging Every Learner Find her on Twitter at @PattyVReilly.