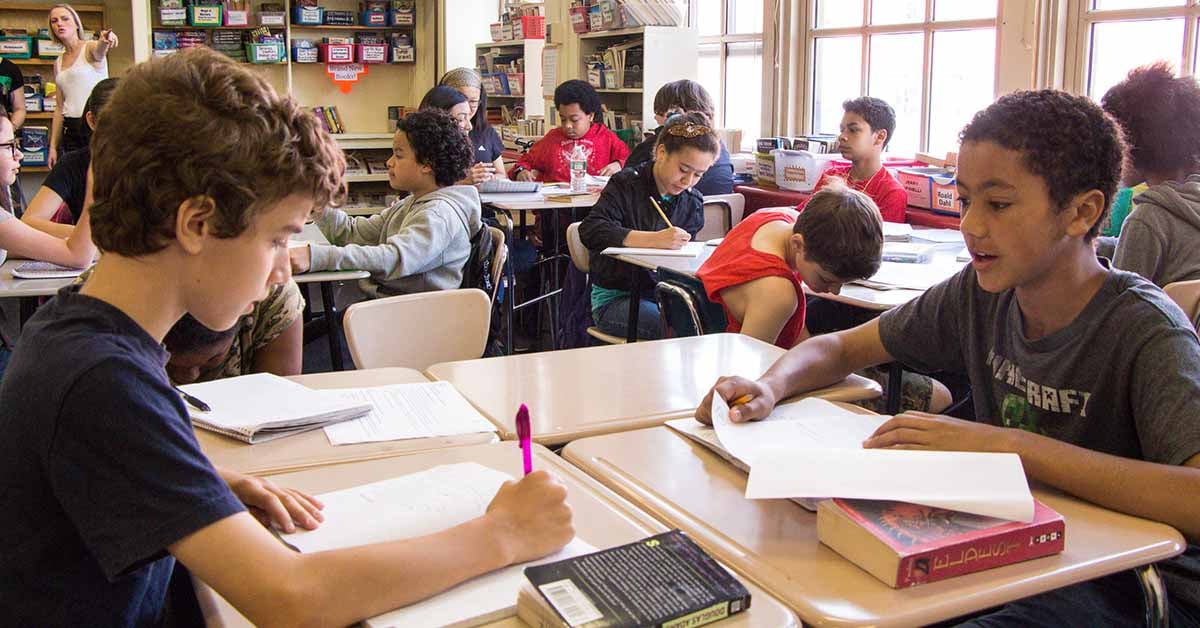 It's a wonderful feeling when a new teaching resource arrives, along with it a sense of rejuvenation, creativity, and thoughtful anticipation about how one's teaching will shift for the better. A good teaching resource should help you spend time on what really matters - studying students' work, reflecting on what's needed, and customizing instruction to meet your students' needs by saving you time on planning. This is just what the resources provided in new Middle School Units of Study in Reading series do. Each part of this series, such as the exemplar lessons, anchor charts, and read aloud tips, is chock-full of rich information to help you plan and execute the strongest middle school reading workshops possible.
It helps to have a plan for how you'll navigate these resources so you can get a sense of the materials and get going as quickly as possible. Lucy Calkins and Mary Ehrenworth, the series co-editors, have a few tips for getting started. Rather than reading a full Unit of Study book cover to cover, they recommend starting with the Orientation to the Unit section, along with the first session. If the unit has a Day Zero letter with more getting started information, such as in A Deep Study of Character, they recommend reading that as well. Then, they recommend setting up your online resources, and skimming those so that you know what is available to you for download and you don't end up recreating these. Next, take a look at the Table of Contents of the Guide to the Reading Workshop for Middle School Grades, and read a few chapters that seem particularly relevant to you and the students you teach. For example, if you are new to workshop teaching, pay particular attention to Chapter 5 "The Big Picture of a Reading Workshop," Chapter 6 "The Architecture (and the Principles) that Inform Minilessons," and Chapter 7 "Management Systems."
When orienting yourself to any new curriculum, it's always important to keep your beliefs about best practices and your hopes for your students in mind. Before embarking on this curriculum, you might jot a quick list of what you hope your middle schoolers will do, be, and become as readers during their time with you. Some of these hopes might include:
To become flexible, resilient readers
To read for pleasure; to have a vibrant reading life outside of school
To have a strong reading identity; to understand what they are good at and what they are working on as readers
To have strategies and places to turn when they run into trouble
To tackle reading for academic purposes with purpose and bravery, even when texts are hard
To push themselves beyond their comfort zones, and to know what progress and success look like
To have reading relationships with peers and adults
To apply skills and strategies across reading experiences, including across genres and across modes (print, digital, etc.)
As you navigate this series, pay attention to ways the series will help you to nudge your students toward these hopes. At this week's TCRWP Twitter chat, Cornelius Minor, middle school lead staff developer, will lead a discussion on ways to more ways orient and immerse yourself in these engaging new units. If you teach middle school and if you have or are planning to get the Middle School Units of Study in Reading, mark your calendar for this chat.
---
Each Wednesday night at 7:30pm eastern, The Teacher's College Reading and Writing Project hosts a Twitter chat using the hashtag #TCRWP. Join @MisterMinor to chat about the new middle school units in reading tomorrow night.
Not on Twitter? Take Heinemann's free Twitter for Educators course here.
---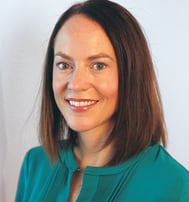 Anna Cockerille, Heinemann Editor and Coauthor of Bringing History to Life (Grade 4) in the Units of Study for Teaching Writing Series, was a teacher and a literacy coach in New York City and in Sydney, Australia, and later became a Staff Developer and Writer at TCRWP. She also served as an adjunct instructor in the Literacy Specialist Program at Teachers College. Anna has been a researcher for Lucy Calkins, contributing especially to Pathways to the Common Core: Accelerating Achievement (Heinemann 2012), and the Units of Study for Teaching Reading, Grades 3–5 series (Heinemann 2010). Anna is currently serving as an editor on the forthcoming Phonics Units of Study series for grades K-2, and previously served as an editor for the Units of Study for Teaching Reading, K–5 series.
Follow her on Twitter @annagcockerille