Written by Clare Landrigan
Dedicating a section of the classroom library to mentor texts gives students the opportunity to access and choose the mentor texts that work best for them.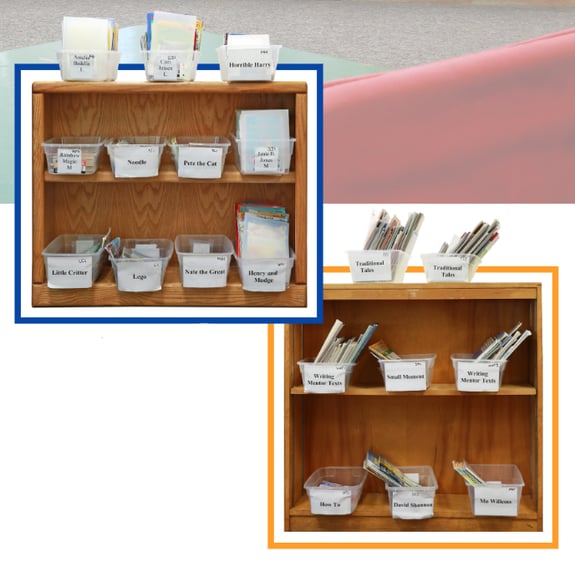 Mentor texts are the perfect scaffold for young writers. They are open-ended and allow the writer to use craft moves purposefully in his/her own writing. Mentor texts provide choice and give students the opportunity to practice again and again. Teachers and students need to have mentor texts at their fingertips. This is true in all classroom libraries – in-person, hybrid, and virtual!
One section I designed, and continue to curate, in the free virtual bookroom I created is for mentor texts. This section gives teachers access to texts to use in their minilessons and students a variety of options with which to experiment in their own writing. I immediately noticed how students preferred to choose their own mentor texts and loved adding texts as well. It is easy to add a section or a shelf for mentor texts in your physical, hybrid or virtual classroom library.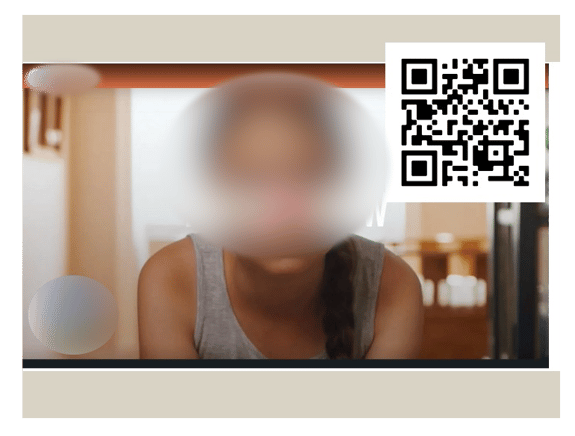 You can also add digital texts to your classroom library basket using QR Codes. This opinion mentor text baskets includes a QR Code for an opinion video mentor text.
Make sure you move beyond genre and find mentor texts to support the craft moves and structures you are teaching as well. Some of the texts may be the ones you used for your mini-lessons and others can be examples your students discover when they are reading independently or in book clubs. This year students added both paper texts and digital texts using QR Codes to mentor text baskets labeled – Give Humor a Try, Slow Down Time, Surprise Endings, Leads That Pull You In, and Building Tension in Your Story Arc.
I also love including student writing in these mentor texts baskets. It gives students an authentic audience and it gives classmates another mentor text to study and use in their own writing. I also include teacher writing in this section of the classroom library.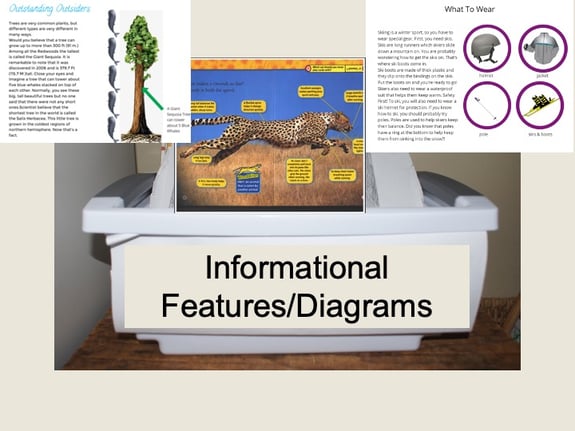 Students added features and diagrams they created to this virtual mentor text basket for informational writing. When students click on this basket it takes them to a digital bin with these student examples.
Since the virtual library is comprised of digital bins, we can also include podcasts, videos and oral stories. These expand the options for students to think about as mentor texts. This free virtual bookroom has digital bins that include videos, infographics, podcasts, audio, and magazines. Check it out, browse through the mentor text section, and add some to your virtual classroom library.
Virtual baskets also solve the problem of students wanting certain texts in more than one type of basket – close in endings, unfreezing the character, and use of humor for example. The hyperlink can go into as many baskets as they want. This helps them see how writers use many craft moves and structural choices to add layers of meaning to their writing. We don't want writers to see a book used in a mini-lesson and think that is its only purpose. We want them to experience the beauty and power of a text and decide how they might use some aspect of it in their own writing. This is the process authentically used by readers and writers. It also encourages our students to look within and develop agency in their writing process.
There are no limits to how we can use mentor texts to support our young writers when we include virtual resources in our classroom libraries. Once we show them how to use a mentor text and how to access it virtually, students can be in control of when and how they use them. This is one idea I will continue to use regardless of the pandemic - layering digital mentor texts in classroom library baskets and curating virtual mentor texts baskets. Student can access these digital texts from home, from school, or really any location as long as they have access to a device. The right book at the right time can make all of the difference in our writing instruction – organizing them virtually as well, increases student access.
To learn more about how to create digital bins and how to use the free virtual bookroom to create a virtual classroom library, head over to my website.
---
Clare Landrigan is a staff developer who is still a teacher at heart. She began her work as an educator over twenty years ago, teaching in an integrated first- and second-grade classroom at the Eliot Pearson Children's School in Medford, MA. After a long journey serving as an educator and administrator in elementary public schools, she now leads a private staff development business and spends her days partnering with school systems to help them implement best practices in the field of literacy. Clare is the coauthor of the book, It's All About the Books: How to Create Bookrooms and Classroom Libraries That Inspire Readers. She believes that effective professional development includes side-by-side teaching, analysis of student work, mutual trust, respect, and a good dose of laughter.

Clare is on the board of The Book Love Foundation. You can find her online at Twitter, Facebook, Instagram, and at her website, where she blogs about books and the art of teaching. Clare lives in Boston, MA with her family.