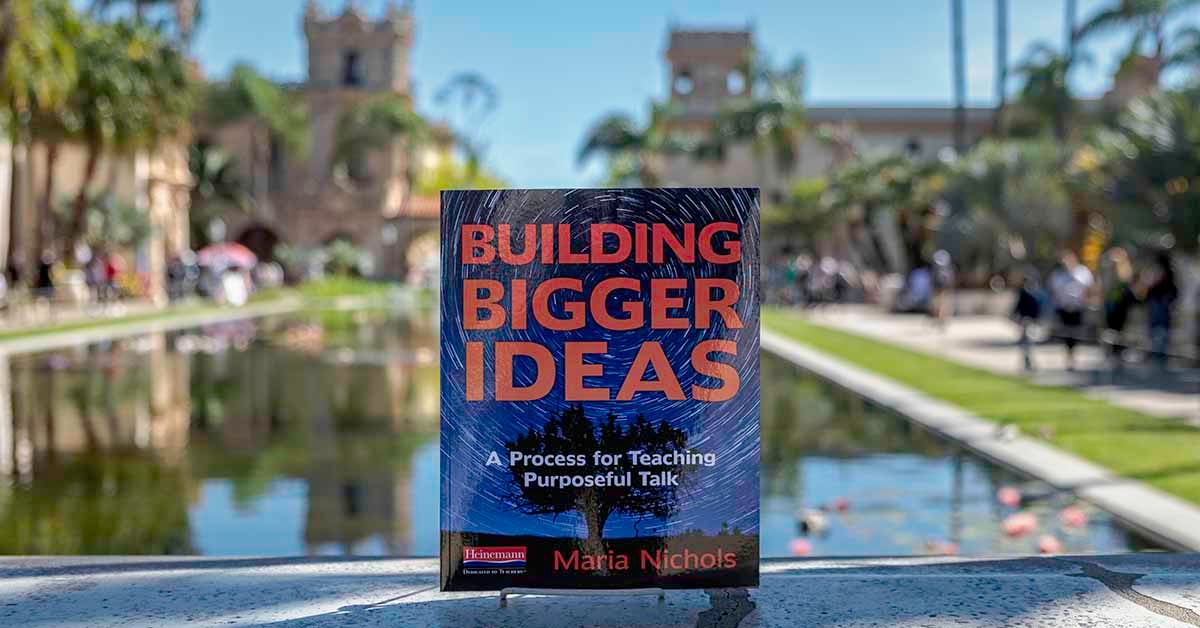 Authentic, purposeful talk is, by nature, unpredictable, but your teaching doesn't have to be. The beauty is that, rather than protocoling the energy out of dialogic interactions, we can teach into the energy, lifting students' ability with talk as we strengthen their meaning making. We can teach purposeful talk by actively engaging children in a responsive, three-step process that allows us to teach about talk as children make meaning through talk. The three steps of this responsive process are the following actions:
♦ Gently focus children on aspects of purposeful talk behavior.
♦ Authentically facilitate as children engage with ideas and with each other.
♦ Clearly offer feedback that links purposeful talk behaviors to the process of constructing meaning.
When we teach into purposeful talk in this way, we wrap our support around children's process. This support helps children understand the purpose and power of their own talk and builds an agentive stance toward talk.
The key to meeting the challenges of dynamic, improvisational teaching is making focus, facilitate, and feedback a familiar cycle. Let's explore each step of this process now...
Gently Focus
Knowing that all learning floats on a sea of talk, focusing children on talk behaviors can and should happen throughout each day, every day. Basically, any time children are talking with each other, you have an opportunity to help them get better at using their talk behaviors more purposefully.
Authentically Facilitate
Facilitation of talk differs from traditional, teacher driven instruction as it does not attempt to corral children's process or funnel their thinking. Rather, facilitating means letting go of scripted lessons and questions, and making space for children to engage in an honest flow of talk and meaning making.
Clearly Offer Feedback
In the dialogic classroom, feedback spurs reflection, and helps children become aware of the depth and breadth of meaning they constructed and the role of purposeful talk in the process. It focuses on highlighting children's strategic behavior and, through this, creates learning identities.
…
This blog has been adapted from Building Bigger Ideas. To learn more, visit Heinemann.com
---
Follow us on Instagram @heinemannpub to stay up to date on the latest books, your favorite authors, and upcoming events!
---
Maria Nichols is a literacy consultant and Director of School Innovation for the San Diego Unified School District. A former elementary classroom teacher, Nichols received the Distinguished Elementary Educator Award from the San Diego chapter of Phi Delta Kappa, 2002.
Maria is the author of Comprehension Through Conversation andBuilding Bigger Ideas.
You can follow Maria on Twitter @marianichols45