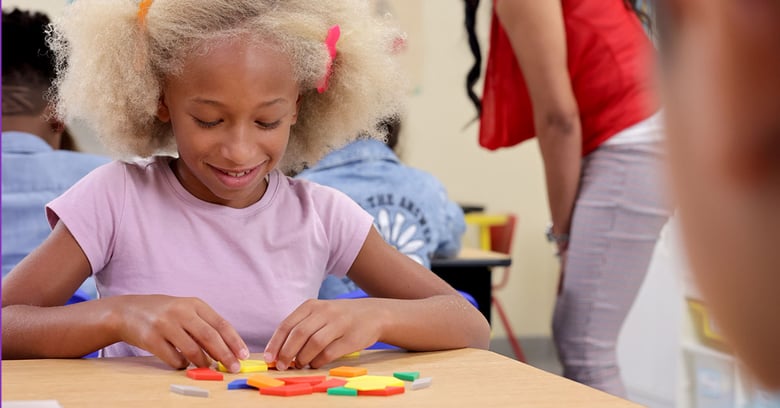 What is a Minilesson?

A minilesson is a brief, focused, opportunity to teach the big ideas of that day's content. It should be engaging, and exciting and last around 7 to 15 minutes. There are several different types of minilesson you could incorporate into your daily schedule:
1. Understanding Concepts – In these minilessons, you will explore new ideas, discuss about mathematics in everyday life, and teach concepts such as subtraction, decimals, or measurement.
2. Skills and Strategies – These minilessons are focused on teaching or modeling a specific procedure, teaching or modeling a new strategy, or teaching skills such as measuring with a ruler.
3. Mathematical Practices – For these minilessons, you will help students understand how mathematicians work, teach them how to think and ask questions like a mathematician, and help them understand the importance of reasoning and justifying their thinking.
4. Workshop Procedures – Most practically, this minilesson focused on teaching students how to transition during rotations, how to appropriately work in workstations, and how to use a thinking journal or workstation folder.
Minilessons might start by making a connection (1-2 minutes) in which you tap into students' prior knowledge and help them make important connections prior to learning. You'll invite them to remember things they've already learned which might be applicable to the lesson ahead.

Next, you'll teach (3-7 minutes) some of the specific content they need to know, often with the use of anchor charts. Videos and visual examples can be helpful here and can be used to jumpstart quick discussions between partners and small groups.

Then you'll move on to a period of active engagement (3-7 minutes) in which you'll have students engage directly with the content you've just presented to them. You may want to encourage them to think about different ways of solving problems with a partner, or prompt them to identify strategies which they've used before.

Finally, you'll conclude the minilesson with a link (1-2 minutes) in which you connect the lesson to what students will be learning and practicing during guided math groups and workstations as well as to the broader unit of study.

Why should you be using minilessons in your math workshop? Minilessons provide short, focused opportunities for students to get excited about the math, engage with concepts, and have open discussions. As teachers, we hope that all students are looking at and wondering about math outside of the classroom, so we need to demonstrate how math is used in the real world. All students should understand how math fits into their personal lives, and with minilessons, we can help students begin to make those important real-life connections.
---
This piece has been adapted from A Teacher's Guide to Math Workshop (2023) by Dr. Nicki Newton, Dr. Alison J. Mello, and Janet D. Nuzzie.