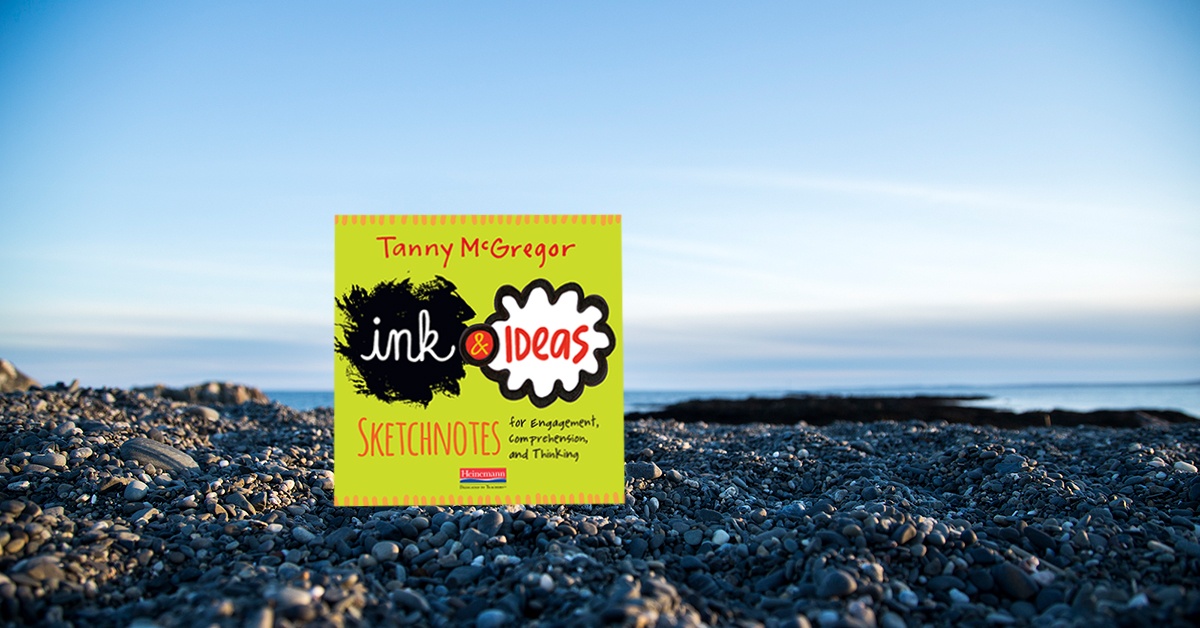 We see examples of sketchnotes all around us, as advertisements, in articles, and on social media. We might even be encouraged by colleagues or instructional coaches to include sketchnoting as a response option for our students. Sure, sketchnoting can add some fun and variety to the otherwise routine practice of note taking, but let's delve deeper into the why and not just be enamored with the how.
Sketchnotes are way more than just a pretty page; they are thinking made visible. They also:
welcome linguistic and nonlinguistic representation
allow for student choice
help strengthen memory
make annotation thinking-intensive
enhance focus and reduce stress
embrace design
Below, Tanny McGregor offers further insight into the myriad benefits sketchnotes have to offer!
•••
Learn more about Ink & Ideas at Heinemann.com
---
Internationally-known teacher and conference speaker Tanny McGregor brings nearly 30 years of professional experience to her popular sessions. Her workshops are known for their creative and engaging style. Originally an elementary school teacher, Tanny has served as a literacy coach, gifted intervention specialist, and preK-12 staff developer.
Tanny is the author of three books, Comprehension Connections (Heinemann, 2007), Genre Connections (Heinemann, 2013), and her newest release, Ink & Ideas (Heinemann, 2018). Tanny was also a contributor to the seminal work, Comprehension Going Forward (Heinemann, 2011). In addition to writing and consulting, Tanny serves as a teacher on special assignment for West Clermont Schools in Cincinnati, Ohio. She and her husband Miles have four daughters and two grandsons.
Follow her on Twitter @TannyMcG!