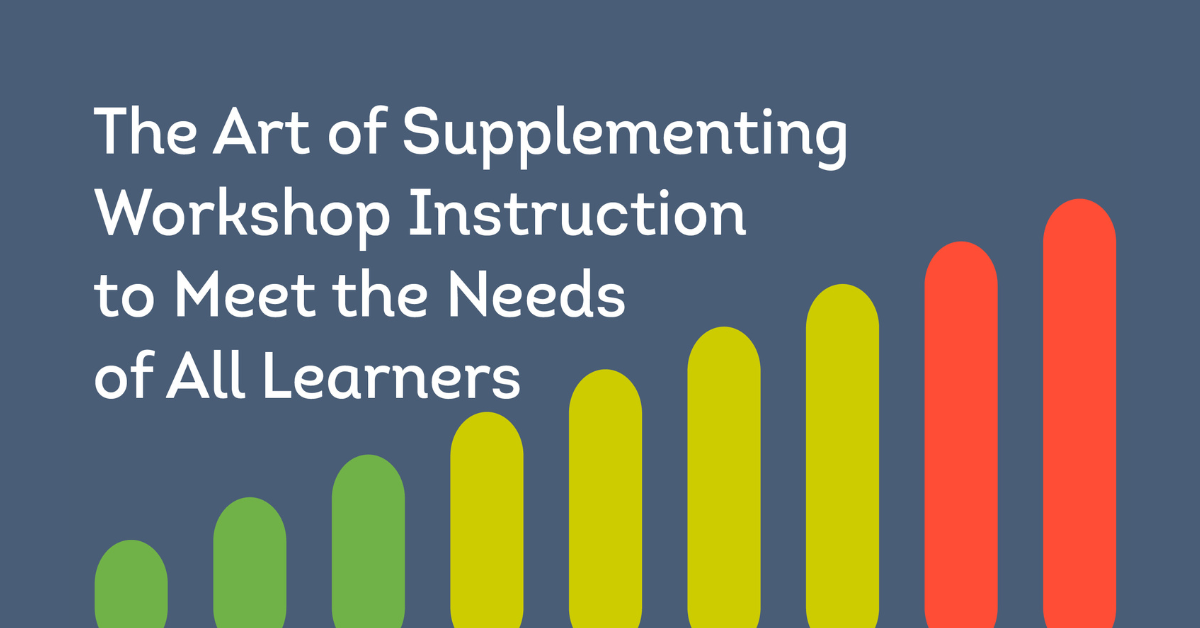 Workshop instruction offers big benefits for students and is professionally satisfying for teachers. In every classroom, now more than ever, there is a wide range of readers and writers that require precise, differentiated instruction. Choosing a just-right supplemental resource can make a huge difference for students and teachers.
Workshop instruction follows a predictable framework: minilesson, independent work time, individualized conferring, small groups, and share or celebration time.
Why does workshop offer such big benefits?
Minilessons provide explicit instruction focused on a key skill
Independent work time gives students space to hone skills and grow individually
Conferring and small groups provide individualized and structured support that makes teaching sticky
Celebration/share times inspire and motivate learners as part of a community.
We also know how important teachers are in everything that we do. There's a dramatic difference between teaching teachers how to use materials and investing in their ongoing development through supplemental workshop instruction. That investment needs to have a strong impact not just for a day or a week but for the entire school year and beyond.


How do we invest in teachers' professional development through the workshop framework?
Teachers' professional growth can align to the workshop's parts too with support for:
Targeting instruction: Planning high-impact minilessons based on curricular and classroom needs and making them as succinct as possible
Building students' self-sufficiency: Working with students to help them develop independence and agency
Increasing teacher's decision-making instincts: Selecting just-right strategies for small groups or conferences that drive growth and determining which responsive structures will best support a student's progress
Honoring students: Finding effective ways to motivate students through publication, book talks, and other content-appropriate celebrations/shares.


So, what does great supplemental workshop instruction do?
Address a specific need: The right supplemental resource doesn't overwhelm by trying to do everything at once
Respect teachers' classroom realities: Design and presentation that's easy to use and supports rapid professional progress
Support essential instruction instead of adding on: A great supplemental resource is written and designed with efficiency in mind while also ensuring that the instructional ideas get right to the heart of great teaching
Focus attention on observing students' growth and needs: Top-notch supplementals increase a teacher's ability to support progress by identifying what students can do and what they need to grow.
Student's growth is the one and only outcome that truly matters. Great supplemental resources help improve student-teacher interactions at high-impact moments in the workshop.
To learn more about resources that help fill curricular gaps, talk to your Heinemann representative or visit Hein.pub/Serravallo for examples.