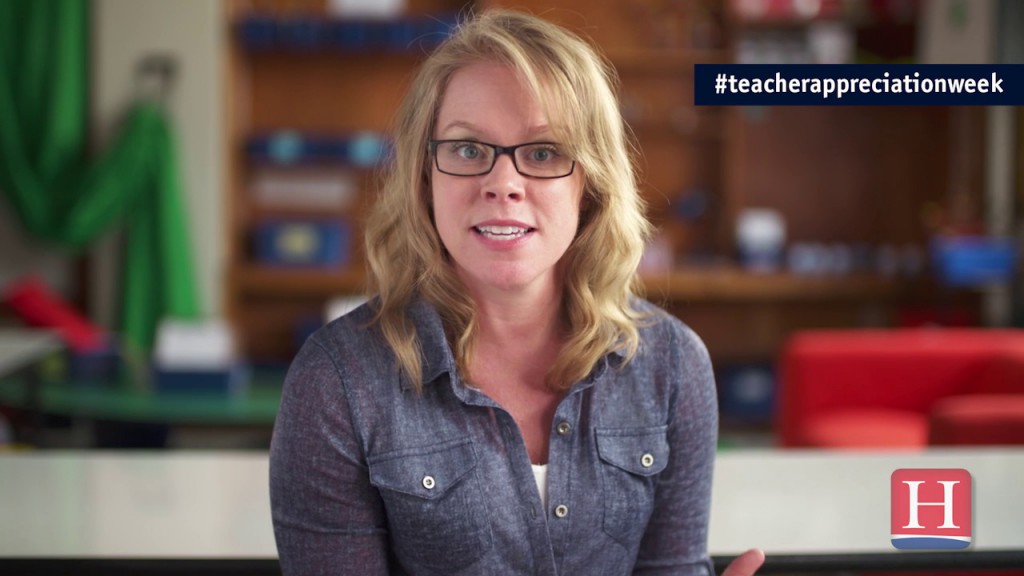 Happy Teacher Appreciation Week from Heinemann! Each day this week on the blog, we'll feature videos of our authors recounting an important lesson or memory from their favorite teacher. Today, Kristin Ziemke and Katie Muhtaris, coauthors of the forthcoming Engage, Inspire, Empower, remember their favorite teachers from their formative years.
Kristin remembers her first grade teacher, whose influence on Kristin turned her to a life of reading instruction.
Katie Muhtaris shares about a memorable Spanish and Language Arts teacher.

At Heinemann, we are dedicated to teachers. Our mission is to support you in successful, professionally satisfying teaching and learning. You strive each day to help children become literate, empathetic, knowledgeable citizens, and you should be celebrated for it.
To show our appreciation for all that you do, use coupon code ITeach during online checkout to take 30% off the list price of as many Professional Books* as you want. Plus free shipping.
Be sure to check out the Heinemann Blog during Teacher Appreciation Week for exciting interviews from your favorite Heinemann authors!
*Discount limited to Professional Books only. Does not include LLI, Benchmark, or curricular resources. Limited to stock on hand. Online orders only. Orders must be received by 11:59 pm Eastern Daylight Time (EDT) on Friday, May 8, 2015. Free shipping by ground, limited to US orders only.
♦ ♦ ♦ ♦
Do you have a story to tell about your teachers? Tweet at @HeinemannPub or use the hashtag #TeacherAppreciationWeek. Leave some appreciation of your favorite teachers in the comments below!
♦ ♦ ♦ ♦
Kristin Ziemke and Katie Muhtaris are coauthors of Connecting Comprehension and Technology with Stephanie Harvey and Anne Goudvis. Their forthcoming book Engage, Inspire, Empower: Transformative Teaching with Technology will release in the fall.