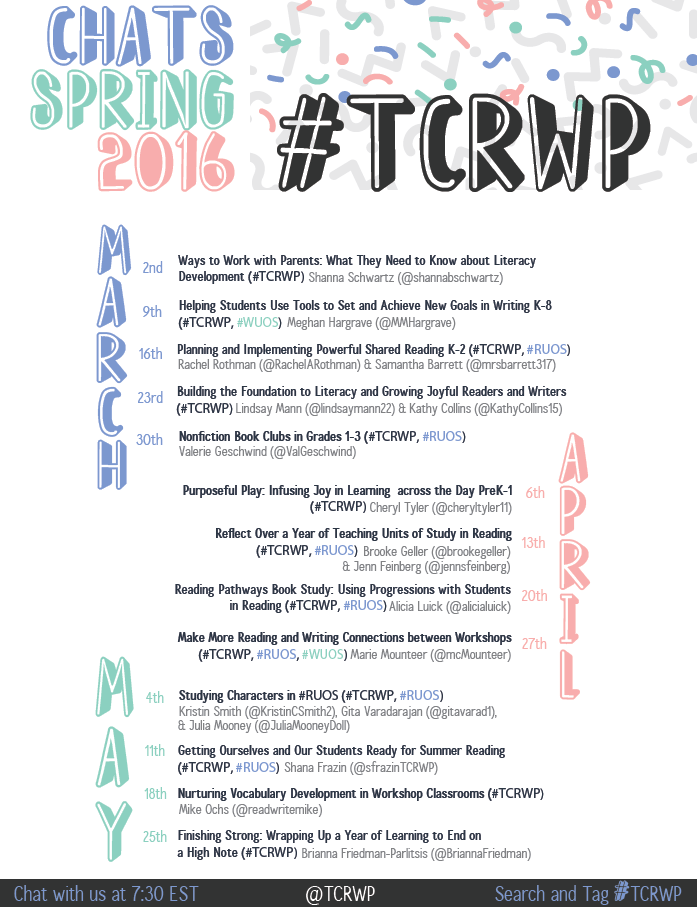 By Anna Gratz Cockerille
Teachers, you may have heard the following adage: if you are working too hard, your students aren't working hard enough. Certainly, there are times where this is true: when a teacher does all of the talking in a reading conference, when a teacher spends hours making guides to inform students' thinking about books, when a teacher puts on the whole show in a lesson.
Of course, there are times a reading teacher must work hard. A well-functioning workshop classroom appears to run like magic. Students head off to their spots to read and work with agency in their own books toward their own goals. Students hold meaningful conversations with each other about their reading without a teacher leading the way. Students know how and when to get help if they get stuck. But as workshop teachers know, this kind of independence is far from magic. This kind of independence is born from a great deal of behind-the-scenes work. One of the most important ways a reading workshop teacher sets the scene is to carefully plan overarching instruction. Based on what teachers know about their students and on their experience with the curriculum, they must make many careful decisions about how best to proceed from day to day, week to week, month to month, year to year.
All of this decision making and planning starts with one key instructional move: reflection. To be sure, it is often difficult to make room for reflection. Even when there is time to reflect, it might not be clear how to best go about this task. Sometimes the path of least resistance is to proceed as previously planned, day to day, week to week, month to month, year to year. But is reflection, of students, of curriculum, and of the units themselves that leads to the absolute highest quality instruction, always.
Enter senior staff developer Brooke Geller and teacher extraordinaire Jenn Feinberg, hosts of tomorrow night's TCRWP Twitter chat. Join them and the #TCRWP Twitter community as they take on the weighty issue of year-long reflection in reading instruction.
Each Wednesday night at 7:30 p.m. ET, The Teacher's College Reading and Writing Project hosts a Twitter chat using the hashtag #TCRWP. Join @brookegeller and @jennsfeinberg to chat about reflecting over a year of reading tomorrow evening.
♦ ♦ ♦ ♦
Anna Cockerille is a staff developer, literacy coach, and writer based in New York City. She has taught in K–8 classrooms all over the world in places such as Sydney, Australia; San Pedro Sula, Honduras; and Auckland, New Zealand. Anna has been a staff developer for the Teachers College Reading and Writing Project at Columbia University (TCRWP) and an adjunct instructor for the Literacy Specialist Program at Teachers College. She writes at Two Writing Teachers.
Not on Twitter? New to Twitter? Take Heinemann's free Twitter for Educators course here.