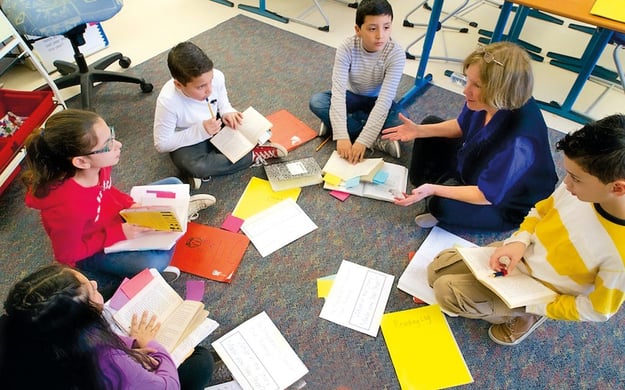 Written by By Anna Gratz Cockerille
This week, the Teachers College Reading and Writing Project August Writing Institute is here. Thousands of educators from all over the country and world have descended upon Teachers College to learn, to talk, and to write. There is nothing quite like a TCRWP Institute. An institute is a week-long opportunity for participants to completely immerse themselves in a study of one aspect of literacy instruction. It is a chance to not only learn invaluable fundamentals and best practices, perhaps even more importantly, it is a chance to become a learner, to get to know a subject area inside out because of daily practice and reflection.
In order to retain such a depth of learning, it helps to chat with others sharing the experience. To this end, TCRWP Staff Developers Emily Strang-Campbell and Rachel Rothman will lead a TCRWP chat tomorrow on reflecting on the August Writing Institute in order to gear up for a powerful start to the new year. We invite veteran and first time attendees to join the chat, as we hope veteran attendees will share insights and reflections on how to the most out of the wonderful, rigorous, joyful week of learning that is a TCRWP institute.
Each Wednesday night at 7:30pm eastern, The Teacher's College Reading and Writing Project hosts a Twitter chat using the hashtag #TCRWP. Join @estrangcamby & @RachelARothman to chat about the August Writing Institute tomorrow evening.
♦ ♦ ♦ ♦
Not on Twitter? Take Heinemann's free Twitter for Educators course here.

---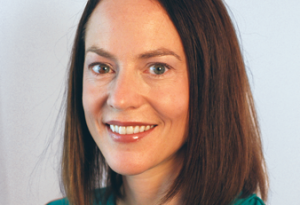 Anna Gratz Cockerille, Coauthor of Bringing History to Life (Grade 4) in the Units of Study for Teaching Writing Series.
Anna was a teacher and a literacy coach in New York City and in Sydney, Australia, and later became a Staff Developer and Writer at TCRWP. She served as an adjunct instructor in the Literacy Specialist Program at Teachers College, and taught at several TCRWP institutes, including the Content Literacy Institute, where she helped participants bring strong literacy instruction into social studies classrooms. Anna also has been a researcher for Lucy Calkins, contributing especially to Pathways to the Common Core: Accelerating Achievement (Heinemann 2012), and Navigating Nonfiction in the Units of Study for Teaching Reading, Grades 3–5 series (Heinemann 2010). Most recently, Anna served as an editor for the Units of Study for Teaching Reading, K–5 series.