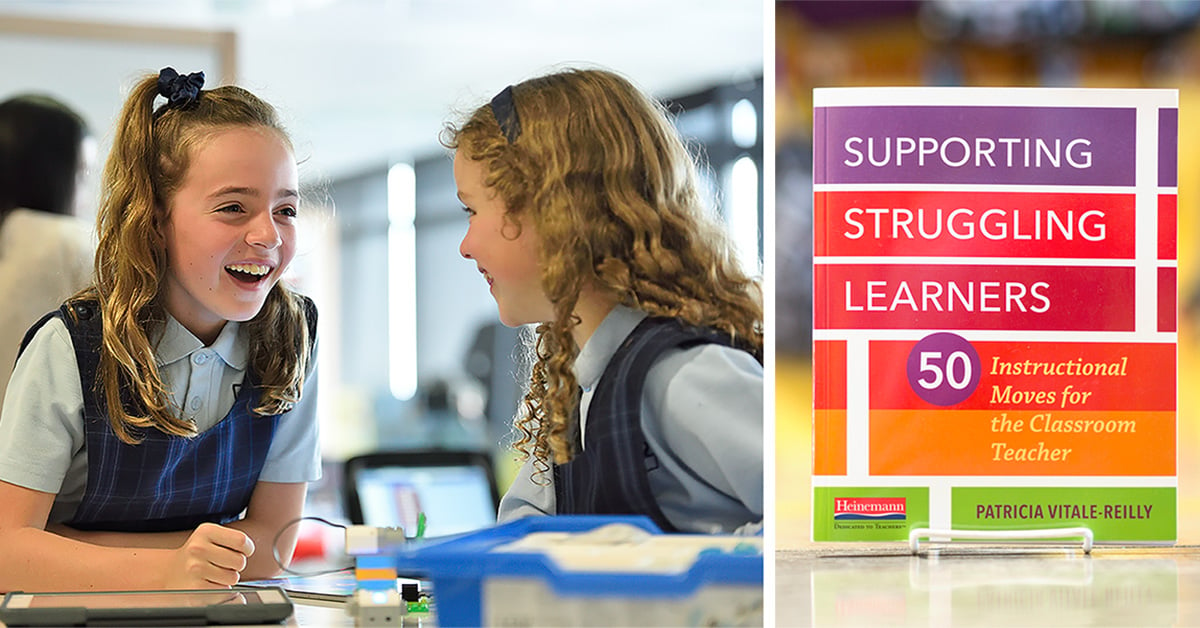 The following is an excerpt from Chapter Eight, Supporting Struggling Learners by Patricia Vitale-Reilly.
Writing travels with our students across the day. It is part of the subject known as language arts (or English), it is its own discrete discipline (different from reading and language use), and it is used across the day (in school and at home). Writing is also part of the communication arts and is used in our daily lives, in big ways and small - from sending a text message, to leaving a "honey do" note on the fridge, to composing wedding vows or a eulogy. Writing is one of the most important disciplines to teach and practice because it contributes to both academic and life success.
Writing requires a learner to exercise an enormous number of skills. Writing is about fine motor skills - physically getting words on the page. Writing is about idea generation, and is about using thoughts, experiences, research, and knowledge to create text. Writing is also about memory - using schema to fuel writing. Writing requires an understanding of structure and organization, craft, conventions and rules of language, and most importantly, writing is about synthesis, combining all of the above seamlessly and simultaneously. This is quite a tall order. We want to use authentic instructional moves that offer support to all learners across the day. The instructional moves that have the most positive impact are strengths-based moves that are direct, explicit, and differentiated to scaffold learning. Here are three moves that will ensure all learners, have choices and opportunities:
1. Model in a Variety of Ways
Teacher Modeling – The key to successful teacher modeling is to remember to write in front of your students, keep it succinct, and model precisely what you are asking them to write.
Published Mentor Texts – Mentor texts should be accessible to students and match the task in three ways: genre, length, and form (format or structure).
Student Mentor Texts – Sometimes, the best writing mentor is a peer. Be on the lookout for student mentor writing. Store student mentor writing in the classroom and make sure they're accessible to students during writing time (anchor charts, mentor boards, Google classroom).
Shared Writing – One of the most engaging and supportive ways to model for students is to write with In a shared writing experience, students co-create writing with you. Each learner contributes to the composition of the piece (by turning and talking, jotting what they would write next, and agreeing to what should go in the shared text), and the teacher and students can both take the lead.
2. Offer Choice
Interactions – Offer students choice when it comes to where they sit and whether they will work alone or with a partner. Let them decide what kind of seating works best – on the floor, at a desk or sitting in a chair.
Writing Topic - Writers need total choice on what they will write about, or modified self-selection (what I choose related to our whole class study or what I specifically say about a topic given to me).
Structure, Form, and Genre - When we provide our writers with choices in structure, form, and genre, we enable them to use their preferences and strengths as writers.
Audience - When we allow students to consider and choose the audience, it motivates them to persist through the hard work of writing.
3. Create Opportunities for Feedback
Whole Class - Allow writers to sign up for specific feedback from the community. When the feedback session starts, the writer lets the group know what to focus on. The writer reads aloud a relevant a portion of the writing while it is projected in some way (document camera, smart board, copies for the class). Peers follow a protocol for providing specific positive and constructive feedback for the writer. I use the simple protocol of providing a "glow" and a "grow" to each writer. A glow is a compliment or strength in the writing. A grow is a place where they writing can be enhanced or revised. The writer commits to trying at least one element of feedback in his or her writing. End the feedback session by asking the rest of the class, "What feedback was given today that you can try in your own writing?"
With a Partner - The partner feedback conference starts the way a whole class session might begin – with the student asking for something specific and then reading aloud a relevant portion of the writing. The partner listens, names something positive about the writing, and provides constructive feedback. The writer commits to trying at least one idea from the conference in his writing.
You can learn more about Supporting Struggling Readers: 50 Instruction Moves For The Classroom Teacher here, or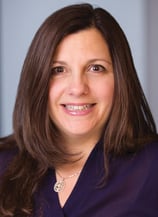 Patricia Vitale-Reilly is a national consultant, teacher, and author with 25 years of experience in education. Early on it became clear that her passion was to collaborate with leaders in education to develop and achieve engaging and relevant instructional practices.
Patty taught in both public and independent schools, as well as at the graduate level, in New York and New Jersey. Patty also worked as staff developer at the Teachers College Reading and Writing Project. In this capacity, she helped school communities implement exemplary literacy instruction, and presented workshops and courses on the teaching of reading, writing, assessment, and literacy in the content areas. In 2003, Patty founded her own literacy consulting group, and currently works directly with school leaders, coaches, teachers, and students inside and outside of classrooms.
Patty is an author of Time for Kids teacher training materials and is a contributor to Write Time for Kids (TCM, 2000), co-author of The Complete Year in Reading and Writing Grade 2 (Scholastic, 2008), and the author of Engaging Every Learner: Classroom Principles, Strategies, and Tools (Heinemann, 2015). Her newest Heinemann book is Supporting Struggling Learners: 50 Instructional Moves for the Classroom Teacher (2017).
As a national consultant, Patty is dedicated to guiding schools and districts to set and realize goals that matter most in their learning communities, and to her belief that every student has the right and the capacity to learn. Check out her blog exploring important and essential ideas about teaching and learning at http://www.pattyvitale-reilly.com/blog.html. You can also find her on Twitter at @PattyVReilly.