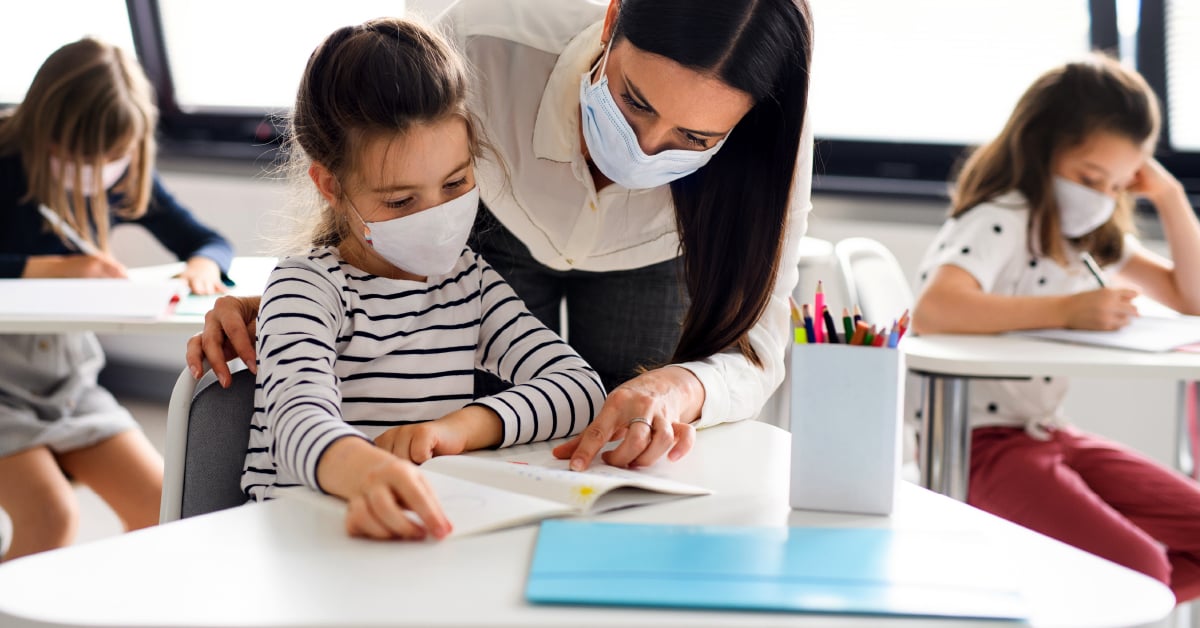 As our world grows and shifts, so does our understanding of what it means to be literate. Sense-making through reading, writing, speaking, and listening is nuanced when we consider the numerous modes of information—texts—we encounter each day. Since we know that information presents itself in layered, multi-dimensional formats, we need to explicitly teach strategies so students can navigate print, digital, social, emotional, and more.
Below, you'll see a curated collection of PD options designed to elevate your expertise in literacy instruction, developed and presented by Heinemann authors, education practitioners, and researchers.

Upcoming Virtual Workshops & Webinar Series
These reading-focused virtual events range in time commitment and include recording access so you can learn flexibly.
Small Group Instruction: Teaching with Intention and Power (K-8)
with Jennifer Serravallo, Leah Steiner, and Emily Strang-Campbell
Wednesdays, *March 30, April 6, 13, 20, 2022
4:00pm - 5:15pm ET
*Join us in progress!
Equitable Literacy Instruction for English Language Learners:
What Every Teacher Should Know (K-8)
with Andrea Honigsfeld
Wednesday, April 6, 2022
10:00am - 5:00pm ET
Phonics Foundations That Work: Letter Lessons and First Words (K-3)
with Heidi Anne Mesmer
Thursdays, April 14, 21, 28, 2022
6:00pm - 7:15pm ET
Small Group Instruction: Teaching with Intention and Power (K-8)
with Jennifer Serravallo, Jen Felipe, and Lisa Reilly
Wednesday, June 8, 2022
9:30am-4:30pm ET

On-Demand Courses
These media-rich courses are interwoven with reflection and range in length with 365-day access. Browse the sampling below!
Values in Action: Creating a Sustainable, Kid-Centered Future (K-12)
by Cornelius Minor
30 contact hours (3 CEUs)
2022 dates coming soon!
Smarter Charts: Bringing Charting to Life (K-5)
by Marjorie Martinelli and Kristine Mraz
30 contact hours (3 CEUs)
Strategies in Action: Reading and Writing Methods and Content (K–8)
by Jennifer Serravallo
30 contact hours (3 CEUs)

Consulting Authors
Inviting the right people to speak or facilitate professional development is an important decision! Our specialists are skilled at listening to your needs and matching your school or district with the right consultants. Below is a sampling of consulting authors who specialize in various grade ranges and areas of reading instruction.
Kathy Collins (PreK-5)

Carla España (3-8)

Lorena Germán (6-12)

Luz Yadira Herrera (3-8)

Lester Laminack (K-6)

Clare Landrigan (K-5)

Jessica Martin (K-8)

Kristine Mraz (K-5)

Cornelius Minor (3-12)

Linda Rief (K-12)

Kate Roberts (3-12)

Jennifer Scoggin (K-8)

Hannah Schneewind (K-8)

Sarah Zerwin (6-12)
Hoping you can talk to a person about professional learning options for yourself or your school? We love hearing from you. Email us at workshops@heinemann.com.
Make sure you are on our mailing list so you always know about new professional learning opportunities.