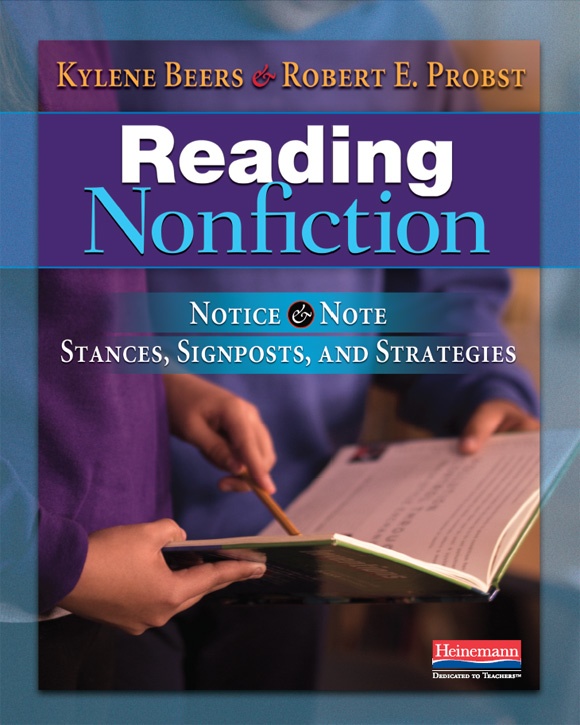 Kylene Beers and Bob Probst have revealed their nonfiction signposts to the world! For the many of you who wished to see the new signposts in the forthcoming Reading Nonfiction, the wait is over.
At the 8th Annual Boothbay Literacy Retreat, an audience of educators and thinkers—including authors Penny Kittle, Lester Laminack, Linda Rief, Teri Lesesne, Chris Crutcher, and Naomi Shihab Nye—went silent as Kylene projected a slide revealing Reading Nonfiction's signposts. She also introduced a new feature: three questions to guide nonfiction reading.
An audible gasp in the room as @KyleneBeers reveals for the first time ever the #NoticeAndNote signposts for NF #BBLIT15

— vickiboyd (@vickiboyd) June 30, 2015
The signposts for Reading Nonfiction differ from those in Notice & Note. Kylene and Bob realized that nonfiction requires a little more scaffolding. A nonfiction text enters students' minds with purported truths, and while reading fiction can be an uninterrupted endeavor, a student with an informational text needs to pause and reflect often on an author's claims. So unlike Notice & Note, which recommends only the six signposts, Reading Nonfiction provides five signposts to support three broad, essential questions for understanding.
ESSENTIAL QUESTIONS

What surprised me?
What does the author think I already know?
What challenged, changed, or confirmed what I already know?
SIGNPOSTS

Contrasts and Contradictions
Absolute and Extreme Language
Numbers and Stats
Quoted Words
Word Gap
The three questions for informational texts help students think about what purported truth the author is trying to convince them of. To develop sophistication and automaticity with the three questions—so that they become part of the mind's muscle memory—the five signposts indicate key markers in the text to show how the author is trying to change minds and inform. Unlike with literary texts, which always contain the six Notice and Note signposts, not every informational text contains the five Reading Nonfiction signposts.
Dialogic Qs like "What surprised you?" are open-ended and students see them as starts to authentic conversations. @KyleneBeers #BBLit15

— Heinemann Publishing (@HeinemannPub) June 29, 2015
The book also includes seven comprehension "fix-up" strategies that help students understand a text with greater precision. The strategies provide guidance toward automaticity with the new questions and the nonfiction signposts.
Reading Nonfiction will release later this fall, and it's going to be a truly comprehensive method to teach nonfiction reading to every student. With it, teachers will give students the thinking tools they need to become more sophisticated, independent readers even as they encounter increasingly difficult nonfiction texts.
Further reading: Kylene Beers on the essential questions.
♦ ♦ ♦ ♦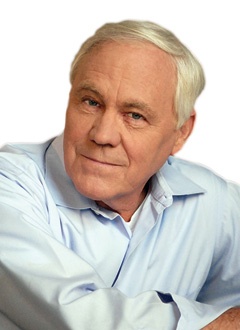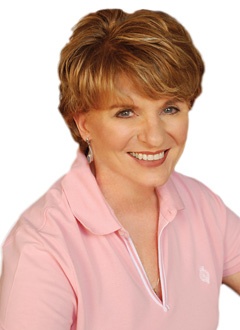 Kylene Beers and Bob Probst have helped thousands of teachers with strategies for the close reading of fiction in Notice and Note: Strategies for Close Reading. And now, coming this autumn, the authors return with Reading Nonfiction: Notice and Note Signposts and Questions.