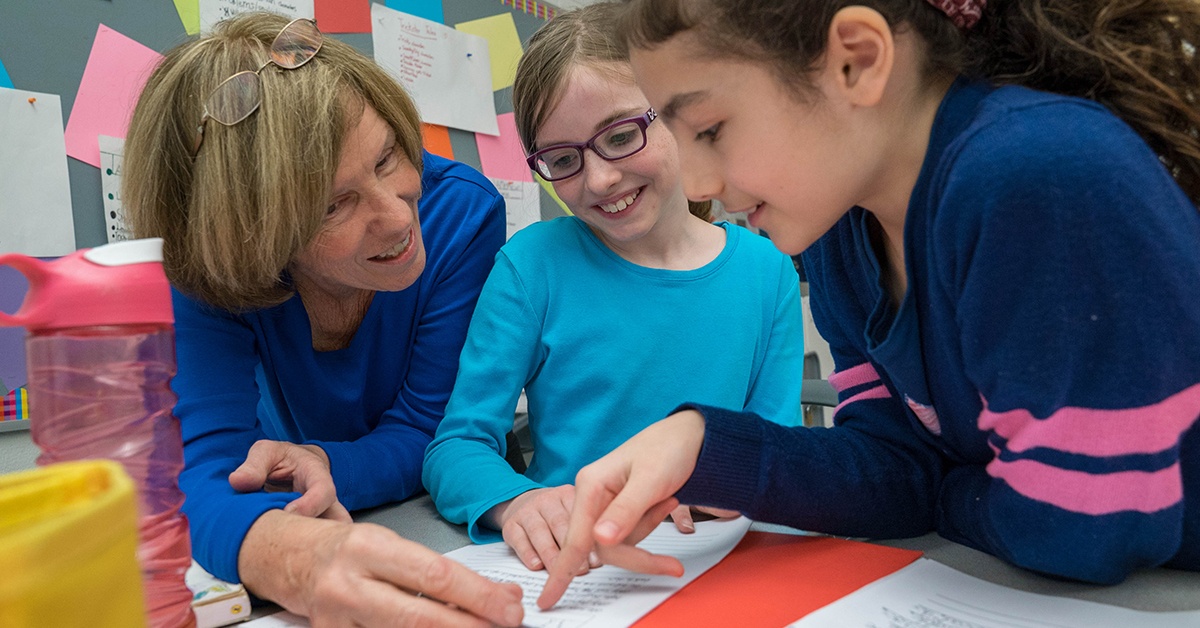 After the drama and bustle and schedule changes and stress that come along with high-stakes testing, it is natural for teachers (and students!) to feel a bit unmoored after the tests are over. There is a feeling of relief, certainly, but there is also a feeling of "now what?" as you aim to restore a semblance of normalcy in your classroom. It's likely that your reading and writing workshops have been shortened, moved to later in the day, or even pre-empted since testing began, and perhaps even since before then, for the flurry of preparation that often happens in the weeks leading up to the test. And it's also likely that you had a spring break somewhere in there, meaning your students may not have had their regular reading and writing workshops for some time.
If this is the case, worry not - your students have likely been craving the routine as much as you have, whether they admit this or not, and they'll fall back into routine pretty seamlessly. To help facilitate a smooth return to workshops, choose units that will keep student engagement high and opportunities for success plentiful. The Reading and Writing Project Team often recommends units with a slight research angle, in which reading and writing are aligned for maximum transfer. Engagement can often be surprisingly high in units that have a nonfiction or research angle, as students have so much fodder for their writing. In third grade, you might organize your readers into research clubs, perhaps all choosing a different animal to study. In fifth grade, you might channel your students toward content area reading and writing, and eighth graders might engage in some investigative journalism.
Here are a few more tips to get your workshops up and running after testing is over:
Recruit students in reviewing how workshop goes. You might set them up to create charts explaining what happens during each part of a workshop. Or, if they are older students, you might set up individuals or partners to teach parts of the workshop on certain days.
Engage students in doing some reflecting and goal-setting for what they'd like to accomplish as readers and writers for the remainder of the year.
Emphasize student choice. Even if your class is studying the same broad topic, say, the American Revolution, individuals can choose a part of the topic to read and write about (Abigail Adams, The Boston Massacre). They can also make choices about how they'll organize their work, what kinds of text features they'll include, and any angle or spin they might take on their topic.
Support workshops' social structures. Encourage students to be the best writing partners and reading club members they can be, holding each other accountable, supporting each other when help is needed, celebrating each others' successes.
Build in experiences with short, highly engaging texts that will get students laughing, crying, feeling. We recommend poetry.
At this week's TCRWP Twitter chat, Katy Wischow and Audra Robb will lead a discussion on recharging your workshops after testing. If you or your students are experiencing post-testing slump, don't miss our experts chatting about how to combat that in fresh, exciting ways.
---
Each Wednesday night at 7:30pm eastern, The Teacher's College Reading and Writing Project hosts a Twitter chat using the hashtag #TCRWP. Join @kw625 & @audrakrobb to chat about recharging your workshops after testing tomorrow evening.
Not on Twitter? Take Heinemann's free Twitter for Educators course here.
---

Anna Cockerille, Heinemann Editor and Coauthor of Bringing History to Life (Grade 4) in the Units of Study for Teaching Writing Series, was a teacher and a literacy coach in New York City and in Sydney, Australia, and later became a Staff Developer and Writer at TCRWP. She also served as an adjunct instructor in the Literacy Specialist Program at Teachers College. Anna has been a researcher for Lucy Calkins, contributing especially to Pathways to the Common Core: Accelerating Achievement (Heinemann 2012), and the Units of Study for Teaching Reading, Grades 3–5 series (Heinemann 2010). Anna is currently serving as an editor on the forthcoming Phonics Units of Study series for grades K-2, and previously served as an editor for the Units of Study for Teaching Reading, K–5 series.
Follow her on Twitter @annagcockerille