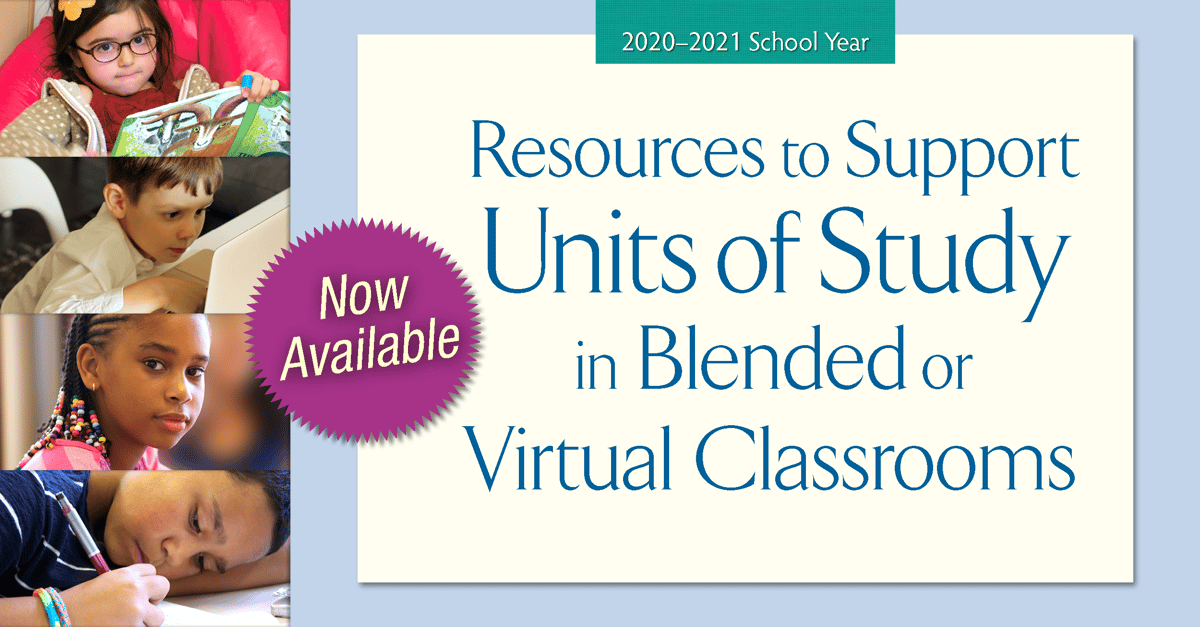 In the year ahead, teachers need to be ready to respond to challenges none of us has ever experienced, including, but not limited to, teaching half the class in brick and mortar, the other half remotely—and supporting physical, emotional, and educational needs that are unlike any we've seen before.
To support Units of Study teachers with blended or virtual teaching, Lucy Calkins and her Teachers College Reading and Writing Project colleagues have developed resources that will help you rise to the challenge of the 2020-21 school year.
These resources include:
Nearly 1,500 student-facing minilesson videos across the Units of Study in reading, writing, and phonics. Their hope is that you'll allow TCRWP staff developers to be "co-teachers" with you—they teach the minilessons on camera, freeing you up for the heart of the teaching: the live conversations, conferring, small group work, and shares you'll manage with your students. Watch a Preview Video:
Professional Learning Videos for teachers are interspersed throughout the unit to suggest and explain adaptations to the units
Support for Parents and other caregivers, including a video for parents/caregivers to watch at the start of each unit

A Quick Guide to Virtual Teaching for the Units of Study with FAQs, guidance on virtual workshop essentials and best practices, support for setting up routines and systems, and tips for planning and filming your own virtual teaching (downloadable PDF)

A redesigned, adapted plan for each unit, so that instruction works as well as possible in a virtual environment
For more information, including sample videos, FAQs, ordering information, visit UnitsofStudy.com/VirtualTeaching.