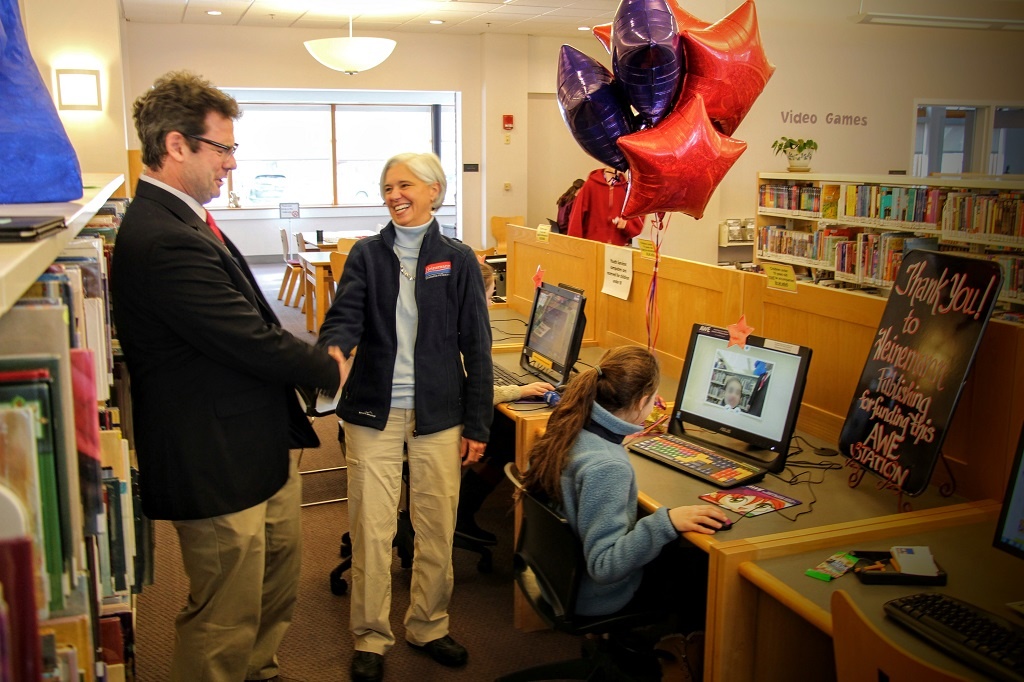 Last week, members of the Heinemann Publishing staff visited the Portsmouth Public Library to learn more about the library's newest AWE Early Literacy Station, which was made possible by a donation from Heinemann earlier in the year.
Library Director Steve Butzel walked Heinemann's General Manager Vicki Boyd through how the AWE Early Literacy Station works. The computers are an all-in-one destinations for students ages 2–8. They come preloaded with learning software from companies like HMH, Scholastic, JumpStart, and Nickelodeon. The units are self-contained and have no connection to the internet, so librarians and parents needn't worry about kids drifting off to distracting or unlicensed content.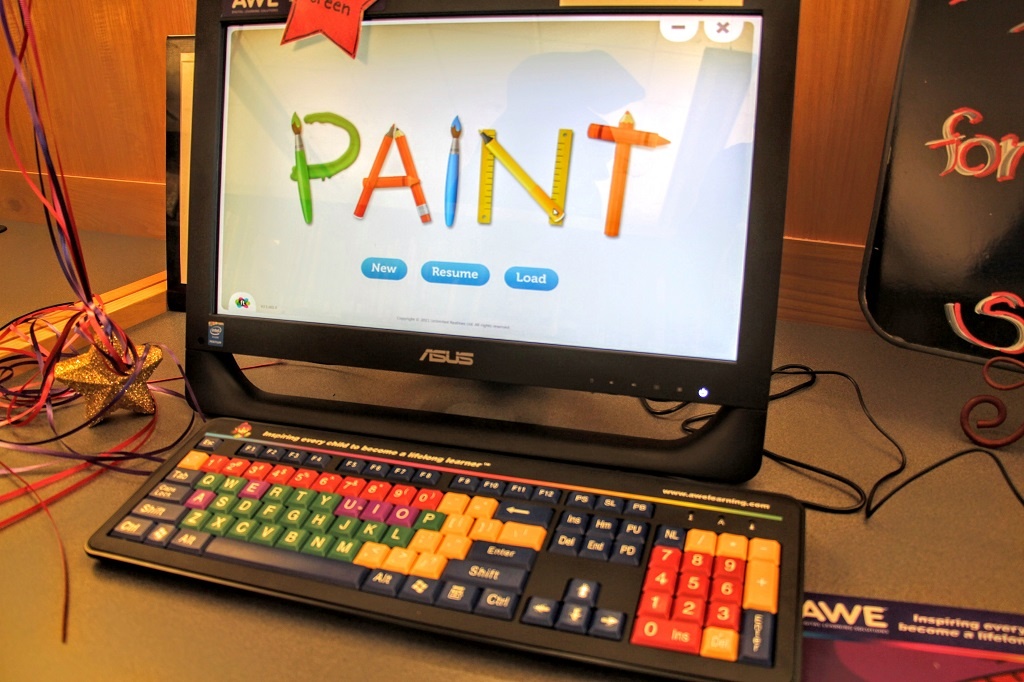 While Heinemann was there on Friday afternoon, students logged on easily and used the workstation's front-facing camera to take selfies and then edit the result in a simple photo editing software. Another student launched an interactive storybook program for "The Boy Who Cried Wolf," and chose the "read it aloud for me" option. The room was treated to the sounds of one of history's great fables. In just a short amount of time, it was apparent that the early literacy station sees a lot of use.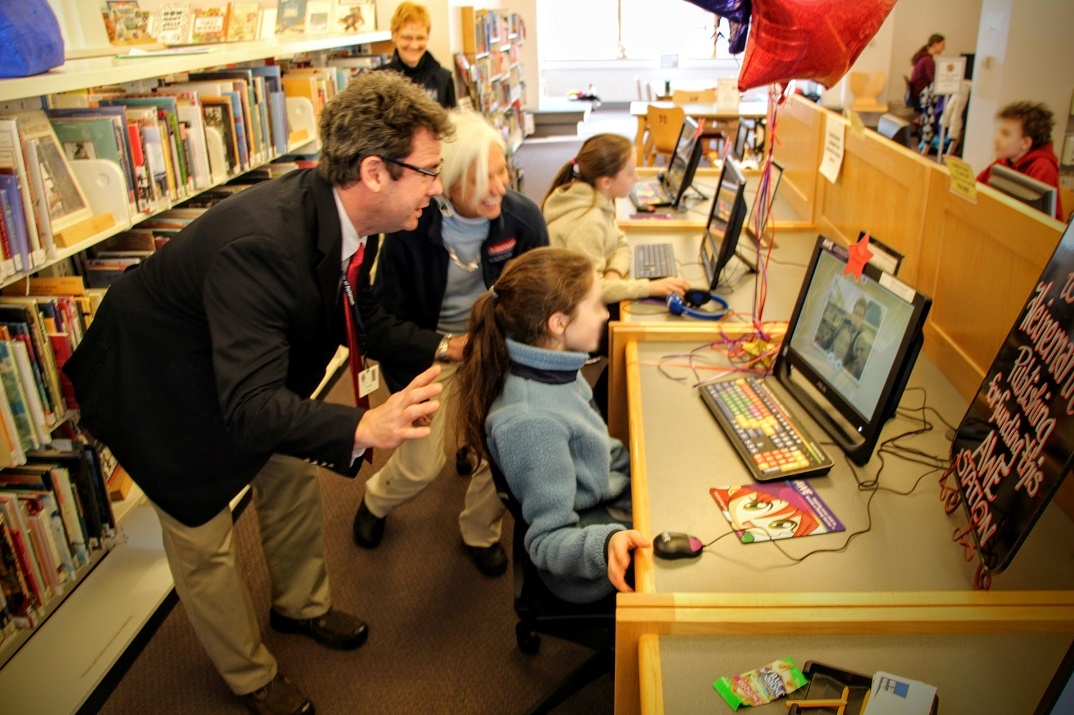 Vicki Boyd was there to accept the balloons and the gratitude from Susan Laun, Supervisor of Children's Services, and Laura Horwood-Benton, the Public Programming & Community Liaison. "Kids use these workstations all the time," said Ms. Laun. "This space gets busy after school so it's great to have more computers for the kids."
An official brass plaque will celebrate Heinemann's contribution to the Portsmouth Public Library's AWE Early Literacy learning center. It will be forged soon.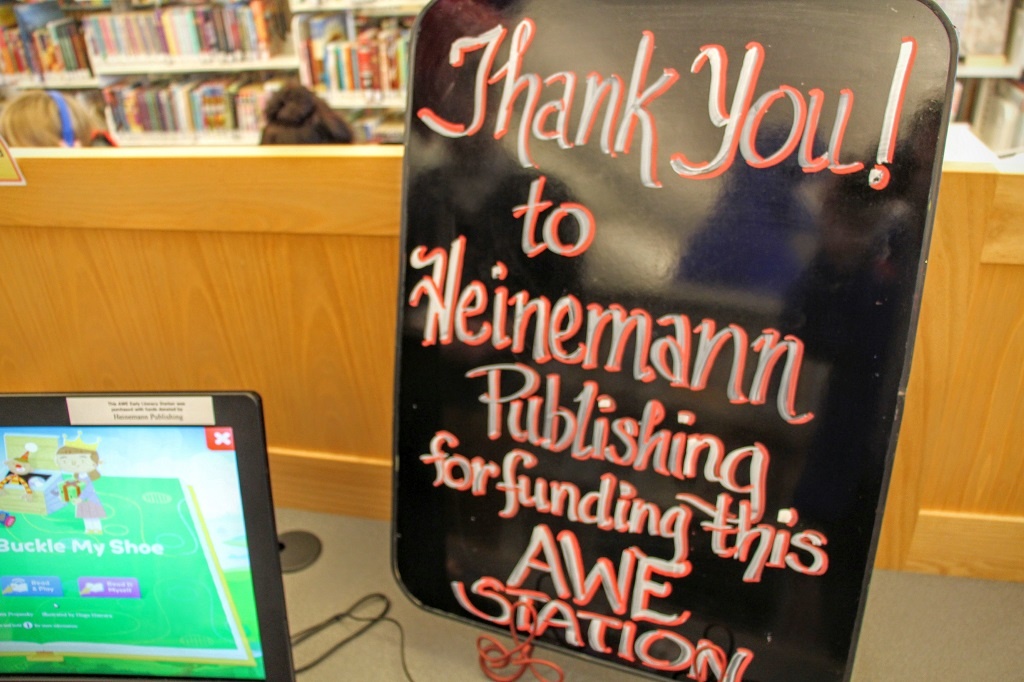 ♦ ♦ ♦ ♦
Visit the Portsmouth Public Library's Official blog here