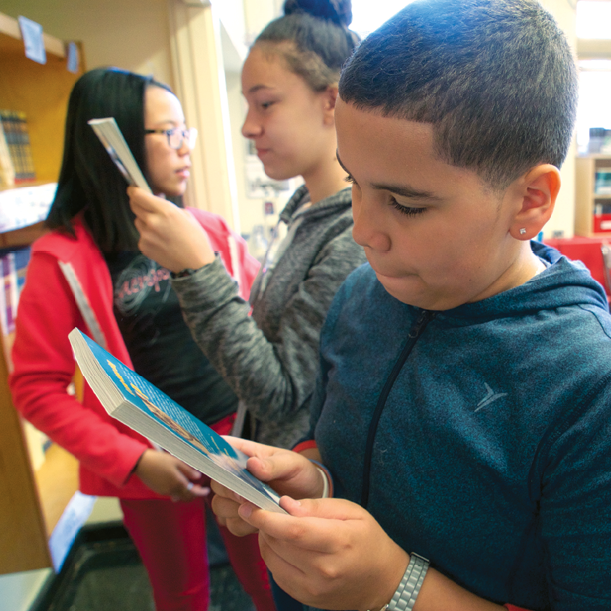 Written by Anna Gratz Cockerille
The heart and soul of reading workshop is independent reading time. This is the time in which students head off with books they can read well to practice skills they've learned. It is also the time in which what is often the best instruction takes place: the targeted, differentiated instruction that occurs during conferences and small group work. There are many different schools of thought on how small group instruction in reading should go. The truth is, there are lots of ways reading small group instruction in reading can be successful. As long as the group of readers has a similar need, and as long as the instruction is targeted and clear, the small group is bound to nudge students just a bit further up the ladder of skill progression. That is, after all, the point of small group instruction. As Lucy Calkins writes in A Guide to the Reading Workshop, "There have been so many books written on how to lead small groups in precisely the right ways that too many teachers approach a little hub of readers, gripped by anxiety over doing the The Right Way. Meanwhile, the whole point is to be personal, to be responsive, and to channel kids to do some work while you observe and coach" (p. 69).
Small groups might take the form of formal guided reading lessons. They might take the form of strategy groups, in which students need not all be reading at the same level or in the same book, provided they all need practice with the strategy. Other small groups might look different from either of these entirely. Teachers might gather a group to do some read aloud and discussion together, or to guide students to assess their own work and set goals using a learning progression.
Whatever the method, what's most important to keep in mind about small groups is that:
There is a clear purpose for gathering that particular group of readers together. All of the readers must be demonstrating a need in a similar area so that the instruction is targeted toward their needs.
The teaching is short and clear, and the bulk of the time is spent with the students reading and the teacher coaching.
Students leave the group with a sense of what to do next.
The teacher continues to convene the group, often on multiple days, as long as the students need help with the skill or strategy.
Groups are flexible. If a student no longer needs what is being taught in a group, they no longer need to be part of the group.
What is key to planning and implementing the most successful small groups possible is developing a flexible, responsive repertoire of small group methods and a good understanding of the content that fuels small group instruction. TCRWP Staff Developers and small group experts Katie Wears and Kristin Smith will be on hand at this week's Twitter chat to help participants do just that. Tune in to share and learn about ways to power up your small group instruction during reading workshop time.
Each Wednesday night at 7:30pm eastern, The Teacher's College Reading and Writing Project hosts a Twitter chat using the hashtag #TCRWP. Join @wearskm & @kristincsmith2 to chat about powerful small group work in reading units of study tomorrow evening.
Not on Twitter? Take Heinemann's free Twitter for Educators course here.
---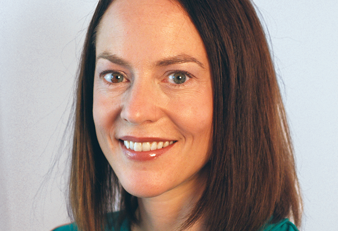 Anna Gratz Cockerille
Coauthor of Bringing History to Life (Grade 4) in the Units of Study for Teaching Writing Series.
Anna was a teacher and a literacy coach in New York City and in Sydney, Australia, and later became a Staff Developer and Writer at TCRWP. She served as an adjunct instructor in the Literacy Specialist Program at Teachers College, and taught at several TCRWP institutes, including the content literacy institute, where she helped participants bring strong literacy instruction into social studies classrooms. Anna also has been a researcher for Lucy Calkins, contributing especially to Pathways to the Common Core: Accelerating Achievement (Heinemann 2012), and Navigating Nonfiction in the Units of Study for Teaching Reading, Grades 3–5 series (Heinemann 2010). Most recently, Anna served as an editor for the Units of Study for Teaching Reading, K–5 series.