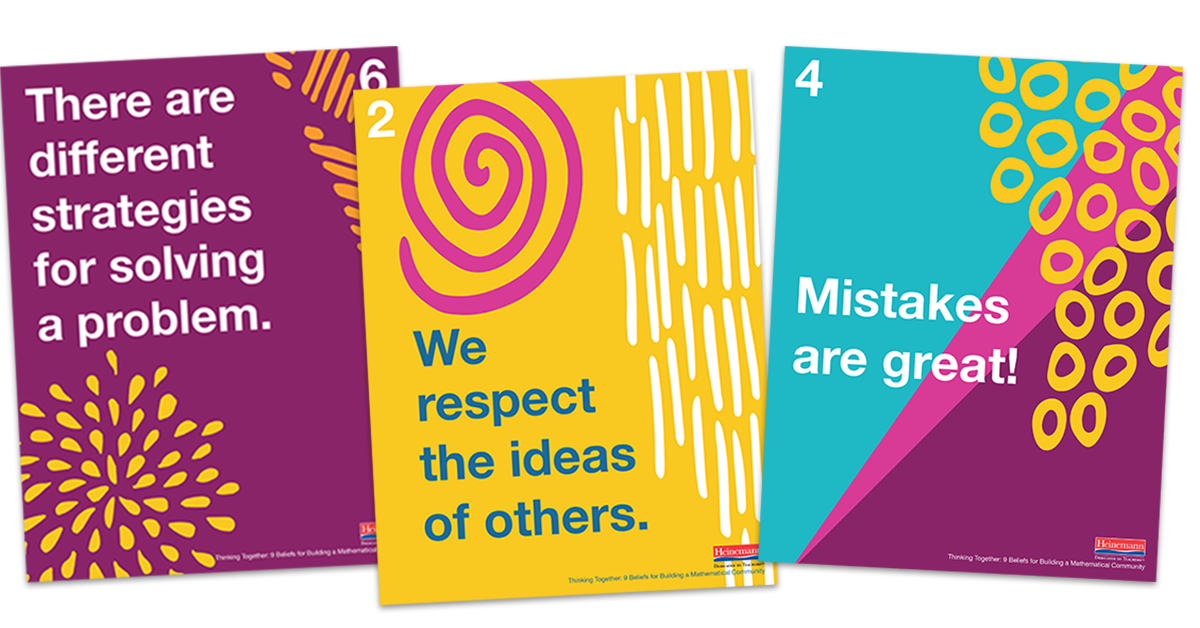 As teachers, we must cultivate the structures and beliefs in a classroom community that lay the foundation for the mathematical growth of our students. We must create a kind, caring, trusting community of learners who feel comfortable tackling the unknown, taking risks, and making mistakes.- Rozlynn Dance and Tessa Kaplan in Thinking Together: 9 Beliefs for Building a Mathematical Community
To help build a community of mathematical growth in every classroom, we've created a set of posters, based on the nine key beliefs outlined in Thinking Together.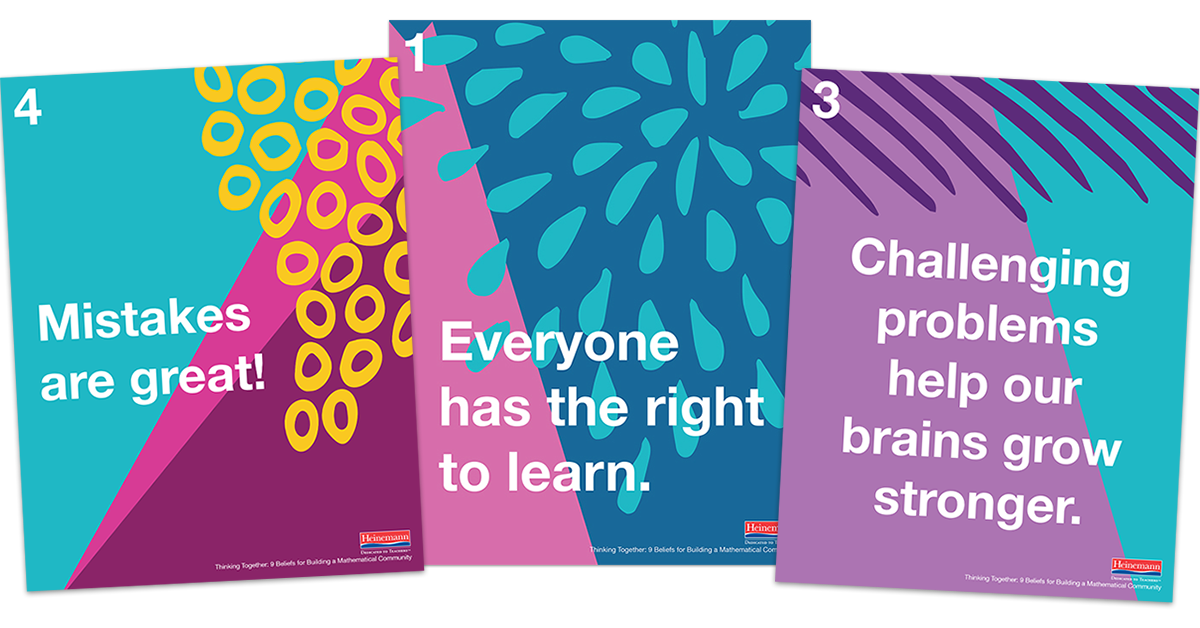 The set of nine posters can be mixed and matched to however best suits your classroom, and is available online for free as a PDF download.
To learn more about Thinking Together, visit heinemann.com
---