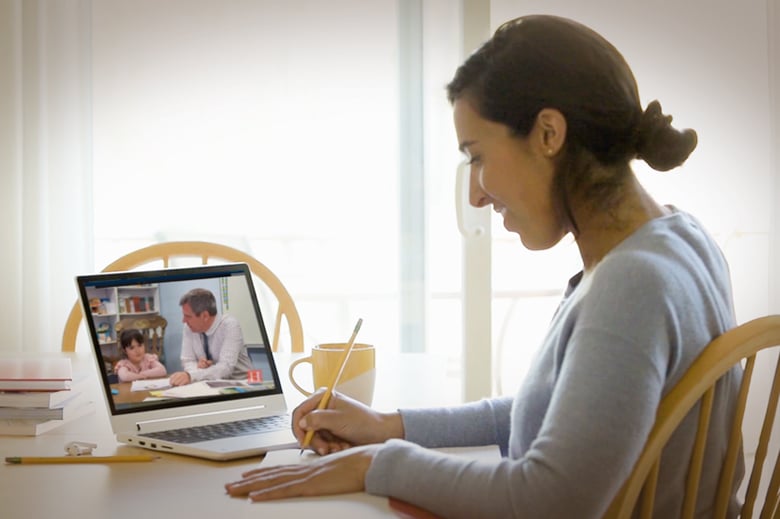 This fall, we will continue to provide high-quality professional development to you on a wide range of topics — virtually!
What does this mean? It means that no matter where you live, you have many more choices than before. It means more options for finding something that fits your goals and schedule. It means that professional development is STILL important to teacher growth and student learning, and will not stop as we enter this strange and difficult year.
Heinemann PD offers webinar series, one-day workshops, multi-day institutes, speakers, seminars, and consulting authors — now all virtual. In this post, we will focus on two options for you this fall: three-part live webinar series and virtual workshops.
Webinar Series
Our 3-part live webinar series have always been virtual and recorded so that you can access them on your schedule if you aren't able to join live. Accessed through Zoom with recordings available to you for 90 days after the final session, each series by our author-presenters offer expertise on topics and practices important to our work with students now, including remote instruction moves.
Each session is 75 minutes long and the three sessions are spaced apart so you have time to synthesize your learning, try something with students, and come back to the next session ready to learn more!
This fall we are thrilled to present:
Virtual One-Day Workshops
We all love the experience of a one-day workshop with colleagues, away from the routine of a regular day, that provides space to truly focus on content, practices, and our craft. While being in-person is not our current reality, our virtual one-day workshops still allow you to immerse yourself in learning for a full day. With many scheduled breaks throughout the day, you can be sure you still get a rich experience with the presenting author.
This fall, we have scheduled workshops in time zones instead of single cities. What this means is, that you can choose the start-end time frame that works for you. If you live on the west coast and are willing to wake up early to catch a workshop by your favorite author scheduled for the east coast, go for it!
All workshops are available to anyone, anywhere. The time zone schedule allows for a wide range of access, regardless of location, and the recording of the workshop is available to you and your fellow participants on our secure platform for 30 days after the event. This fall we welcome:
Penny Kittle and Kelly Gallagher: Everyday Practices that Engage and Empower Readers and Writers, 9/28/20 ET and 10/19/20 PT
Sara Ahmed: Being the Change: Teaching through Identity and Social Comprehension,

11/16/20, ET

and

11/17/20, PT
Carl Anderson: Individualize Writing Instruction by Conferring with Students...Whatever the Setting!

10/29/20, PT

and

12/03/20, ET
Kathy Collins and Matt Glover: I Am Reading: Nurture Young Children as They Make Meaning and Joyfully Engage with Any Book,

11/18/20, ET
Harvey "Smokey" Daniels: Cultivating Curious Learners: Engaging Kids Through Student-Directed Inquiry

12/8/20, PT
Kelly Gallagher and Penny Kittle: Everyday Practices that Engage and Empower Readers and Writers

9/28/20, ET

and

10/19/20, PT
Matt Glover: Genre Choice: Increasing Engagement in Writing

10/28/20, ET
Penny Kittle and Linda Rief: Read, Write, Teach: Ignite Curiosity and Instill Confidence in Readers and Writers

10/9/20, PT

and

12/2/20, ET
Sue O'Connell: Math in Practice: Everyday Strategies for Building Confident and Capable Learners

10/27/20, ET

and

12/10/20, PT
Jennifer Serravallo:

Reading and Writing Strategies for the Online and In-person Classroom

10/22/20, PT

and

11/20/10, ET

Bringing Strategies to Life: Conferring and Small Group Instruction in Reading and Writing

12/9/20, ET
The Fountas and Pinnell Literacy Continuum, Expanded Edition: A Tool for Assessment, Planning, and Teaching.

11/4/20, CT,

11/17/20, ET,

12/2/20, PT,

12/10/20, AKT (registration links coming soon!)
Shana Frazin and Katy Wischow, Unlocking the Power of Classroom Talk – In-Person and Online

10/21/20, ET

and

11/4/20, PT
Towanda Harris, Amplifying Student Voices: Meeting the Social, Emotional, and Academic Needs of All Students

12/10/20, ET
Ellin Oliver Keene: Student Engagement: Practical Tactics for Learning at School and at Home

11/10/20, PT
Kate Roberts and Maggie Roberts, (registration links and title coming soon!) 10/19/20, PT and 11/11/20, ET
Questions? Email us at onlinepd@heinemann.com or workshops@heinemann.com. You can also send us a message on Facebook or Twitter @HeinemannPD.