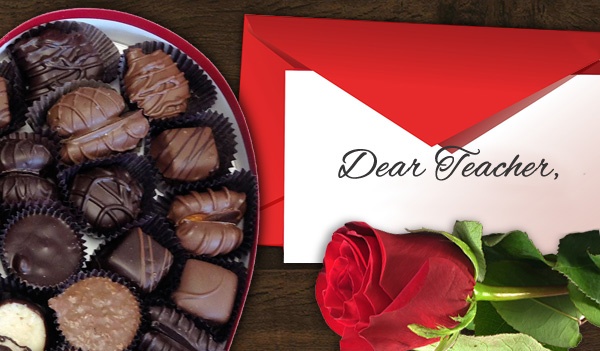 During February, we're featuring articles from our Online PLC to support new teachers (#NTchat on Twitter). However, we know teachers of all experience levels can use some rejuvenation at this time of year, so let's join together in this community of strength and support!
Love Letters: Six Essential Actions That Support Growth by Julie Wright

"We are always in search of making meaning and ultimately finding wholeness. What happens along the way—creating a clear vision, embracing newness, seeking coherence—is what matters."
In a beautiful open letter to teachers and students, Julie Wright shares the unsettling question that has likely permeated most educators' minds: How long will I be able to last when I feel as if education is suffocating me?
Sometimes finding your balance is difficult when there are so many moving parts. Julie believes that when we "identify and hold on to the most authentic, transferrable practices, we make the complicated less complicated."
Allow yourself the time to settle in and read this "Love Letter" carefully. Intentionally quieting your mind enough to truly make meaning and connections in your own life is something we do not permit ourselves to do as often as we should.
After you read, and perhaps re-read, consider these questions. Share your thoughts with our Online PLC:
Which action is calling you: Community? Inquiry? Design? Mentors? Sharing?
How can education communities on social media support this action?
Make a list of what you need and begin this dance with your students.
♦ ♦ ♦ ♦
Julie Wright is a teacher and instructional coach with over 20 years of experience in education. She has taught kindergarten, third and fourth grades, and led district-wide professional development in literacy and social studies. A teacher of graduate courses in curriculum, instruction, and assessment, Julie is currently the ELA Academic Director at Harlem Village Academies and a founding member of the Progressive Education Institute in New York City.
♦ ♦ ♦ ♦
Wondering where to connect online? Start by signing up below for Heinemann's Online PLC! Each week, we'll share content from the Heinemann Digital Library as food for thought and discussion. Our conversations can occur in comments here on the blog, on Twitter using #OnlinePLC or in our Facebook Group. Looking forward to sharing content, conversation and camaraderie!
♦ ♦ ♦ ♦