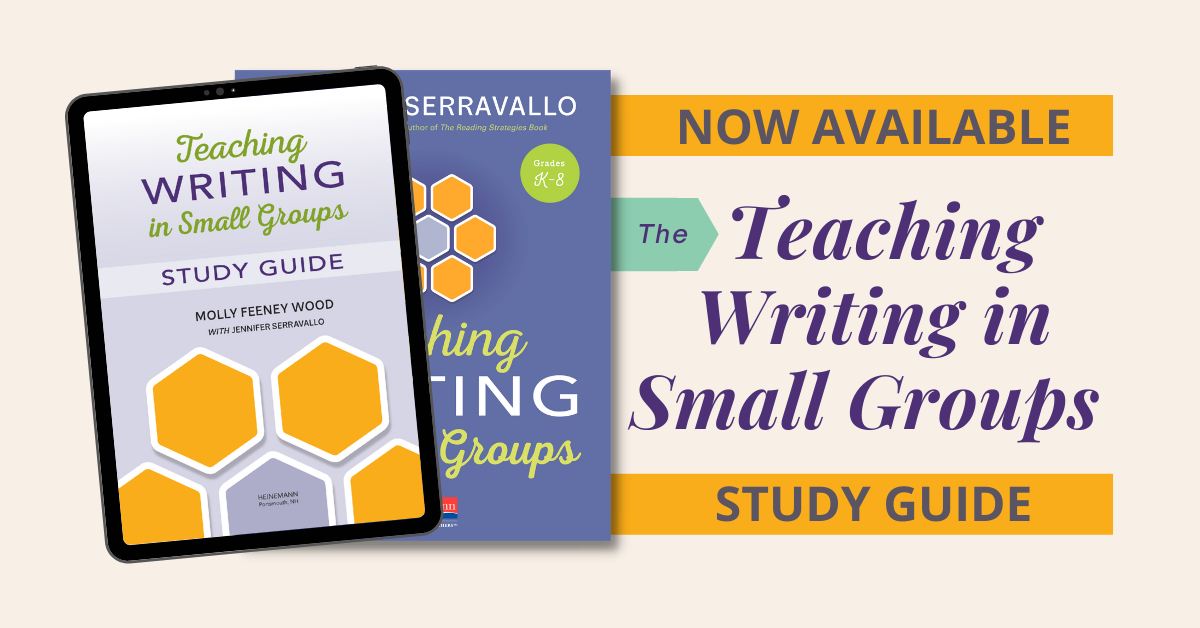 As teachers, our goal is always to get students engaged in the work. And the best way to do that usually involves a combination of lots of practice and the chance to get feedback from peers and teachers. The same is true for us as learners—we will fully process the abundance of information in Teaching Writing in Small Groups when we try the conferences and the small groups for ourselves, study and discuss the mentor clips together, and reflect on our own practices with peers.
The Teaching Writing in Small Groups Study Guide allows K-8 teachers the opportunity to read, pause, try, and reflect, so that students get the best instruction.


Want more Jennifer Serravallo content?
Watch the Teaching Writing in Small Groups Book Talk videos here.

Listen to our recent podcast conversation with Jennifer here.