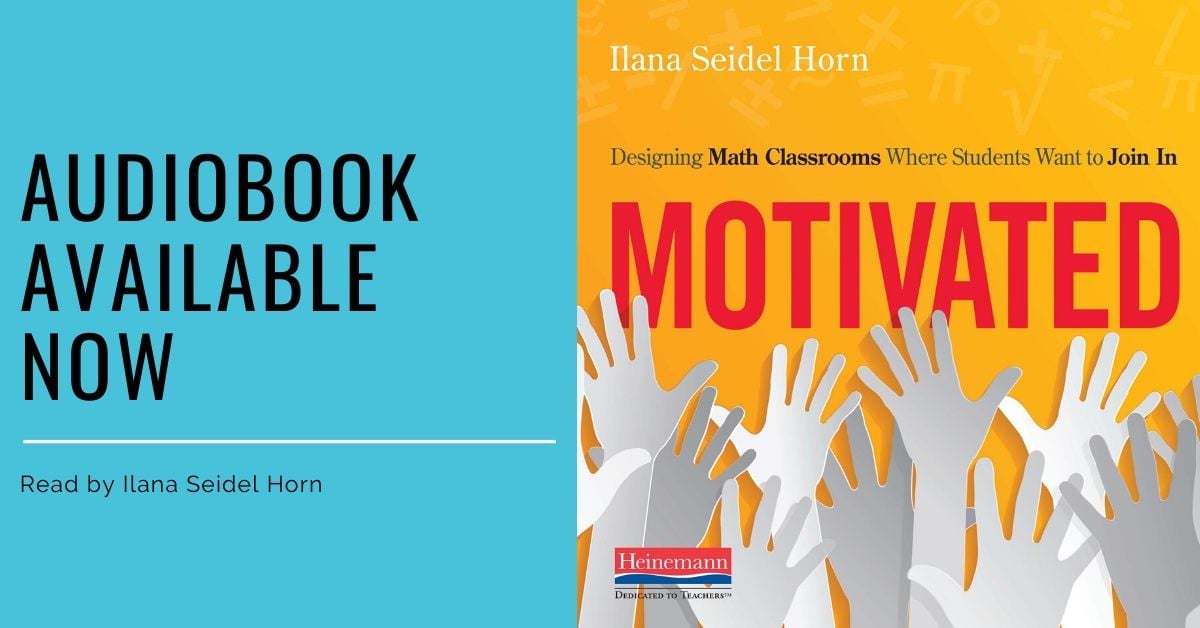 Heinemann is pleased to announce the latest addition to our growing line of audiobooks, Motivated: Designing Math Classrooms Where Students Want to Join In by Ilana Seidel Horn.
Motivated, narrated by Ilana Seidel Horn, is a guidebook for teachers unsatisfied with questions met by silence. By examining what works in other classrooms and following the example of been-there teachers, you'll start changing slumped shoulders and blank stares into energetic, engaged learners.
Listen to a preview of the audiobook below:
---
---
As Heinemann continues to grow in the audiobook world, more audiobook retailers (including libraries) will be added in the coming weeks. Stay tuned for more audiobook options from Heinemann, coming later this year!
…
Check out our audiobook page! Have a suggestion? Let us know at: audiobooks@heinemann.com