---
In order to better determine how people really feel about math homework, Math in Practice lead author Sue O'Connell hosted an #elemmathchat Twitter chat in order to open up the discussion on math homework. In this Twitter Chat, O'Connell encouraged educators from across the country to let their memories associated with math homework be heard, fond or otherwise. Below, you can follow along with the conversation.
♦ ♦ ♦

---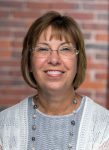 Susan O'Connell has decades of experience supporting teachers in making sense of mathematics and effectively shifting how they teach. As a former elementary teacher, reading specialist, and math coach, Sue knows what it's like in the classroom and her background is evident throughout her work as she unpacks best practices in a clear, practical, and upbeat way.
She is the lead author of Math in Practice, a new grade-by-grade K-5 professional learning resource. She is also coauthor of the bestselling Putting the Practices Into Action, Mastering the Basic Math Facts in Addition and Subtraction, and Mastering the Basic Math Facts in Multiplication and Division. She served as editor of Heinemann's popular Math Process Standards series and also wrote the bestselling Now I Get It.
Sue is a nationally known speaker and education consultant who directs Quality Teacher Development, an organization committed to providing outstanding math professional development for schools and districts across the country.