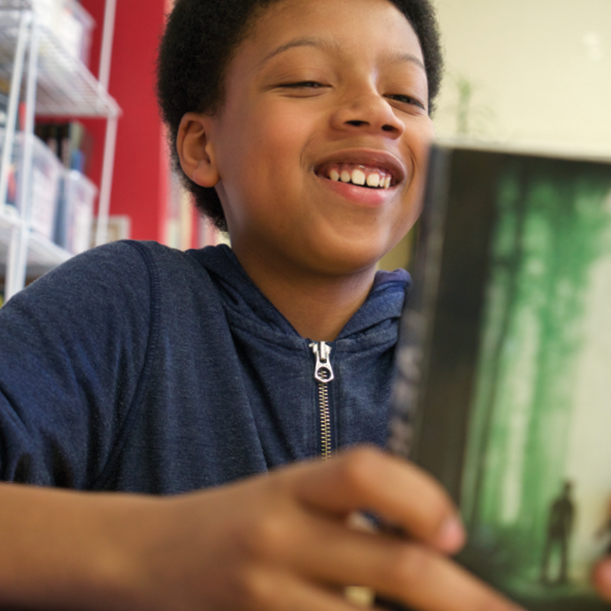 Scroll down for the full chat transcript
Written by Anna Gratz Cockerille
Provisioning a classroom library optimally for a group of students is work that is never completely finished. A great classroom library is dynamic. It must constantly evolve to keep up with students' needs, interests, and progress as readers.
If you teach reading workshop, you know that a gigantic part of your job is to ensure that your classroom library is:
Well-organized. It's crucial that students can quickly and easily find the kinds of books that they can read well. Whether you use Fountas and Pinnell Guided Reading levels or some other system, you know that your students cannot waste valuable time searching through books that are too easy or too hard. Clear labels, easy-to-access bins, and a transparent leveling system are the foundation of a great classroom library.
Matched to the reading unit. Certainly, when students are in a fiction reading unit, the books that are front and center in the classroom library should be fiction books, and the same goes for nonfiction. Great classroom libraries take this principle a step farther. Nonfiction books might be organized by topics of interest. In a series unit, there might be prominently displayed bins for different series books. In a mystery unit, bins for different kinds of mysteries might appear.
Representative of students in your classroom. Students need to be able to see themselves in the books they read. They need books with characters with similar background, gender, race, and experience. They need nonfiction books about topics they care about.
The responsibility of the students, too. Students can help to organize the classroom library in ways that help connect books with other readers. There may be bins that students label, such as: "If you like Star Wars, you'll love these books,"or, "Calling all Judy Blume readers."
Welcoming. Display matters. There is so much to be said for choosing attractive baskets and setting them up so that students can peruse them easily. Straightening up the classroom library at the end of each day is so important to ensure that no bins are overstuffed, and bins contain the books they are meant to contain.
Of course, none of these qualities of a classroom library are more important than the books themselves. Enter the hotly anticipated, much-requested TCRWP Classroom Libraries. For the first time ever, Lucy Calkins and her colleagues at The Reading and Writing Project have released classroom libraries for each grade level grades K-8. These libraries each contain 400-700 books, and are carefully curated to meet the needs of a range of readers with a range of interests. Each classroom library comes in an at-grade-level and a below-benchmark version.
From the Classroom Libraries Overview:
"Each of the TCRWP Classroom Libraries is a miniature version of a great bookstore—if you can imagine a bookstore run by the country's greatest readers and the country's greatest teachers. The libraries contain books for kids who like action and adventure, books for kids who like sports, books for kids who like to travel to other times and worlds. There are books for kids who want to learn about history and space and machines, and books for kids who need to see themselves in stories. And every collection has been carefully and thoughtfully designed to lure kids into reading, and to move them up levels of complexity."
Before embarking on this project, we thought we knew mostly all there was to know about classroom libraries. We should have known better. Through our work with teachers, a range of literacy experts, and each other, we garnered some important new insights about ways to optimize classroom libraries for teachers and for students. Join this week's Twitter chat, hosted by staff developers Katie Wears and Shana Frazin, to share your ideas about classroom libraries and to find out more about ours.
Each Wednesday night at 7:30pm eastern, The Teacher's College Reading and Writing Project hosts a Twitter chat using the hashtag #TCRWP. Join @wearskm & @sfrazintcrwpto chat about classroom libraries tomorrow evening.
Not on Twitter? Take Heinemann's free Twitter for Educators course here.
---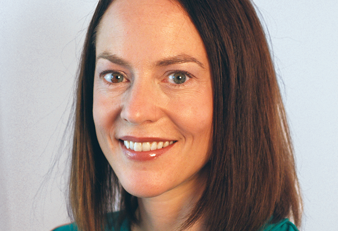 Anna Gratz Cockerille
Coauthor of Bringing History to Life (Grade 4) in the Units of Study for Teaching Writing Series.
Anna was a teacher and a literacy coach in New York City and in Sydney, Australia, and later became a Staff Developer and Writer at TCRWP. She served as an adjunct instructor in the Literacy Specialist Program at Teachers College, and taught at several TCRWP institutes, including the content literacy institute, where she helped participants bring strong literacy instruction into social studies classrooms. Anna also has been a researcher for Lucy Calkins, contributing especially to Pathways to the Common Core: Accelerating Achievement (Heinemann 2012), and Navigating Nonfiction in the Units of Study for Teaching Reading, Grades 3–5 series (Heinemann 2010). Most recently, Anna served as an editor for the Units of Study for Teaching Reading, K–5 series.