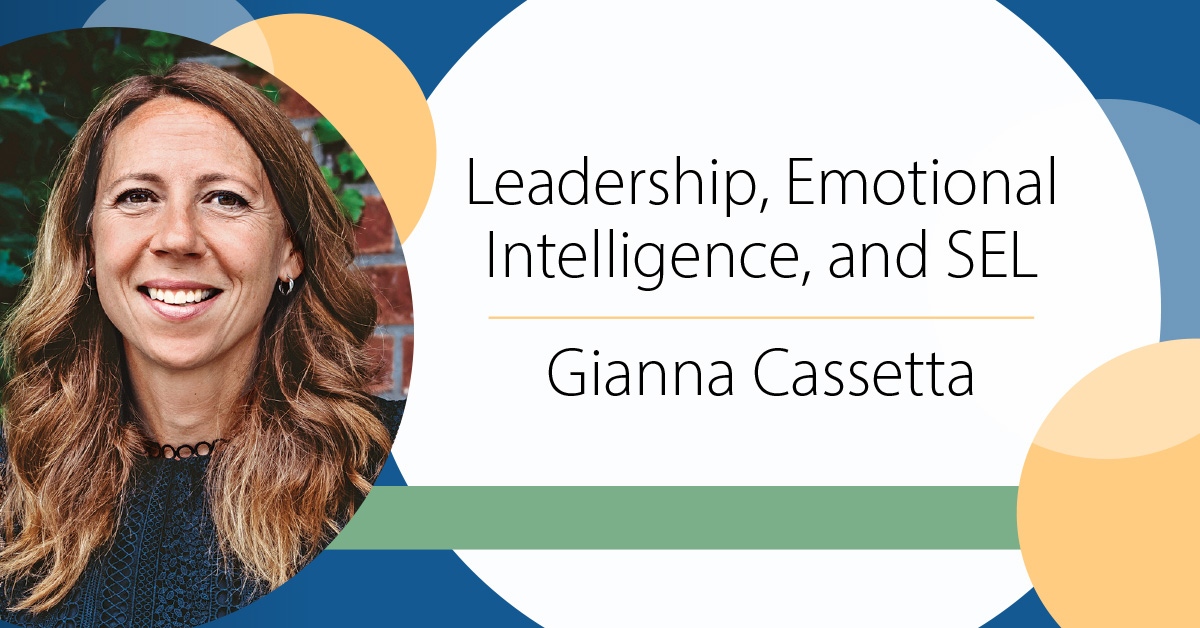 In education, acronyms and buzzwords frequently float through conversations, practices, policies, and professional development. Attending professional development and learning the research behind these terms is important so that we don't build an inaccurate version of what they mean for your role in education and the impact they have on leaders and learning communities.
Gianna Cassetta has been a teacher, coach, school leader, district level leader, and independent consultant. She is a Goleman EI Certified Emotional Intelligence Coach and is dedicated to helping school leaders and educators understand the links between emotional intelligence, social-emotional learning, and education. Also the coauthor of three Heinemann books, Gianna has spent her career expanding her expertise and sharing her learning with the education world.
We have TWO upcoming professional development opportunities for leaders and educators with Gianna this year!
Leading with Emotional Intelligence: The Foundation for SEL Success
A Virtual Mini-Workshop on Tuesday, June 8, 2021 from 10:30-12:00 ET.
For school leaders who are implementing Social Emotional Learning (SEL) initiatives, investing in your own learning and development first is a key to success. The findings from SEL field research support the importance of adult learning, and that the development of leadership skills plays an essential role. In this mini-workshop, participants will have a chance to explore emotional intelligence competencies such as self-awareness, self-management, social awareness, and relationship management, so that they can create a workplace or personal culture of purpose and engagement.
Social and Emotional Learning Matters: Establishing School Communities Where Adults and Students Thrive
A 3-part webinar series on 10/12,10/19, and 10/26/2021
With a clear eye on the realities of teaching, this series lays out specific strategies—from practices that help us become more self-aware to classroom routines and rituals—that help us intentionally foster belonging, competence, and autonomy in every student, allowing us to see their strengths and cultivate their roles as vital parts of equitable classroom communities. Linking together neuroscience, social emotional learning, and an equity lens, this webinar series will leave participants with a better understanding of self and student behavior and how to maintain communities where adults and students thrive.