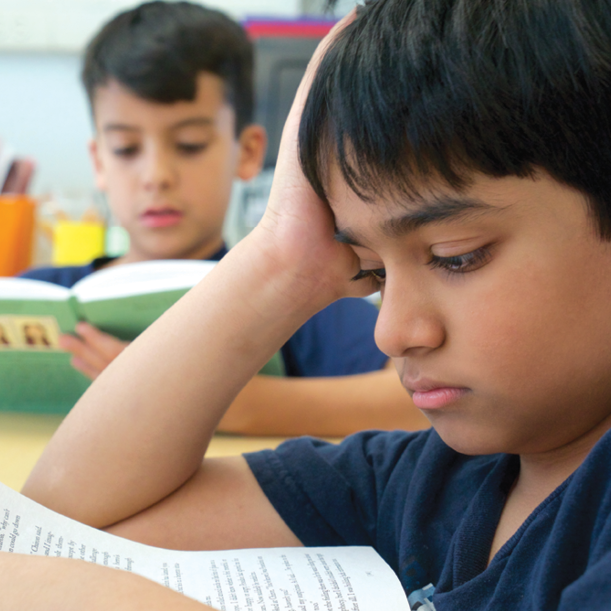 Written by By Anna Gratz Cockerille
If you are new to teaching reading workshop, welcome! You are in for a wonderful experience, where you will watch your students flourish as readers as they read books of their choosing, at optimal reading levels, for long stretches of time, while receiving targeted instruction on specific skills. If you are a reading workshop veteran, you know there is always room to hone your craft, and each new school year brings an opportunity to launch your best reading workshop yet, as you bring the experiences of past years to bear on your teaching.
No matter how long you have been teaching reading workshop, there is much to consider at the start of a school year. Classroom set up, resources, and scheduling have a huge impact on the success of your reading workshop. Here are a few areas of consideration to ensure that your reading workshops go as well as possible this year.
Teacher resources and professional development. A great reading workshop curriculum is key, and none is as powerful as Lucy Calkins's Units of Study for Teaching Reading: a Workshop Curriculum, K-5. This series is chock-full of tips, advice, and suggestions collected from scores of reading experts, staff developers, and teachers. It provides detailed, daily plans for whole-class and individualized instruction, as well as practical information on the structures, tools, and management strategies that ensure reading workshop goes its best.
Classroom arrangement. Workshop classrooms are recognizable instantly from their set-up. A generous, inviting meeting area is a must. This is a place where children gather for minilessons and whole-class share sessions, where they come together as a community to learn. The meeting area should be comfortable and accommodating to all children in the classroom. Additionally, in most reading workshop classrooms, desks or tables are clustered. Children work at their spots individually but also side-by-side with classmates for times they need some quick peer support in the midst of independent work.
Classroom library. Setting up a classroom library that meets and reflects the needs of the readers in the room is a must. The Reading and Writing Project's curated classroom libraries are a wonderful resource. Teachers can further customize their classroom libraries by making sure the library meets the unique needs of all students in the class. For example, libraries should have enough books for readers at the low and high ends of the range of levels and books to support English Language Learners, such as books in each ELL's native language.
Predictable, transparent schedule. Teachers and students will get the most out of reading workshop when the flow of each day is clear and predictable. It helps to post an age-appropriate chart listing the parts of reading workshop and the expectations for students during each part. For example, a chart might begin: Minilesson—Children gather in the meeting area. Independent work—Children head off to work spots. And so on. In addition, assigned spots and partnerships on the carpet and at work areas preclude negotiations over where to sit that can eat up precious class time.
Conferring and Small Group Work. From the very start, teachers should set the expectation that they will be conferring with students during independent work time, and these meetings are sacred. Students not working with a teacher at any given moment should know two things: First, they are not to interrupt another student's conference except in the case of an emergency, and second, if they need help, they can seek it out before asking a teacher. They might consult a chart or ask a partner. If only a teacher will do, they have ways of alerting the teacher they need help without interrupting a conference, such as writing their name on a help list for the teacher to respond to later.
Each Wednesday night at 7:30pm eastern, The Teacher's College Reading and Writing Project hosts a Twitter chat using the hashtag #TCRWP. Join @mcmounteer to chat about launching a strong reading workshop tomorrow evening.

♦ ♦ ♦ ♦

Not on Twitter? Take Heinemann's free Twitter for Educators course here.

---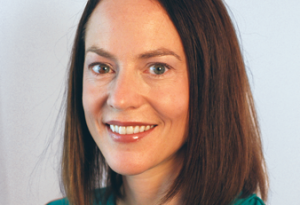 Anna Gratz Cockerille, Coauthor of Bringing History to Life (Grade 4) in the Units of Study for Teaching Writing Series.
Anna was a teacher and a literacy coach in New York City and in Sydney, Australia, and later became a Staff Developer and Writer at TCRWP. She served as an adjunct instructor in the Literacy Specialist Program at Teachers College, and taught at several TCRWP institutes, including the Content Literacy Institute, where she helped participants bring strong literacy instruction into social studies classrooms. Anna also has been a researcher for Lucy Calkins, contributing especially to Pathways to the Common Core: Accelerating Achievement (Heinemann 2012), and Navigating Nonfiction in the Units of Study for Teaching Reading, Grades 3–5 series (Heinemann 2010). Most recently, Anna served as an editor for the Units of Study for Teaching Reading, K–5 series.