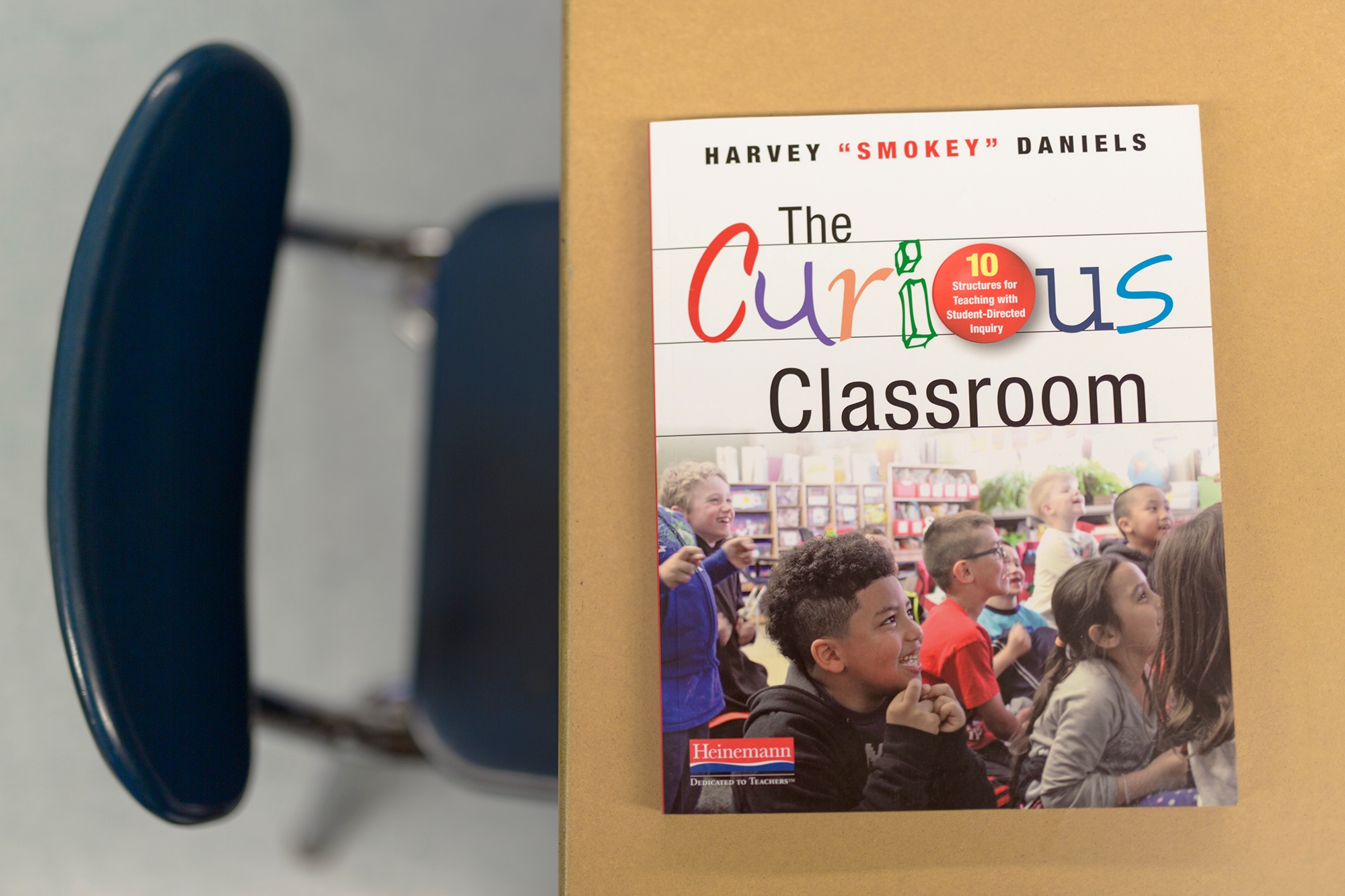 Inquiry means kids investigating and exploring, instead of just sitting and listening. It means an active, lively space where children make choices and take responsibility for their learning. It means classrooms where teachers flow between their role as an expert and their job as lead learner and facilitator of research. Inquiry means children partner up to gather information, build knowledge, and then teach the world, together. Inquiry is an exciting and energizing way to engage kids' hearts and minds— and to cover content and meet standards. It holds important rewards for our students and delight for the adults working with them. But inquiry also requires some courage and some adjustments from us.
The two biggest questions we hear from teachers are:
How do you find the time to try out kid-driven inquiries? I have my hands full trying to cover the official curriculum.
What are some quick and safe structures for getting started? I want to start small, dip my toe in the water, see how it works, and make sure my kids can handle it.
In the video below, Harvey "Smokey" Daniels speaks about some of the ways to incorporate curiosity into the classroom:
…
This blog has been adapted from The Curious Classroom. You can learn more at Heinemann.com
---
Follow us on Instagram @heinemannpub to stay up to date on the latest books, your favorite authors, and upcoming events!
---
Harvey "Smokey" Daniels has been a city and suburban classroom teacher and a college professor, and now works as a national consultant and author on literacy education. In language arts, Smokey is known for his pioneering work on student book clubs, as recounted in Minilessons for Literature Circles.
Smokey works with elementary and secondary teachers throughout the United States, Canada, and Europe, offering demonstration lessons, workshops, and consulting, with a special focus on creating, sustaining, and renewing student-centered inquiries and discussions of all kinds. Smokey shows colleagues how to simultaneously build students' reading strategies, enhance their collaboration skills, and get them citizen-ready for an era of challenge and change.
Connect with Smokey @smokeylit.