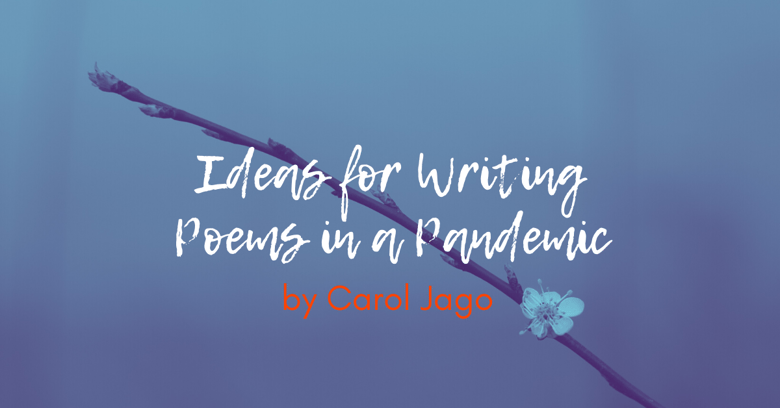 by Carol Jago

So many things that we have always taken for granted are suddenly in question.
Who could have imagined that school would be canceled?
How is it conceivable that we are all working from home?
What will tomorrow bring?
Much of what we have grown used to doing is different today.
Below is a lesson that invites students to reflect upon the changes they are experiencing. Ask your students to make two lists — one with all the things they used to do in school, on the playing fields, with friends; another with the things they do now instead. Suggest that each list include at least ten things.

Then have students read Quincy Troupe's poem "Flying Kites." In this two-stanza poem [included in the PDF below] Troupe compares flying kites as a child with flying words as an adult, contrasting what he used to do with what he does today.
Click to download the lesson: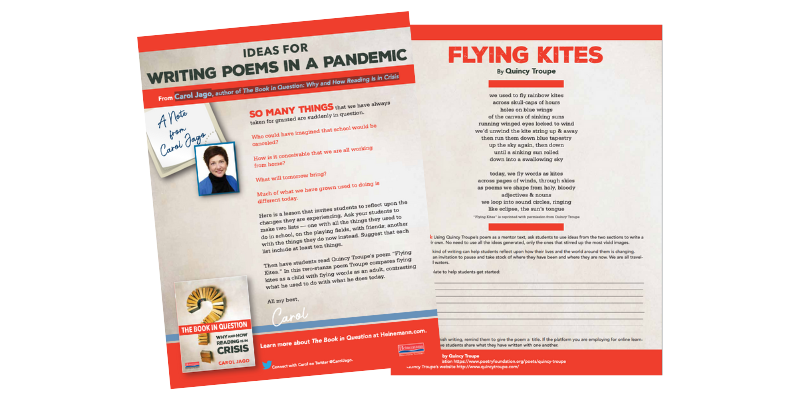 Carol Jago is the author of The Book in Question: Why and How Reading Is in Crisis. For more teacher resources and professional learning opportunities visit our Teaching Resources webpage.
---

Follow us on Instagram @heinemannpub to stay up to date on the latest books, your favorite authors, and upcoming events!
---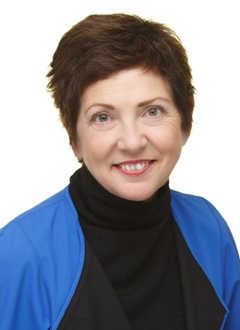 Carol Jago has taught English in middle and high school for 32 years and is associate director of the California Reading and Literature Project at UCLA. She served as president of NCTE and editor of California English.
Carol has published many books with Heinemann including With Rigor for All: Meeting Standards for Reading Literature; Papers, Papers, Papers; Classics in the Classroom; and Cohesive Writing: Why Concept Is Not Enough.
In 2015 Carol was awarded the International Literacy Association's Adolescent Literacy Thought Leader Award and in 2016 the CEL Exemplary Leadership Award. She has been named by the U.S. Department of Education to serve on the National Assessment Governing Board overseeing the NAEP assessments.
Follow Carol on Twitter @CarolJago.