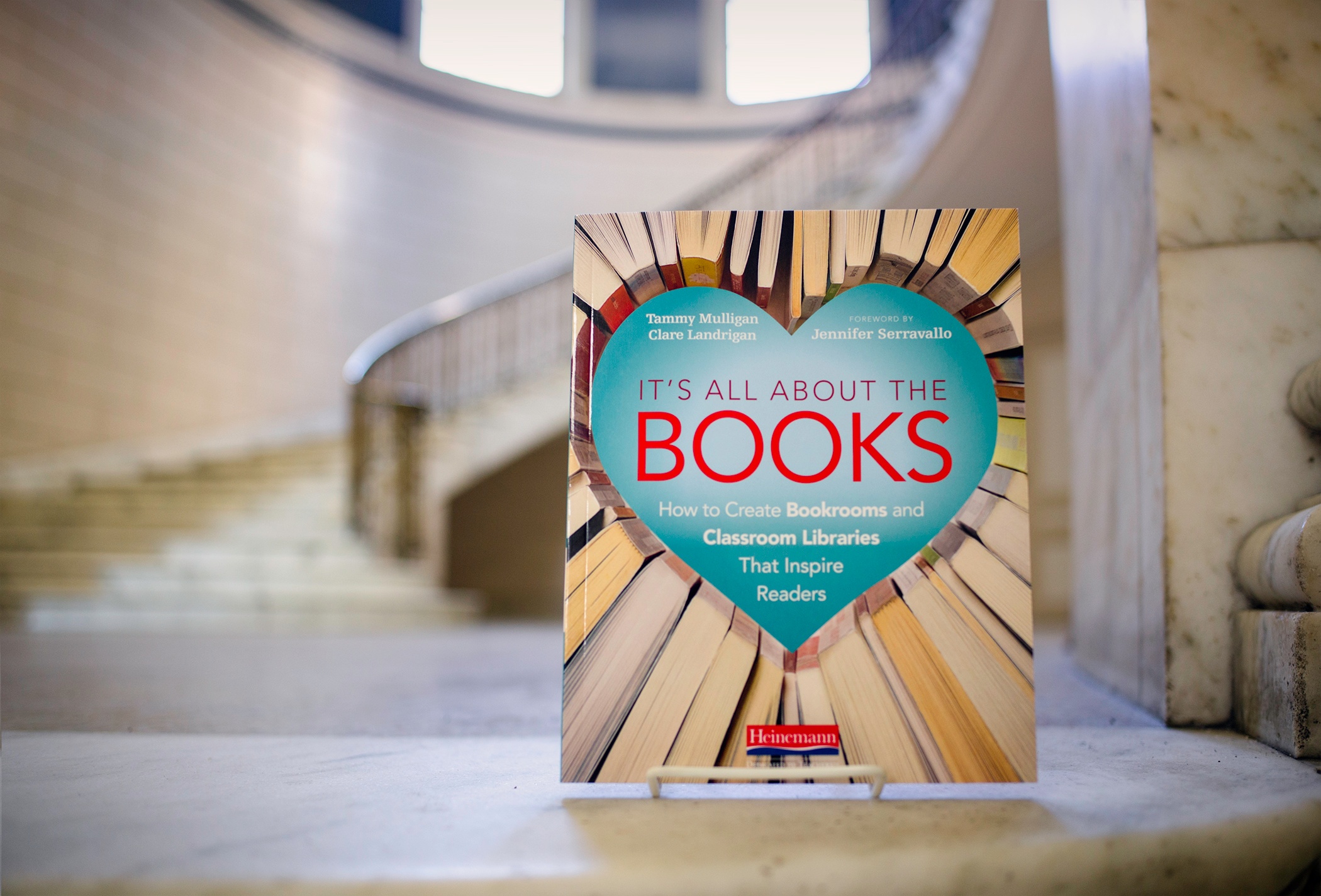 Here in New England, August is a month of sun-filled days, gardens overflowing with zucchini, late day thunderstorms, and night skies filled with fireflies. For teachers, August is also a month of beginnings. As you make plans for a new year with your students, you might be thinking about your classroom library. How can you make it easier to get what you need when you need it? How can you make your library more engaging for your students? How can you get your students involved in the process of organizing the books in the fall? What should you consider as you think about giving your classroom library a reboot?
We wish we could fly around the country and help every teacher redesign and reorganize their classroom library, but we realize that is not an achievable goal. If we were with you right now here is what we would do to get you started:
Begin by reflecting on last year. It helps to identify what is working well now in your classroom library and what aspects might need to be changed. List the strengths and weaknesses of your library and reflect on a few things that might be big impact changes.
We like to think of the classroom library as the home of a class' reading community. It is where readers trade books and offer suggestions. When you think about your classroom library it is important to take location into account. This is where we go old-school and get some paper and markers. Draw your classroom and reimagine the design. Your library should be a central presence, but you also want this space to have a cozy, enclosed feeling. Traffic flow will impact the design for sure. We love having enough room in the library to work with small groups of students. At the same time, we don't want these conversations to disrupt the attention of students who are reading independently. There is never one right way, but we find if we draw it out on paper a few different ways a solution typically emerges.
The library should support your instructional model. Where are the books you read aloud to the students housed? Can the students access them to reread and study? Where are the small group and partner reading options housed? Is there a section for content area studies? Does your library reflect the instructional journey of your year? Is there space in your library for your students to add books they love? Do you have a plan to rotate and refresh your inventory? As you reflect on the design you created think about sections to support you in all the different types of lessons you teach.
You need books to support your curriculum and your students also need to know where to find these books. Are there particular authors, topics, themes or genres you plan to study? Have you thought about books to bridge between your units of study? How can you make connections across the year with books? Can you integrate reading with content area studies? This is where you might start making a list to determine what you have and what you need.
We don't recommend you put everything out in the library right away. Readers love new books so when you rotate and refresh your inventory you keep your readers engaged. It's nice to have the library grow and change with your students throughout the year. When planned, the library can tell the story of your instructional journey together. Students can continue to explore the texts you studied together if we organize our books so they can access them. Similarly, when we add new baskets of books, our readers know we are about to embark on a new journey together.
Get to know your readers! We asked them to tell us the books, authors, series, and topics they loved. Alternatively, you could confer with students or have students interview each other in the first weeks of school to learn about the books and authors they love. You can then work with your school and public librarian to find some of these beloved titles. When we start the year by having some of these books, or similar ones, front and center our students immediately see themselves as part of our reading community. There is nothing more powerful than telling a student I thought of you and then showing them a basket of books.
As you are planning your first few weeks of school, think about how you will launch or create your classroom library with your students. This space should include the voices and preferences of our students. If they help create it, they will feel ownership over it all year long. The more invested they are the more they will read. How can we use setting up the library to engage our readers? How can we use this launch as formative data? How can we model the habits and dispositions of a reader through designing our library with our students? What can they learn about genre, structure and craft by helping organize the books and label the baskets? Since the students will be the ones using it, it is important they are a part of creating it.
Your wish list will certainly grow throughout this process. Let the literacy leaders in your building know the titles you would like to have in your classroom library. If possible, use your classroom or grade level budget to purchase some of these titles. You may also need to think about creative ways to get these books into your classroom such as yard sales, parents, book order points, grants, Donors Choose etc.
What books do you plan to book talk during the first weeks of school? The read-alouds you choose and the classroom library baskets you create will lead your readers in a certain direction – make sure you are listening to them as you lead them to discover new authors, structures and genres!
The books we read aloud tell the journey of our school year together. Whether you decide to display the front covers of the books you read aloud or keep baskets of these books in the classroom library organized by month, documenting your read alouds helps students make connections and build on conversations. Readers love reflecting on the books you read, and a visual reminder helps to keep your communal reading experiences front and center in the classroom.
Every student deserves the opportunity to become a lifelong reader. Something truly magical happens in classrooms when our books are organized to support the mission, curriculum, and standards, and when our students are given voice and choice in their reading lives. Hopefully you will now have enough planned, designed, and prepped to hit the ground running those first weeks of school.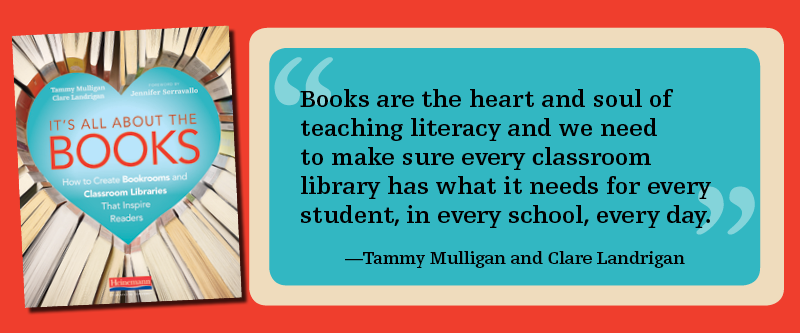 ---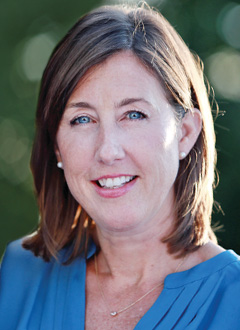 Clare Landrigan is a staff developer who is still a teacher at heart. She began her work as an educator over twenty years ago, teaching in an integrated first- and second-grade classroom at the Eliot Pearson Children's School in Medford, MA. She now leads a private staff development business and spends her days partnering with school systems to help them implement best practices in the field of literacy. Clare is the coauthor of the book, It's All About the Books: How to Create Bookrooms and Classroom Libraries That Inspire Readers. You can find Clare online at Twitter, and at her website, where she blogs about books and the art of teaching.
Tammy Mulligan began her work with Clare Landrigan over twenty years ago co-teaching in an integrated first and second-grade classroom at the Eliot Pearson Children's School in Medford, MA. They believe that effective professional development includes side by side teaching; analysis of student work; mutual trust; respect; and a good dose of laughter. You can find Tammy online on twitter.