Memorial Day marks the beginning of the end of the school year in most US schools. The days after this holiday are a time for celebration and for reflection. Helping students to reflect on all they've accomplished in a way that celebrates the leaps they've made and highlights what they'd still like to tackle will set them up for the strongest finish to the school year. Many of the tools that workshop students use all year to help them get stronger as readers and writers double as powerful tools for reflection at the end of the year.
Classroom charts are the written representation of the most important takeaways from the year. They list the skills and strategies we hope students have attempted, practiced, and assimilated on their way to becoming better readers and writers. To help students use charts to reflect, you might make small copies of some of the most important charts from the year - perhaps the anchor charts from each unit. Place these around them room to create centers, and have students work in small groups at each center to read each chart, talk with each other about what they are doing consistently in their reading or writing, and, if they are able, to jot a few notes about what they'd like to accomplish before the school year is over. Alternatively, you could make checklists from key anchor charts, and ask students to place a check mark next to each point on the chart if they've used that skill or strategy consistently in their work.
If you are using the Units of Study in Opinion, Information, and Narrative Writing, you know what a powerful tool the student-facing checklists provided for each genre can be. As the end of the year approaches, invite students use these checklists flexibly to study their own writing and set goals. You might even have them use a checklist for one genre to check their writing in another genre. For example, using the narrative checklist to study a piece of opinion writing could help students to bolster any bits of story they are using as evidence, or it could help them to add more vivid details as examples.
In reading, one tool that your students have probably been using all year is a reading log to track how much and how often they are reading. As a way to encourage deeper reflection, you might ask students to redesign their reading logs so that they can capture what they'd most like to track until the end of the school year. Perhaps they want to challenge themselves to read more at home. Or they want to get through more pages more quickly. Perhaps they want to try genres outside of their comfort zone. Either way, they can redesign their reading logs to reflect these goals.
At this week's TCRWP Twitter chat, staff developers Anna Sheehan and Jonathan Aldanese will lead a discussion on more ways to help students use charts and tools to reflect on their best work. Don't miss this timely chat that will help you move your students toward deep reflection and goal setting as the year winds down.
---
Each Wednesday night at 7:30pm eastern, The Teacher's College Reading and Writing Project hosts a Twitter chat using the hashtag #TCRWP. Join @AnnaSheehan627 and @AldaneseJ to chat about helping students use charts and tools to reflect tomorrow night.

Not on Twitter? Take Heinemann's free Twitter for Educators course here.
---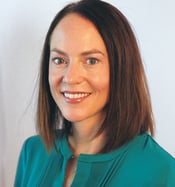 Anna Cockerille, Heinemann Editor and Coauthor of Bringing History to Life (Grade 4) in the Units of Study for Teaching Writing Series, was a teacher and a literacy coach in New York City and in Sydney, Australia, and later became a Staff Developer and Writer at TCRWP. She also served as an adjunct instructor in the Literacy Specialist Program at Teachers College. Anna has been a researcher for Lucy Calkins, contributing especially to Pathways to the Common Core: Accelerating Achievement (Heinemann 2012), and the Units of Study for Teaching Reading, Grades 3–5 series (Heinemann 2010). Anna is currently serving as an editor on the forthcoming Phonics Units of Study series for grades K-2, and previously served as an editor for the Units of Study for Teaching Reading, K–5 series.
Follow her on Twitter @annagcockerille