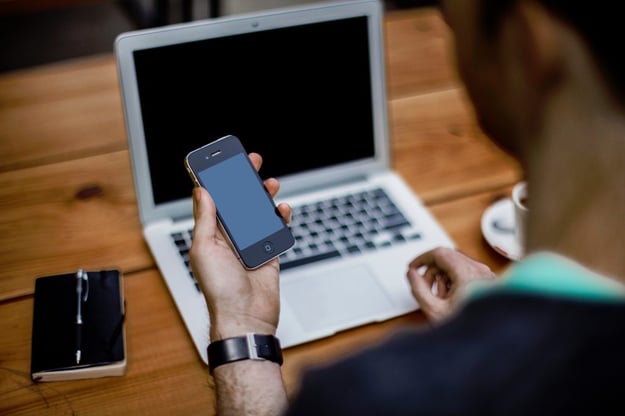 Did you know Heinemann has its own app? The Heinemann Teacher Tip App provides daily ideas and inspiration for teachers. Topics range from helping students with math, reading and writing, improving the classroom environment, and getting students excited about learning. Each tip draws on the work of trusted authors of Heinemann professional books and curricular resources.
The tip from October 18th--adapted from Self-Directed Writers by Leah Mermelstein--suggests that teachers "end a lesson with uncertainty," which to some might seem counterintuitive. However, it explains that when teaching students writing skills, it can be helpful to leave them with uncertainty so they can develop self-direction and learn how to make their own decisions about what does or doesn't work for them.
The app is simple and straightforward, and you can easily share tips you like to social media. It's a great way to recommend tips for your colleagues and to let other teachers know what resources are out there for them.
Love these quick teacher tips! Thanks Heinemann! https://t.co/ceS39mwTZg

— Sue O'Connell (@SueOConnellMath) July 7, 2016
Love Heinemann Teacher Tip App. Daily tips support best practice and are often easy to put into place.

— Kelly Hynes (@Kelly_Hynes1) December 17, 2015
The Teacher Tip App not only gives teachers advice, but it also connects them to professional books if they want to learn more about a subject or author. Whether you are an experienced teacher or just beginning your teaching career, tomorrow's tip may just inspire your next lesson.
The Heinemann Teacher Tip App can be downloaded for free from the App Store.