The Heinemann Resource Support Team is here to help educators who are looking to purchase Heinemann Curricular or Intervention Resources but do not have the funding available to do so. Our new Grant Assistance portal provides the support you need to apply for grants. Click here to visit. This post looks at NEA Foundation.
NEA Foundation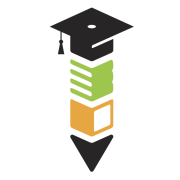 If you're a teacher looking for grant funding, I think you'll want to look at the NEA Foundation website.
With a vision of "a great public education for every student," the NEA Foundation, through the unique strength of its partnership with educators, advances student achievement by investing in public education that will prepare each of America's children to learn and thrive in a rapidly changing world.
Apply for NEA Foundation Grants to Teachers.
♦ ♦ ♦ ♦
Pamela is a Resource Support Representative at Heinemann. She has eleven years of publishing industry experience. Pamela is pleased to work with our customers in the upper Midwest out to the Pacific Northwest.
Contact her here: Pamela.Foley@Heinemann.com