This post was originally featured in 2014 as part of our In the Middle blog series written by Nancie Atwell. In this post, Nancie writes about poetry in the classroom.
The discussions of poetry in your teaching anthology Naming the World: A Year of Poems and Lessons and in the new In the Middle are extremely powerful. You see poetry as the mother genre, the foundation of everything in writing instruction. Could you talk a little about that? Is poetry ever a tough sell for your students?
Everything I want to teach about effective writing starts with poetry: focus, theme, diction, topic selection, sensory verbs and tangible nouns, the deleterious effects of adverbs, how to revise, the idea that conclusions should resonate. Because I start the year with a genre study of free-verse poetry, I can address all these issues in the fall, in the context of a series of brief pieces of student writing.
Kids finish between three and five poems during the first five or six weeks of school, which means multiple opportunities to select meaningful topics, experiment with writing as a process, try the techniques I introduce in minilessons, learn from me in conferences, edit and finish pieces of writing, and get their feet under themselves as writers. Rather than starting out by slogging away at a long prose selection, kids know the satisfaction of finished work right away. In September they already feel like writers, a powerful incentive for the year of writing to come.
Poetry is never a tough sell for my students. As a genre, it speaks to the needs, longings, passions, and funny bones of adolescents. There's a poem about any subject under the sun; if there isn't, kids will write one. Seventh and eighth graders are primed to explore everything poetry can do for them as they try to figure out the world. The poetry I collected in Naming the World invites them to understand that inchoate feelings can be voiced and made resonant for others.
We read a poem or two every day at the start of the workshop: spend about ten minutes unpacking what the poet did and how the poem means. Billy Collins wrote with dismay about the kind of reader who wants to tie a poem to a chair and beat it with a hose to extract its meaning. Ten or fifteen minutes is just enough time for my kids to appreciate a poem—even fall in love with it—without a hose in sight. Across 180 days, they encounter and unpack hundreds of poems, and they never lose their appreciation for poetry. There are just too many good ones.
It's a thrill and a privilege to observe students who, in September, can't name a poet other than Shel Silverstein depart in June with sophisticated knowledge of how to unpack poetry, stylistic preferences, and lists of favorite poets that include such diverse and exemplary writers as Naomi Shihab Nye, Ted Kooser, Walt Whitman, Gwendolyn Brooks, Emily Dickinson, Kevin Young, Wallace Stevens, Marge Piercy, William Carlos Williams, Langston Hughes, and Jim Harrison.
♦ ♦ ♦ ♦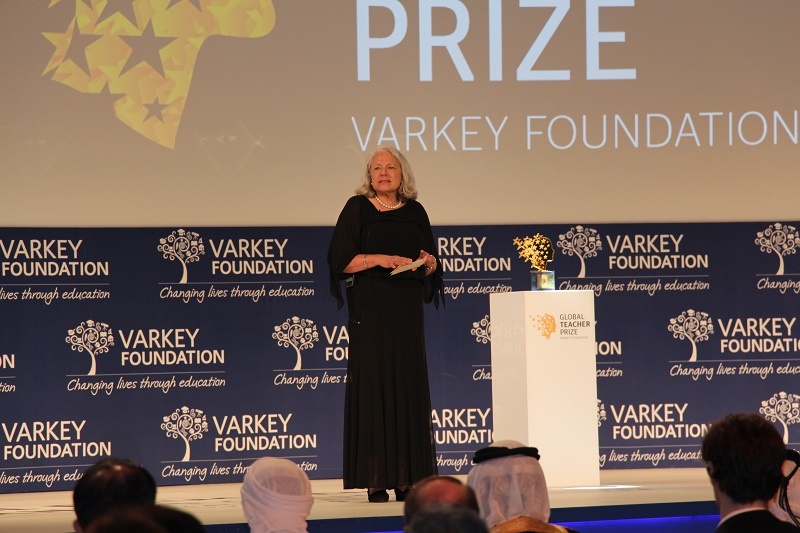 This blog post is part of In the Middle Wednesdays blog series. Please visit our In The Middle page to learn more about Nancie Atwell and the third edition of In the Middle.