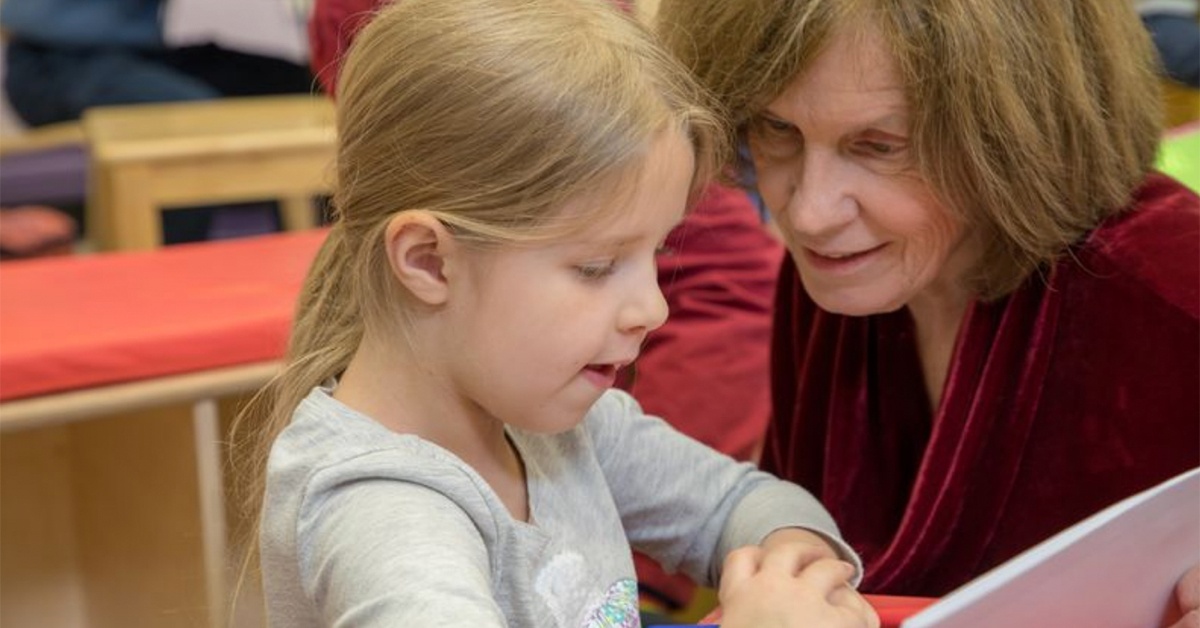 Lucy Calkins and her colleges at the Reading and Writing Project have recently published several new units as additions to the Units of Study curriculum. These units, which include books such as Word Detectives to support first grade readers and Literary Essay for fifth grade writers, round out the curriculum at key points. The recently released kindergarten unit, Show and Tell: From Labels to Pattern Books, by Lizzie Hetzer and Marie Mounteer is a perfect complement to both the kindergarten Units of Study in Writing as well as the new Units of Study in Phonics.
In this unit, children make little texts that are written versions of the beloved tradition show and tell. They'll bring favorite items to school - you can likely imagine the palpable excitement when stuffed animals, toy cars or ponies, bracelets, and so on line their desks - and then will write about their items using drawing and labeling. As the unit moves on, they'll share items through writing that are too big to bring to school.
Show and Tell is designed to come directly after kindergarten unit one, Launching the Writing Workshop. It extends the work started in unit one, and supports young writers in taking risks with invented spelling, a crucial skill if they are to carry on with their writing in ways demanded by future units. It was written in tandem with kindergarten phonics unit two, Word Scientists, so it aligns spectacularly with that unit, particularly in the first bend. If you are teaching Word Scientists and Show and Tell together, you'll notice the ways that children's work with the alphabet chart in phonics supports their writing, and how key skills such as letter-sound correspondence and concepts of letter and of word are furthered. Additionally, as children write in this unit, they'll learn key skills that set them up for the reading they'll soon undertake: one-to-one match, left-to-right directionality, and solving words part by part.
At this week's TCRWP Twitter chat, the authors of Show and Tell Lizzie and Marie will lead a discussion on this lively, powerful new unit. If you teach kindergarten, or you support teachers who do, don't miss this chat. You'll leave with a great sense of how this unit will captivate your youngsters and will set them up for the challenges and joys of all they'll undertake as kindergarten readers and writers.
---
Each Wednesday night at 7:30pm eastern, The Teacher's College Reading and Writing Project hosts a Twitter chat using the hashtag #TCRWP. Join @LizzieHetzer & @mcmounteer to chat about the new kindergarten unit, Show and Tell, tomorrow evening.
Not on Twitter? Take Heinemann's free Twitter for Educators course here.
---
Anna Cockerille, Heinemann Editor and Coauthor of Bringing History to Life (Grade 4) in the Units of Study for Teaching Writing Series, was a teacher and a literacy coach in New York City and in Sydney, Australia, and later became a Staff Developer and Writer at TCRWP. She also served as an adjunct instructor in the Literacy Specialist Program at Teachers College. Anna has been a researcher for Lucy Calkins, contributing especially to Pathways to the Common Core: Accelerating Achievement (Heinemann 2012), and the Units of Study for Teaching Reading, Grades 3–5 series (Heinemann 2010). Anna is currently serving as an editor on the forthcoming Phonics Units of Study series for grades K-2, and previously served as an editor for the Units of Study for Teaching Reading, K–5 series.
Follow her on Twitter @annagcockerille