Written by By Anna Gratz Cockerille
Search #TCRWP on Twitter this week, and you'll see scores of Tweets brimming with enthusiasm, learning, and energy from participants of The Reading and Writing Project's annual August Reading Institute. These Tweets include snippets of wisdom from workshop leaders, featured speakers, fellow participants, and of course, from Lucy Calkins herself. (Some of the most tweeted lines from Lucy's Monday keynote include: "Reading is no longer reading if you try to control my mind while I do it" and, "Does your book club forge relationships, take you out of your bubble, enrich your sense of self?"—Lucy Calkins.)
By the way, you'll also see countless snapshots tweeted out during institutes. Many of them are photos of wonderful charts, tools and other teaching resources. You'll also see fun and inspiring selfies of participants gathered in iconic Teachers College spaces, or huddled with featured speakers.
If you're looking for another source of free, valuable online professional development, you might check out the Reading Units of Study Facebook group this week. Many participants of the Reading Institute post ideas and queries based on their learning.
According to the Reading and Writing Project's website, some highlights of the reading institute include:
The central role of curriculum development in the teaching of reading
Units of Study in the reading workshop
Aligning reading instruction to global standards
Comprehension strategy instruction
Phonics as an integral component of early literacy
Developing classroom and school cultures that value self-assessment and setting challenging goals
Accountable talk as a vehicle for teaching comprehension
Teaching interpretation, critical reading, synthesis, and main idea
Interpretation book clubs
A trajectory of minilessons for supporting foundational skills
Using formative assessments and learning progressions to plan for instructional next steps
Classroom structures that support inquiry and collaboration
Assessment-based small group instruction
Supporting cross-textual work in nonfiction
Reading across the curriculum
Writing about reading
This Wednesday night, TCRWP staff developers Allyse Bader and Katie Clements will lead a chat on ways to integrate the learning of the August reading institute into new teaching practices and gear up for the best possible start to the coming school year. Whether you are an institute participant who wants to connect with others and solidify all of the ideas you're growing, or you would like to learn vicariously from the experiences of those who are there, we welcome you to join.
Each Wednesday night at 7:30 pm eastern, The Teacher's College Reading and Writing Project hosts a Twitter chat using the hashtag #TCRWP. Join @allyseb09 & @clemenkat to chat about the August Reading Institute tomorrow evening.
♦ ♦ ♦ ♦
Not on Twitter? Take Heinemann's free Twitter for Educators course here.

---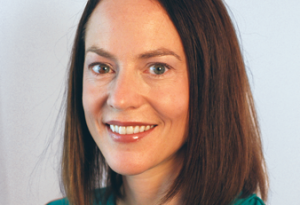 Anna Gratz Cockerille, Coauthor of Bringing History to Life (Grade 4) in the Units of Study for Teaching Writing Series.
Anna was a teacher and a literacy coach in New York City and in Sydney, Australia, and later became a Staff Developer and Writer at TCRWP. She served as an adjunct instructor in the Literacy Specialist Program at Teachers College, and taught at several TCRWP institutes, including the Content Literacy Institute, where she helped participants bring strong literacy instruction into social studies classrooms. Anna also has been a researcher for Lucy Calkins, contributing especially to Pathways to the Common Core: Accelerating Achievement (Heinemann 2012), and Navigating Nonfiction in the Units of Study for Teaching Reading, Grades 3–5 series (Heinemann 2010). Most recently, Anna served as an editor for the Units of Study for Teaching Reading, K–5 series.