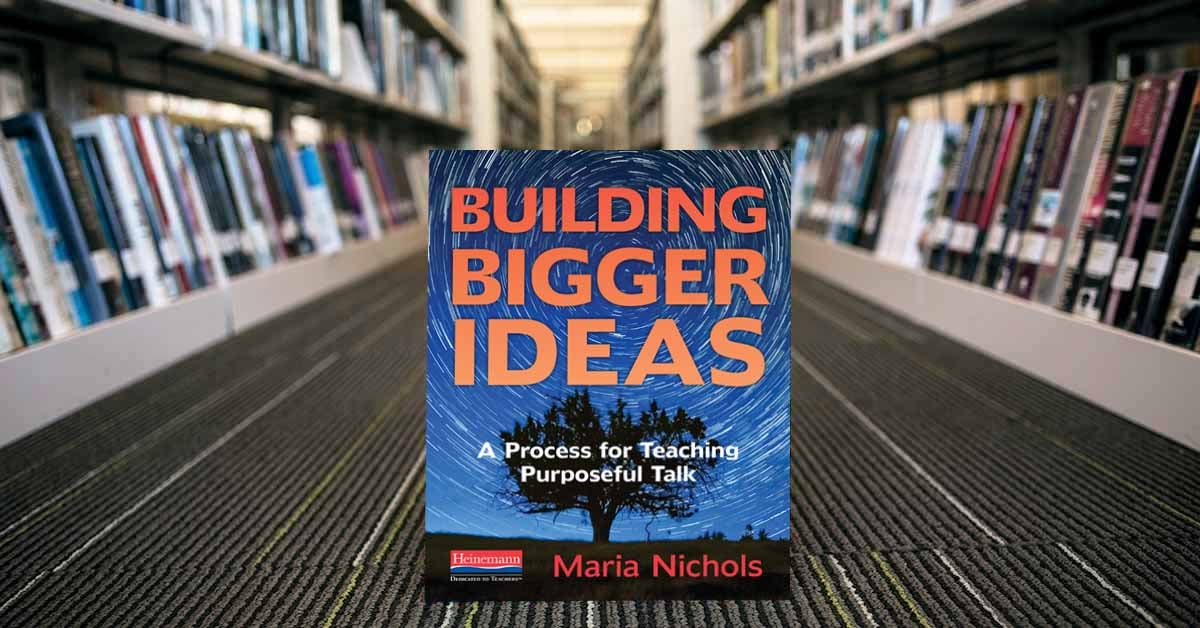 Learning is a collective social practice. It's dynamic, joyful, full of surprises, and by nature, it's relational. To learn together, children need to figure out how to live in the confined space of a classroom, developing processes that enable them to navigate their environment, and each other, with care, respect and trust. But this can be a challenge.
The key is that we can't just plan for children to engage with each other in thoughtful ways and expect it to happen; we have to develop and nurture the relationships that lead to a sort of collective effort. We must remember that as children navigate their daily life together, they're creating the story of who they are, individually and collectively. This evolving story shapes the way they feel in the classroom space. It's this feeling, this story, that builds communities that are poised to think and talk well together. With this conversation as a model, let's consider now a few ways you can help children build learning communities in which they engage thoughtfully with each other:
1. Embrace Rituals and Routines
Out of both necessity and habit, people who live together in the same space for any length of time develop rituals and routines that help them move through life together. This is as true in our classrooms as it is in our homes. Think about your own classroom. What are your routines for, say, the end of the day? How did they evolve? Are they the same this year as they were last? Are they the same as the classroom next door to yours? In all likelihood, the particular way you end the school day with this group of children in this school year is unique in at least some ways. Rituals are important, too, of course—the insider ways we celebrate birthdays, finish a good chapter book read aloud, mourn for lost teeth, or greet each other in the morning.
2. Speak Insider's Language
Language itself is another powerful way to bond a community. Expressions become inside jokes, funny only to those with an insider's status. These expressions become both ritual and affirmations of belonging. Sometimes, the insider's language in a community is serious, too, with code words to indicate that someone just needs a little space for himself, or an expression children use to let their classmates know that they need help. The particular ways you and your children use language as you move through the day are all powerful markers of what make you you—a classroom community like no other. The more you support the development of this shared language, the more likely children are to use it to engage with one another as beings that belong together.


3. Gather in Meaningful Ways
Class meetings are a powerful tool for bringing the community together to think and talk about important aspects of classroom life. Dedicating instructional time for meetings to talk about and explore community issues sends an important message. Too often in classrooms, children aren't consulted when problems arise or issues need to be addressed. The adult in the room decides what to do, and children comply. But if we want children to talk together well about big, important ideas, we have to also honor their talk and insights about seemingly smaller matters of daily classroom life. When children know that their agendas will be taken seriously—that they have the right to call a meeting—they understand that their voices, both individually and collectively, are truly valued in the community space.


4. Co-Create Shared Norms
Norms help us know how to interact at a party, for instance, or how to move through a crowd exiting a theatre. Different groups of people in different families, workspaces, cultures, and the like may have different norms for the same kinds of situations. This is why establishing norms together in a classroom is a powerful tool for community building. Norms are guides, not rules, and the more experience we have in particular situations, the more we understand the subtleties of that guidance. For this reason, it's important that the norms you establish for interactions like purposeful talk are developed over time as your children grow together.
…
Learn more about Building Bigger Ideas at Heinemann.com
---
Follow us on Instagram @heinemannpub to stay up to date on the latest books, your favorite authors, and upcoming events!
---
Maria Nichols is a literacy consultant and Director of School Innovation for the San Diego Unified School District. A former elementary classroom teacher, Nichols received the Distinguished Elementary Educator Award from the San Diego chapter of Phi Delta Kappa, 2002.
Maria is the author of Comprehension Through Conversation andBuilding Bigger Ideas.
You can follow Maria on Twitter @marianichols45