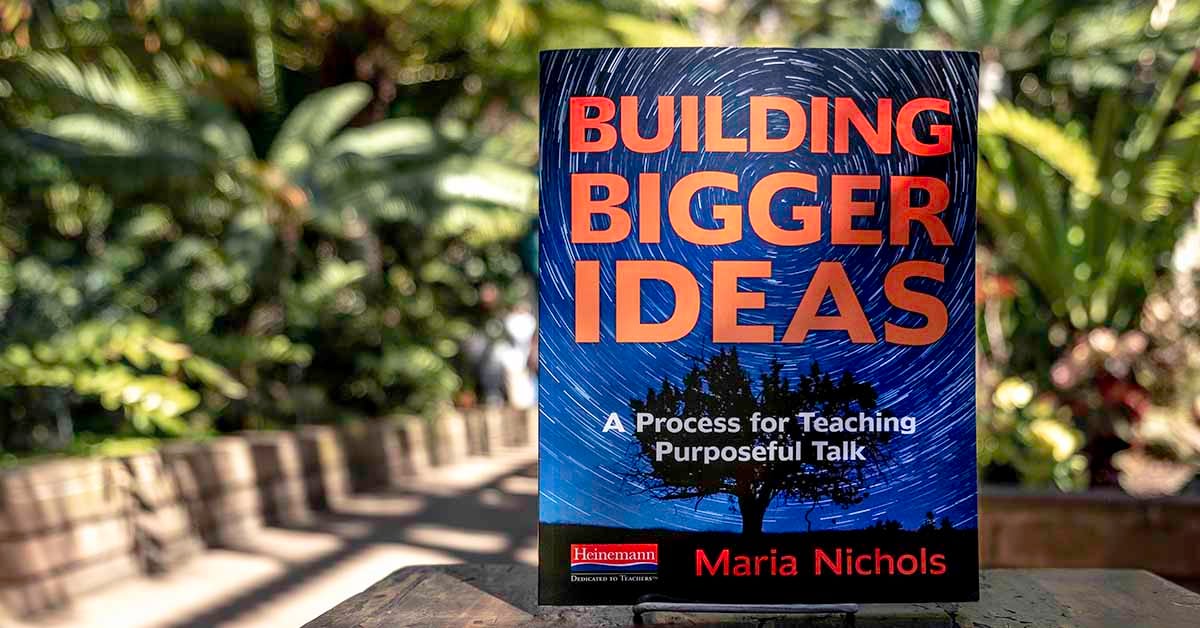 Developing strong learning relationships is necessary, but not sufficient to ensure communities will passionately engage and pursue meaning, perhaps to the point of becoming captivated. There's another factor at play. Children also need to know that they're pulling together to do things of significance—things that matter in the world. In literacy pursuits, that means time with texts filled with compelling ideas worth talking about— ideas that connect with children's minds and touch their hearts.
Compelling texts are often ripe with ambiguity, open to multiple interpretations, and resist closure. They launch ideas that matter to children, and abound with characters that are
relatable, complex, and imperfect, with all-too-human struggles. They touch the heart as well as the mind and offer fodder for thinking about the world beyond the text.
One of the biggest impediments to engaging with ideas, even the most compelling, is an overarching emphasis on answers. When children believe reading is a process of finding answers inside their own minds, they see no need to think and talk with other readers. A focus on answers also creates a right-wrong mindset, shutting down children's willingness to explore a range of ideas.
As you consider creating a place for talk to thrive in your own classroom, remember that if children are to develop as a learning community, they must believe that their efforts to engage with each other and with ideas matter. They need to connect what they are doing with a real why—the development of purposefully literate lives. And they need to see that purposefully literate lives are at the same time both individual and social. When children set about real work in real ways, and feel the support of their community alongside them, the learning becomes their own, and they agree to grow together.
…
Learn more about Building Bigger Ideas at Heinemann.com
---
Follow us on Instagram @heinemannpub to stay up to date on the latest books, your favorite authors, and upcoming events!
---
Maria Nichols is a literacy consultant and Director of School Innovation for the San Diego Unified School District. A former elementary classroom teacher, Nichols received the Distinguished Elementary Educator Award from the San Diego chapter of Phi Delta Kappa, 2002.
Maria is the author of Comprehension Through Conversation andBuilding Bigger Ideas.
You can follow Maria on Twitter @marianichols45